The Purpose of Prayer Part 2 of 2
by John Lowe
(Laurens SC, USA)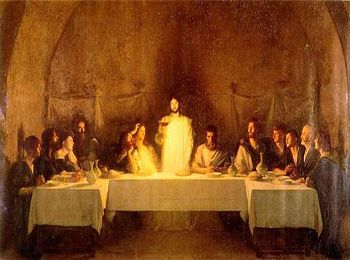 He also asked God for the ability to express the Gospel boldly to all men. Taking the initiative and being bold is not natural for most of us. But think about this: Perhaps we are not "bold" or able to speak well, because we have not asked God for these qualities.


The disciples prayed for boldness. Their prayer was, "…grant to Your servants that with all boldness they may speak Your word" (Acts 4:29). Not only are we to pray for others to be effective in evangelism, but we are also to ask God to make us personally effective in seizing every opportunity to spread the gospel. When God's people are in agreement, and they unite to pray for specific things, their prayer has been answered by God, and the answer has changed history. That's true, not only in biblical times, but also in recent history. Dramatic results have come when God's people prayed "in one accord." I'll give you an example from God's word.

Following their release from prison, Peter and John met with other believers to pray. As they gave their report to their companions, we are told in Acts that they all "raised their voice to God with one accord" (Acts 4:24). Scripture confirms that when believers unite "with one accord," God hears and answers and lives are changed. People will act when they are concerned enough to pray. As Christians unite to pray in one accord, God enables them to be used to introduce others to Christ and to help change the world.

I believe that Christians should pray particularly for their ministers, and carry them upon their hearts at all times. This is what Paul meant when he said, "Do not forget us, whenever you pray for yourselves.'' And then he says to pray that God would open to us a door of utterance, that is, that we be given the opportunity to preach the gospel. It was for preaching the gospel that he was at that moment a prisoner in Rome. It would have been easy for him to become depressed, if he could only see his chains and his present circumstances. But Paul had a strong faith in God, so he would work for Him as long as he was able. He wanted the Colossians to pray for him; that he would not be discouraged in his work, or driven from it by his sufferings.

Paul desired to make the mystery of Christ known to those who had not heard of it, and to make it clear so they would understand. He had told them that he prayed for them, but here he asks for them to pray for him.

Paul knew better than most how to speak; and yet he begged them to pray that he might be taught to speak. The best and most prominent Christians need the prayers of other Christians, and they must not be above asking for them. The greatest preachers need your prayers, that God would give them a door of utterance, and that they would speak as they ought to speak.

We need to pray that God will open a door of service, and then we are to pray that God will help us take advantage of our opportunity for service. To pray for an open door and an opportunity for service is just half the prayer. We are to pray also for courage and ability to take advantage of the opportunity that is there. Paul wanted the Colossians to pray that he might be able to "proclaim the mystery of Christ," which is the gospel message. That should be our prayer too.

Conclusion

This is the purpose of prayer: We are to pray that we might commune with God with persistence, watchfulness, and thankfulness in order to have opportunities to witness for Christ and the strength to take those opportunities.

Amen.