The Twelve Men Part 2 of 4
by John Lowe
(Woodruff, S.C.)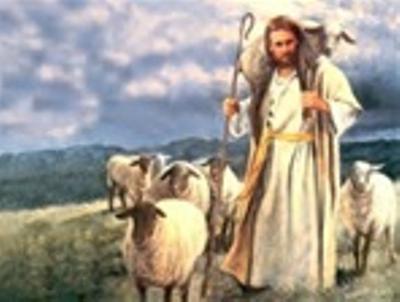 These disciples were probably in much the same situation as Apollos had been, having been "instructed in the way of the Lord" up to a point (18:251), but unaware of what had happened on the Great Pentecost some 20 years earlier (and perhaps of other things; Jesus' death and resurrection). They answered Paul's question by declaring; "We have not so much as heard whether there be any Holy Ghost." As disciples of John the Baptist, you would think they knew that there was a Holy Spirit, and that the Spirit would one day baptize God's people (Matthew 3:11; Luke 3:16; John 1:32-337). The Holy Spirit was clearly presented in the Old Testament and in the Baptist's teaching. It is possible that these men were Apollo's early "converts" and therefore did not fully understand what Christ had done.


Now these men were almost certainly Jews, but even if they were Gentiles, being influenced by the teaching of John the Baptist and of Jesus, they must have at least heard of the Spirit, especially since John taught that with the coming of the Messiah the Spirit would be poured out—"John answered them all, "I baptize you with water. But one who is more powerful than I will come, the straps of whose sandals I am not worthy to untie. He will baptize you with the Holy Spirit and fire" (Luke 3:16, NIV). Perhaps these men were not aware that the proclamation of John had been fulfilled in Christ. It is better, then, to understand their answer to mean that they did not know that. Evidently, that was the case with this group3. They had not heard that the Spirit had been poured out. They were unaware of Pentecost. The Holy Spirit had been given (See John 7:392, where the same expression in the Greek is found). Thus whatever else they knew about Jesus, they were unaware of the one event that more than any other confirmed that the age of salvation had dawned. In short, they were essentially no further along than where John the Baptist had left his followers.

The popular but false teaching in some quarters is that believers must ask God to give them the Holy Spirit. The gift of the Spirit is one of the benefits sovereignly and eternally bestowed upon a believer at the moment of conversion. Romans 8:9 says, "If any man have not the Spirit of Christ, he is none of his." Either one has the Holy Spirit, in which case he belongs to Christ and is saved, or else one does not have the Holy Spirit, in which case he is not saved. It is wrong to ask God to give us something He has already given to us. The baptism of the Spirit and the gift of the Spirit are inter-related. The baptism puts me in Christ; the gift puts Christ in me. The one makes me a member of His mystical Body; the other makes my material body the Holy Spirit's Temple

It is equally wrong to ask God to give me more of His Spirit. The Holy Spirit is a Person, and one cannot receive a person by installments.

When you accepted Christ as Savior, God gave you the gift of His Holy Spirit. You received that marvelous Person into your life. The Christian life is largely the process of finding out more and more the vastness of the wisdom, the love and the power of the amazing Person who has come to share His life with those who trust Christ as Savior.


3 And he said unto them, Unto what then were ye baptized? And they said, Unto John's baptism.
Now, Paul does some further probing which revealed that in fact "John's" was the only baptism they had known. Furthermore, these dozen Ephesian converts of "John's" knew little or nothing about the gift of the Holy Spirit, about His baptism and indwelling, or about His sealing and anointing ministry or the fact that He is the earnest of our inheritance. They had not been made partakers of the sovereign acts of God that are all part of a genuine Christian experience. Thus these men were believers in Christ, to the best of their knowledge of Him, but they were not yet Christians, nor had they received the Holy Spirit. Dear reader, the moment you trust Christ you are regenerated by the Spirit of God, you are indwelt by the Spirit of God, you are sealed by the Spirit of God, and you are baptized into the body of believers by the Spirit of God. This happens the moment you believe and trust Christ. However, this does not deny that in a believer's life there are times when the Holy Spirit comes on individuals in a sovereign manner, empowering them for special ministries, giving them a good boldness in the faith and pouring out on them a passion for souls. Paul detected that these people had not experienced the Holy Spirit at all, and therefore were not saved. He immediately explained to them that they must trust the Lord Jesus to be saved. They responded to his message and many believe.

Keep in mind that John the Baptist was a prophet who ministered under the old dispensation (Matthew 11:7-14). The Old Covenant was ended not by John at the Jordon, but by Jesus Christ at Calvary (Hebrews 10:1-18). The baptism of John was important to the Jews of that time (Matthew 21:23-32), but it is no longer valid for the church today. In a very real sense, these twelve men were like "Old Testament believer's" who were anticipating the coming of the Messiah. Certainly, Paul explained to the men many basic proofs that Luke did not record. Perhaps he told them that John's baptism pointed to Jesus Christ as the One in whom they should believe—"I baptize you with water for repentance. But after me comes one who is more powerful than I, whose sandals I am not worthy to carry. He will baptize you with the Holy Spirit and fire. His winnowing fork is in his hand, and he will clear his threshing floor, gathering his wheat into the barn and burning up the chaff with unquenchable fire" (Matthew 3:11-12; also see Mark 1:7-8; Luke 3:16-17). Then he baptized them, for their first "baptism" was not truly Christian baptism.


4 Then said Paul, John verily baptized with the baptism of repentance, saying unto the people, that they should believe on him which should come after him, that is, on Christ Jesus.
At this point "Paul" did not continue the discussion of the Holy Spirit. There are many people who have received some kind of unscriptural "instruction" in how to receive a so-called baptism of the Spirit, who have had some kind of a "charismatic" experience, who are thus united in a bond of fellowship with others who have had a similar "experience," and who have never been genuinely saved at all. It is doubtful they have had a genuine encounter with the Holy Spirit at all. We should do for them what "Paul" did for these inadequately instructed disciples of "John the Baptist." "Paul" directed the thoughts of these men to "Christ."

Let us note that the Holy Spirit is here. He is here in His abundance and power, in His glory and grace, in the beauty of holiness and in the bounty of His heart. But He is here, above all, to point "people" to "Jesus." When people are taken up with the Spirit at the expense of "Christ" they missed the whole point and purpose of the Holy Spirit's coming. Certainly, we need to know all the Spirit of God has revealed to us about Himself, but He would have us know that, first and foremost, He is here to point "people" to "Christ." "Paul" directed the attention of the men to "Jesus."

They knew "Jesus," but they only knew Him as preached by John. They had obeyed the light they had and had been "baptized" by "John." Evidently, they were not at this point strictly Christian disciples but rather disciples of John the Baptist. Now God gave them more light, and immediately they responded to that. In his conversation with them, "Paul" discovered at once that their knowledge of Christ was deficient. John's "baptism" pointed forward to One who was coming; Christian "baptism" points back to One who has come. John's baptism was linked to repentance: "I am repentant, therefore I submit to this "baptism"; it is the public expression of a personal expectation of the soon-coming 'Christ.'" Christian "baptism" is linked to regeneration: "I have been regenerated; therefore I submit to this "baptism"; it is the public expression of my personal experience of an indwelling Christ." Moreover, John's water "baptism" pointed to a promised "baptism" of the Spirit—it predicted the day of Pentecost. Christian baptism points to a present "baptism" of the Spirit—it proclaims the day of Pentecost. John's "baptism" said, "There is going to be a change in the dispensations; the Holy Spirit is going to come into the world." Christian "baptism" not only demonstrates that that has happened, it says, "There is a change in my disposition; the Holy Spirit has come into my heart." John's "baptism" was essentially Jewish in character, scope, and significance; believer's "baptism" is essentially Christian in character, scope, and significance. A Jew "baptized" at the urging of "John" remained a Jew. A believer "baptized" at the urging of "John" remained a Jew. A believer "baptized" in the name of "Jesus" remains a Jew or an American or a German, but he is publicly identified, by his "baptism," with something far greater than nationality; he is identified with the church. His "baptism" does not make him a Christian, but it proclaims him a Christian; it does not put him in the church, but it announces that he is in the church.