---
Preaching:
All about the Messenger, Message, & Ministry.
---
Like What You See?
If you like "The Preaching Ezine", please do a friend and me a big favor and "pay it forward."

If a friend DID forward this to you and if you like what you read, please subscribe by visiting...

The Preaching Ezine (the newsletter of Preachology.com)
---
Issue #002, August 1, 2008
Hello,
Mark Hollingsworth here. Hope you are having a great day.
Have you ever wondered why many churches don't experience revival? Have you wondered why we don't personally exerience revival? It's been a long time since revival swept across America, hasn't it? Why don't we have revival? Here are some thoughts:
---
Sermon Notes:
WHY WE DO NOT HAVE REVIVAL
Intro: Psm. 85:6 Churches should be living in constant revival! What is revival?
I. WE HAVE TOO MANY DEAD CHURCH MEMBERS.
Eph. 5:14 "Wherefore he saith, Awake thou that sleepest, and arise from the dead, and Christ shall give you light."
a. Without life. Eph. 2:1 "And you hath he quickened, who were dead in trespasses and sins;"
b. Without light, John 8:12 "Then spake Jesus again unto them, saying, I am the light of the world; he that followeth me shall not walk in darkness, but shall have the light of life."
c. Without love. I John 4:8 "He that loveth not knoweth not God; for God is love."
II. WE HAVE TOO MANY DISOBEDIENT CHURCH MEMBERS.
I Cor. 3:17 "If any man defile the temple of God, him shall God destroy; for the temple of God is holy, which temple ye are."
a. Disobedient in using the time. Eph. 5:16 "Redeeming the time, because the days are evil." I Cor. 7:29.
b. Disobedient in using the tongue. Phil. 1:27 "Only let your conversation be as it is becometh the gospel of Christ."
c. Disobedient in using the tithe. Mal. 3:10 "Bring ye all the tithes into the storehouse, that there may be meat in mine house, and prove me now herewith, saith the Lord of hosts, if I will not open you the windows of heaven, and pour you out a blessing that there shall not be room enough to receive it."
III. WE HAVE TOO MANY DEFILED CHURCH MEMBERS.
I Cor. 3:17 "If any man defile the temple of God, him shall God destroy; for the temple of God is holy, which temple ye are."
a. They defile their company. Matt. 5:16 "Let your light so shine before men, that they may see your good works and glorify your Father which is in heaven."
b. They defile their church. Acts l8:6 "And when they opposed themselves, and blasphemed, he shook his raiment, and said unto them, Your blood be upon your own heads; I am clean; from henceforth I will go unto the Gentiles."
c. They defile their character. I Cor. 5:7 "Purge out therefore the old leaven, that ye may be a new lump, as ye are leavened. For even Christ our Passover is sacrificed for us."
IV. WE HAVE TOO MANY DECEIVED CHURCH MEMBERS.
Gal. 6:7 "Be not deceived; God is not mocked; for whatsoever a man soweth, that shall he also reap."
a. Concerning Salvation. Acts 4:12 "Neither is there salvation in any other; for there is none other name under heaven given among men, where by we must be saved."
b. Concerning security. John 3:16 "For God so loved the world that He gave his only begotten Son, that whosoever believeth on Him should have everlasting life."
c. Concerning sin. Roms. 6:23 Heb. 12:8 "But if ye be without chastisement, whereof all are partakers, then are ye bastards, and not sons." Heb. 3:12-13.
V. WE HAVE TOO MANY DISCOURAGED CHURCH MEMBERS.
Duet. 1:21,28-30; Read. Roms. 8:31 "What shall we then say to these things? If God be for us, who can be against us?
a. Discouraged because of people. Psm. 118:8 "It is better to trust in the Lord than to put confidence in man."
b. Discouraged because of poverty. Job 1:21-22 "And said, Naked came I out of my mother's womb, and naked shall I return thither; the Lord gave, and the Lord hath taken away; blessed be the name of the Lord." "In all this Job sinned not, nor charged God foolishly."
c. Discouraged because of problems. Heb. 3:17-19 "Although the fig tree shall not blossom, neither shall fruit be in the vines; the labour of the olive shall fail, and the fields shall yield no meat; the flock shall be cut off from the fold, and there shall be no herd in the stalls; yet I will rejoice in the Lord, I will joy in the God of my salvation." "The Lord God is my strength, and he will make my feet like hinds feet, and he will make me to walk upon mine high places."
REVIVAL IS:
1. Victory over sin.
2. Rejoicing in the Lord.
3. Openly witnessing for Him.
4. Satisfied with the Lord.
5. Contentment with what you have.
---
What's New at Preachology.com?
I just recently added some material on Christian leadership and we will soon add more. We need more genuine leadership in Christianity generally and in Ministry specifically.

Christianity needs more true Spiritual leadership. We need leadership that doesn't just manage what we have but leads us to greater accomplishments for the Kingdom of our Lord. So, we begin to look at the various aspects of leadership with a view to strengthening our own Spiritual leadership abilities and also with a view to helping the next generation of leaders come on board.
---
Until next time... here, there, or in the air!
Well, that's about it for now.

Do you have any comments, ideas, or feedback? I'd love to hear from you. You can either reply to this ezine or go to the form on the "Contact Me" page on my website and tell me what you think.

Yours for Powerful Preaching,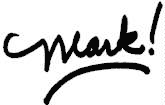 Mark Hollingsworth
---