---
Preaching:
All about the Messenger, Message, & Ministry.
---
Like What You See?
If you like "The Preaching Ezine", please do a friend and me a big favor and "pay it forward."

If a friend DID forward this to you and if you like what you read, please subscribe by visiting...

The Preaching Ezine (the newsletter of Preachology.com)
---
Issue #004, October 8, 2008
Hello,
Mark Hollingsworth here. Hope you are having a great week.
Broadus said that preaching is characteristic of Christianity. No false religion has ever provided for the regular and frequent assembling of the masses of men, to hear religious instruction and exhortation. Judaism had something like it in the prophets, and afterwards in the readers and speakers of the synagogue; but Judaism was a true religion, designed to be developed into Christianity.
It is true that some heathen religious teachers, seeing the power of preaching, have at times tried to imitate Christianity in this respect. Thus the Roman emperor Julian, commonly called the Apostate, directed the pagan philosophers to preach every week as the Christians did. And in modern times there are said to have been in China, Japan, and India instances of the adoption of something like preaching. But so far as is known preaching remains, both in origin and history, a peculiarly Christian institution.
God said it was in 1Cor. 1:21 For after that in the wisdom of God the world by wisdom knew not God, it pleased God by the foolishness of preaching to save them that believe.
Paul said in 1Cor. 1:18 For the preaching of the cross is to them that perish foolishness; but unto us which are saved it is the power of God.
He added in 1Cor. 9:16 For though I preach the gospel, I have nothing to glory of: for necessity is laid upon me; yea, woe is unto me, if I preach not the gospel!
Preaching may seem foolish to some, but it is God's way and He has called us, so let's keep studying and preaching.
---
Sermon Notes:
The Beginning of the Gospel
Mark 1:1-14
Introduction:
The gospel is the good news of Jesus Christ; men and nations had waited for centuries for His coming.
I. The Messenger.
A. This messenger was John the Baptist (v.4)
B. He is the fulfillment of prophecy (v.3; Mal.3:1)
C. He told of Christ's coming (v.7)
D. John preached repentance for sins (v.4)

II. The Baptism.
A. He is baptized by John in Jordan (v.9)
B. The Holy Trinity is manifested at this event (vv.10-11)
C. The importance of baptism (Acts 2:38; Mat.28:18-20; Acts 16:33)

III. The Temptation.
A. Was in the wilderness, tempted for forty days (v.13)
B. Three methods of temptation were tried on Him (Matt.4)
1. These are the same three that caused Eve to take the forbidden fruit.
2. They are the ones that Satan uses today (1Jn.2:16)
C. The angels ministered to Him (v.13) D. He was tempted in all ways that we are tempted (Heb.4:16)

IV. The Kingdom.

A. The kingdom of God at hand (v.15)
B. Repentance (v.15)
C. Belief (v.15)

V. The Church.

A. The word, "Church," means a called-out body. A New Testament church is a called out body of baptized believers, who are covenanted together for the spreading of the gospel.
B. He "calls out" Simon and Andrew, and James and John (vv.16-20)
C. They leave other things to follow Jesus

Conclusion:
God wants us to believe the gospel, live the gospel and spread the gospel by preaching the gospel.



---
What's New at Preachology.com?
I just recently added some material at preachology.com on the free sermons page. There is also a new page for YOUR sermons. See below.

Go to the... Free Sermons ...page to get them and come often because we will soon add more. Take a look. There are some new sermons there now.

Subscribe to my free newsletter and receive even more sermons, outlines, notes, and ideas on a regular basis emailed directly to you. If you subscribe, you will also be able to access "The Preaching Ezine" archives where you will find even more sermon material, sent out in the past.

Click here to subscribe to...The Preaching Ezine.




YOUR SERMONS
Preachers, let's be an encouragement to other preachers by sharing our sermons and outlines. I love to read other preacher's sermons as devotionals for my own personal spiritual growth and also to get ideas for developing sermons of my own.

Go to the... Your Sermons ...page to submit your sermons and outlines and be a blessing to other preachers.
---
Until next time... here, there, or in the air!
Well, that's about it for now.

Do you have any comments, ideas, or feedback? I'd love to hear from you. You can either reply to this ezine or go to the form on the "Contact Me" page on my website and tell me what you think.

Yours for Powerful Preaching,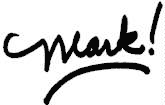 Mark Hollingsworth
---