---
Preaching:
All about the Messenger, Message, & Ministry.
---
Like What You See?
If you like "The Preaching Ezine", please do a friend and me a big favor and "pay it forward."

If a friend DID forward this to you and if you like what you read, please subscribe by visiting...

The Preaching Ezine (the newsletter of Preachology.com)
---
Issue #005, November 1, 2008
Hello,
Mark Hollingsworth here. Hope you are having a great week.
Romans 10:13-18
Rom 10:13 For whosoever shall call upon the name of the Lord shall be saved.
Rom 10:14 How then shall they call on him in whom they have not believed? and how shall they believe in him of whom they have not heard? and how shall they hear without a preacher?
Rom 10:15 And how shall they preach, except they be sent? as it is written, How beautiful are the feet of them that preach the gospel of peace, and bring glad tidings of good things!
Rom 10:16 But they have not all obeyed the gospel. For Isaiah saith, Lord, who hath believed our report?
Rom 10:17 So then faith cometh by hearing, and hearing by the word of God.
Rom 10:18 But I say, Have they not heard? Yes verily, their sound went into all the earth, and their words unto the ends of the world.
The great appointed means of spreading the good tidings of salvation through Christ is preaching--words spoken whether to the individual, or to the assembly. And this, nothing can supersede. Printing has become a mighty agency for good and for evil; and Christians should employ it, with the utmost diligence and in every possible way, for the spread of truth.
But printing can never take the place of the living word. When a man who is apt in teaching, whose soul is on fire with the truth which he trusts has saved him and hopes will save others, speaks to his fellow-men, face to face, eye to eye, and electric sympathies flash to and fro between him and his hearers, then no printed page can surpass it.
If the preacher speaks till they lift each other up, higher and higher, into the intensest thought, and the most impassioned emotion--higher and yet higher, till they are borne as on chariots of fire above the world--there is a power to move men, to influence character, life, destiny, such as no printed page can ever possess.
Pastoral work is of immense importance, and all preachers should be diligent in performing it. But it cannot take the lace of preachintg, nor fully compensate for lack of power in the pulpit. The two help each other, and neither of them is able, unless supported by the other, to achieve the largest and most blessed results.
When he who preaches is the sympathizing pastor, the trusted counselor, the kindly and honored friend of young and old, of rich and poor, then "truths divine come mended form his lips," and the door to men's hearts, by the magical power of sympathy, will fly open at his word.
But on the other hand, when he who visits is the preacher, whose thorough knowledge of Scripture and elevated views of life, whose able and impassioned discourses have carried conviction and commanded admiration, and melted into one the hearts of the multitude, he can make a difference in their lives.
When he is accustomed to stand before them as the ambassador of God, and is associated in their minds with the authority and the sacredness of God's Word--when he comes to speak with the suffering, the sorrowing, and the tempted, his visit has a meaning and a power of which otherwise it must be destitute.
If a minister feels himself specially drawn towards either of these departments of effort, let him also constrain himself to diligence in the other. (Broadus)
Balance is the key in preaching and ministering.
2 Timothy 4:1-5
2Ti 4:1 I charge thee therefore before God, and the Lord Jesus Christ, who shall judge the quick and the dead at his appearing and his kingdom;
2Ti 4:2 Preach the word; be instant in season, out of season; reprove, rebuke, exhort with all longsuffering and doctrine.
2Ti 4:3 For the time will come when they will not endure sound doctrine; but after their own lusts shall they heap to themselves teachers, having itching ears;
2Ti 4:4 And they shall turn away their ears from the truth, and shall be turned unto fables.
2Ti 4:5 But watch thou in all things, endure afflictions, do the work of an evangelist, make full proof of thy ministry.
---
Sermon Notes:
Spiritual Greatness
Job 1:1-22
Introduction:
Can what I possess make me great for God? Yes, if what you possess is used properly and you don't let what you have possess you.
What makes a person great in the eyes of the Lord?
I. Character (v.1)
The four qualities in verse 1 made Job stand out. He was probably the greatest man living at the time. There is little of these four things in Christianity today. We need these qualities that make up one's character. What are they?
1...and that man was perfect.
He was mature and complete as to his mind and heart.
2...and upright.
He was straight or correct as to his moral deportment.
3...and one that feared God.
He had God in continual reverence as the fountain of justice, truth, and goodness.
4...and eschewed evil.
He was departing from, or avoiding evil. We have the word eschew from the old French "eschever," which signifies to avoid. All within was holy, all without was righteous; and his whole life was employed in departing from evil, and drawing nigh to God.
II. Credibility (v.8)
The phrase means to consider "attentively," and that God means to ask Satan whether he had carefully observed him. Satan is represented as having no confidence in human virtue, and as maintaining that there was none which would resist temptation, if presented in a form sufficiently alluring.
God here appeals to the case of Job as a full refutation of this opinion. Job has credibility with God. The trial which follows is designed to test the question whether the piety of Job was of this order. That there is none like him in the earth - that he is the very highest example of virtue and piety on earth - is God's statement to Satan.
III. Compassion (vv.5,20-22)
In verse 5, we see Job's devotions to God, including sacrifices for his whole family. He loved his family and he loved God.
Here the contrast is observable between the object of Satan, which was to induce Job to renounce God, and the result of the temptation which was to lead Job to bless God.
Thus far Satan had been foiled, and Job had sustained the shock of the calamity, and showed that he did not serve God on account of the benefits which be had received from him. He served God because he loved God and had compassion on his family and mankind in general.
Conclusion:

Let me share some examples of others having these qualities or not having these qualities.
David (2 Sam. 12:13-23)
David had Character, Credibility, and Compassion. He was great in God's eyes.
Samson (Judges 15:14-20; 16:28-31)
Samson tried to be great and wanted to be great. He was at times, and certainly was great at his death. He had Character, Credibility, and Compassion.
Saul (1 Sam. 13:13-14; 15:9-24; 16:14-15; 31:1-10)
Saul was NOT great because of a lack of Character, no Credibility with God, and no Compassion. He died a bitter death.
God wants us to be great for Him. He wants us to have Biblical Character, Divine Credibility, and Godly Compassion. Use what you have for God because what you have could be taken away from you if you don't use it properly.



---
What's New at Preachology.com?
I just recently added some material to the "Leadership" page of my website. Take a look at the Leadership page and the Leadership Theories section.

I also just recently added some more material at preachology.com on the FREE SERMONS page. There is also new material at the YOUR SERMONS page. See below.

Go to the... Free Sermons ...page to get the new sermons and come often because we will soon add more. Take a look. There are some new sermons there now.

Subscribe to my free newsletter and receive even more sermons, outlines, notes, and ideas on a regular basis emailed directly to you. If you subscribe, you will also be able to access "The Preaching Ezine" archives where you will find even more sermon material, sent out in the past.

Click here to subscribe to...The Preaching Ezine.




YOUR SERMONS
Preachers, let's be an encouragement to other preachers by sharing our sermons and outlines and commenting positively about other preacher's sermons.

I love to read other preacher's sermons as devotionals for my own personal spiritual growth and also to get ideas for developing sermons of my own.

Go to the... Your Sermons ...page to submit your sermons and outlines and be a blessing to other preachers. There are some new sermons there right now!
---
Until next time... here, there, or in the air!
Well, that's about it for now.

Do you have any comments, ideas, or feedback? I'd love to hear from you. You can either reply to this ezine or go to the form on the "Contact Me" page on my website and tell me what you think.

Yours for Powerful Preaching,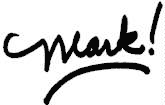 Mark Hollingsworth
---