---
Preaching:
All about the Messenger, Message, & Ministry.
---
Like What You See?
If you like "The Preaching Ezine", please do a friend and me a big favor and "pay it forward."

If a friend DID forward this to you and if you like what you read, please subscribe by visiting...

The Preaching Ezine (the newsletter of Preachology.com)
---
Issue #006, December 6, 2008
Hello,
Mark Hollingsworth here. Hope you are having a great week.
1 Cor. 1:18-21
1Co 1:18 For the preaching of the cross is to them that perish foolishness; but unto us which are saved it is the power of God.
1Co 1:19 For it is written, I will destroy the wisdom of the wise, and will bring to nothing the understanding of the prudent.
1Co 1:20 Where is the wise? where is the scribe? where is the disputer of this world? hath not God made foolish the wisdom of this world?
1Co 1:21 For after that in the wisdom of God the world by wisdom knew not God, it pleased God by the foolishness of preaching to save them that believe.
What a great passage of Scripture. Remember that balance is the key in preaching and ministering.
Broadus, that great preacher and writer on preaching, once noted that religious "ceremonies" may be instructive and impressive. The older dispensation made much use of these, as we employ pictures in teaching children. Even Christianity, which has the minimum of ceremony, illustrates its fundamental facts, and often makes deep religious impressions, by its two simple but expressive ordinances.
But these are merely pictures to illustrate, merely helps to that great work of teaching and convincing, of winning and holding men, which preaching, made mighty by God's Spirit, has to perform.
It follows that preaching must always be a necessity, and good preaching a mighty power. In every age of Christianity, since John the Baptist drew crowds into the desert, there has been no great religious movement, no restoration of Scripture truth, and reanimation of genuine piety, without new power in preaching, both as cause and as effect.
Preaching the Gospel is still very important. It fulfills the command of God; it is the power for the salvation of the world, and it is the exhortation for the continued service of the believer. That's why Paul said keep preaching the Word!
2 Timothy 4:1-5
2Ti 4:1 I charge thee therefore before God, and the Lord Jesus Christ, who shall judge the quick and the dead at his appearing and his kingdom;
2Ti 4:2 Preach the word; be instant in season, out of season; reprove, rebuke, exhort with all longsuffering and doctrine.
2Ti 4:3 For the time will come when they will not endure sound doctrine; but after their own lusts shall they heap to themselves teachers, having itching ears;
2Ti 4:4 And they shall turn away their ears from the truth, and shall be turned unto fables.
2Ti 4:5 But watch thou in all things, endure afflictions, do the work of an evangelist, make full proof of thy ministry.
---
Sermon Notes:
Why Jesus Respected People's Freedom to Choose
John 3:1-36
Introduction
God created everyone with a free will to choose between good and evil. No where in the gospels is there any example of Jesus trying to force a person to go against their individual will. Jesus knew that a person convinced against his will is of the same opinion still. All Christians have the responsibility to present the facts of Christ and His gospel to their neighbors. Yet, the choice to decide for or against Christ's offer of forgiveness and eternal life is left with each person.
Many believers become overly concerned about why people act the way they do. Jesus taught the disciples that each one is only responsible for their own decisions, not of their neighbors. Great worry can be lifted off of our shoulders when we truly embrace the truth and consequences of individual free will.
1. Decisions may be Influenced. (John 1:1-3)
Jesus taught the disciples that the most important choice was to help each person believe in Him to gain eternal life. John wrote, "To all who received Him, to those who believed in His name, He gave the right to become children of God." (John 1:12) Christ knew that without an individual decision to accept Him as Savior there would be no salvation. Jesus said, "I am the way, the truth and the life. No one comes to the Father except through Me. (John 14:6) All the religions in the world, even Christianity, are doomed to failure unless they choose to give Christ the control of their decisions.
2. Decisions may be Encouraged. (John 1:4-8)
Jesus extends polite invitations to people so that they can make up their own mind about the merit of His propositions. Christ knew how to encourage people to move up the ladder of faith. One day Jesus saw Simon Peter and his brother Andrew fishing and He said to them, "Follow Me and I will make you fishers of men… At once they left their nets and followed him." (Matt. 4:19) The Lord practiced the principle, "The more one obeys God, the more He will reveal truth." Jesus knew that growing as a believer involves a succession of correct choices to follow Him in a life long transformation into His likeness. No one ever reaches a level on earth where they are not faced with difficult choices.
3. Decisions are Personal. (John 1:9-16)
Jesus stresses individual responsibility in decision-making. The Lord did not have much sympathy for the Pharisees who had to face the consequences of poor decisions. One day Jesus said, "No servant can serve two masters… You cannot serve both God and Money. The Pharisees sneered at Jesus and He said to them, You are the ones who justify yourselves in the eyes of men, but God knows your hearts. What is highly valued among men is detestable in God's sight." (Luke 16:14-16) What people allow themselves to be obsessed by becomes their master.
4. Decisions will be Judged. (John 1:17-20)
Jesus knows that someday everyone will have to give an account for his or her decisions. One day Jesus told His disciples, "There was a rich man whose manager was accused of wasting his possessions. So he called him in and asked him, What is this I hear about you? Give an account of your management, because you cannot be manager any longer?" Later, when the manager proved himself to wise enough to recover part of the debts the Master commended him. He said, "Use worldly wealth to gain friends for yourselves, so that when it is gone, you will be welcomed into eternal dwellings." (Luke 16:1-9)
We all can learn to use wisdom in using the means available to us to plan for our future well being. We should all be alert to make the most of our opportunities, talents and resources for eternity. We can help many people in need today who will welcome us as their benefactors in heaven. Make the most of every opportunity.
5. Decisions must be by Faith. (John 3:21)
Jesus recognized that many great decisions are made through persistence. Jesus told a story about a widow who kept coming to the home of the judge who did not fear God nor cared about people. "Grant me justice against my adversary," cried the woman. For a long time the judge refused until he said, "Because this widow keeps bothering me, I will see that she gets justice, so that she won't wear me out with her coming."
Jesus used that to teach, "Will not God bring about justice for His chosen ones, who cry out to him day and night?" (Luke 18:1-8) How much more willing is God to grant what seekers and believers request, when they have faith and decide to be persistent in their prayers.
6. Decisions may be Costly. (John 3:22-36)
Jesus knew that some people would not be willing to pay the price to make the right decisions. A certain ruler asked Jesus, "Good teacher, what must I do to inherit eternal life?" Jesus said, "You lack one thing. Sell everything you have and give to the poor, and you will have treasure in heaven. Then come, follow me." When the man heard this he became very sad because he was a man of great wealth.
Jesus said, "It is harder for a rich man to enter heaven than for a camel to go through the eye of a needle." Christ wanted to rid the man of his obsession – a love for money. Sadly, millions are unwilling to surrender certain attractions to follow Jesus Christ. Be confident that whatever you decide to give to God, He will replace with something far better!
Conclusion
Everyone must make decisions that will influence the present and the future...the now and the hereafter. With God's help we can make the right decisions for salvation and for service to the Lord Jesus Christ.



---
What's New at Preachology.com?
I just recently added some more material to the "Leadership" page of my website. Take a look at the Leadership page and the Leadership Styles section.

I also just recently added some more material at preachology.com on the FREE SERMONS page. There is also new material at the YOUR SERMONS page. There's a sermon there from my Dad! See below.

Go to the... Free Sermons ...page to get the new sermons and come often because we will soon add more. Take a look. There are some new sermons there now.

Subscribe to my free newsletter and receive even more sermons, outlines, notes, and ideas on a regular basis emailed directly to you. If you subscribe, you will also be able to access "The Preaching Ezine" archives where you will find even more sermon material, sent out in the past.

Click here to subscribe to...The Preaching Ezine.




YOUR SERMONS
Preachers, let's be an encouragement to other preachers by sharing our sermons and outlines and commenting positively about other preacher's sermons. There's a great comment about my Dad's sermon there.

I love to read other preacher's sermons as devotionals for my own personal spiritual growth and also to get ideas for developing sermons of my own.

Go to the... Your Sermons ...page to submit your sermons and outlines and be a blessing to other preachers. There are some new sermons there right now!
---
Until next time... here, there, or in the air!
Well, that's about it for now.

Do you have any comments, ideas, or feedback? I'd love to hear from you. You can either reply to this ezine or go to the form on the "Contact Me" page on my website and tell me what you think.

Yours for Powerful Preaching,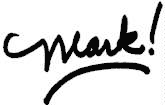 Mark Hollingsworth
---