Preaching: All about the Messenger, Message, & Ministry.
---
Thanks for Subscribing...Like What You See?
If you like "The Preaching Ezine", please do a friend and me a big favor and "pay it forward."

If a friend DID forward this to you and if you like what you read, please subscribe by visiting...

The Preaching Ezine (the newsletter of Preachology.com)
Issue #007, January 9, 2009
Hello,
Mark Hollingsworth here. Hope you had a Merry Christmas and a Happy New Year and are having a great week in the Lord.
1 Cor. 1:18-21
1Co 1:18 For the preaching of the cross is to them that perish foolishness; but unto us which are saved it is the power of God.
1Co 1:19 For it is written, I will destroy the wisdom of the wise, and will bring to nothing the understanding of the prudent.
1Co 1:20 Where is the wise? where is the scribe? where is the disputer of this world? hath not God made foolish the wisdom of this world?
1Co 1:21 For after that in the wisdom of God the world by wisdom knew not God, it pleased God by the foolishness of preaching to save them that believe.
I'm using the same Scriptures that I mentioned in my last newsletter with a different application this time. It's a fact, God gives us the message and we simply do our best to preach the truth that God has given us. It is a difficult task very often. Sometimes it seems foolish, but God specializes in turning our faithful and seemingly foolish utterance into a powerful word from Him.
Broadus put it this way. "But alas! how difficult we find it to preach "well". How small a proportion of the sermons heard weekly throughout the world are really good.
The dilettanti men of letters who every now and then fill the periodicals with sneers at preaching, no doubt judge most unkindly and unjustly, for they purposely compare ordinary examples of preaching with the finest specimens of literature, and they forget their own utter lack, in the one case, of that sympathetic appreciation without which all literary and artistic judgment is necessarily at fault.
But we who love preaching and who try to preach are better aware than they are, of the deficiencies which mar our efforts, and the difficulties which attend our work. A venerable and eminently useful minister once remarked, as he rose from the couch on which he had been resting, 'Well, I must get ready to preach to-night. But I can't preach--I never did preach--O, I never heard anybody preach.'
And yet in this work of ours, so awful and so attractive, so difficult and solemnly responsible and yet so blessed, we ought to aspire after the highest excellence. If in other varieties of public speaking, then most of all in this, may we adopt Cicero's words with reference to the young orator, 'I will not only exhort, but will even beseech him, to labor.'"
We have an awesome task, do we not? We have the great task of preaching the infallible Word of God to fallible human beings. How do we understand and how do we get our hearers to understand what God is saying to us? We must fall into His hands and secure His power to accomplish this great task.
2 Timothy 4:1-5
2Ti 4:1 I charge thee therefore before God, and the Lord Jesus Christ, who shall judge the quick and the dead at his appearing and his kingdom;
2Ti 4:2 Preach the word; be instant in season, out of season; reprove, rebuke, exhort with all longsuffering and doctrine.
2Ti 4:3 For the time will come when they will not endure sound doctrine; but after their own lusts shall they heap to themselves teachers, having itching ears;
2Ti 4:4 And they shall turn away their ears from the truth, and shall be turned unto fables.
2Ti 4:5 But watch thou in all things, endure afflictions, do the work of an evangelist, make full proof of thy ministry.
Sermon Notes:
How Jesus Ministered to People by Listening
Matthew 9:12
But when Jesus heard that, he said unto them, They that be whole need not a physician, but they that are sick.
Introduction:
Many people are longing to find someone who will listen to their problems. If you want to be an effective preacher and counselor it is a good idea to be student of the art and science of listening. Jesus knew the best ways to minister to people by listening.
The Lord was not ready to believe everything He heard because He was a discerning listener. Let us try to discover some of the ways that Jesus practiced effective listening skills to minister to a wide range of people and their problems. This topical Bible Study about the listening skills of Jesus will help us.
1. Jesus was willing to listen to understand another person's perspective.
The Lord honestly appreciated learning about people's concerns, values, and spiritual condition. After resurrecting from the dead, Jesus approached two men walking along the road to Emmaus and asked them, "What are you discussing together as you walk along?" They stood still, their faces downcast.
Cleopas asked the Lord, "Are you only a visitor to Jerusalem and do not know the things that have happened there in these days?" "What things?" Jesus asked. (Luke 24:17-20) The Lord knew how to ask informative questions that allowed Him to find out what was really important to people.
If you want to be good listener learn to ask what, why, when, where and how type questions that allow people to explain things from their own level of understanding.
2. Jesus did not listen to people just to find something to criticize.
The Lord listened to people with His eyes, ears and his whole mind. Christ took time to show people how important they were to Him by giving them His undivided attention. The Lord listened to people's emotions, ideas, and implications. Jesus listened in a way that helped Him identify a person's need.
When Jesus' mother said to her son, "They have no more wine." Jesus said, "Dear woman, why do you involve me?" My time has not yet come. His mother said to the servants, "Do whatever he tells you." Jesus said to the servants, "Fill the jars with water… now draw some out and take it to the master of the banquet."
They did so and the master of the banquet tasted the water that had been turned into wine. (John 2:3-9) Jesus listened not only for the words, but for the sense of urgency in the tone of people's voices.
3. Jesus was willing to put away negative feelings, grudges, hurts or misunderstandings to really hear what people were saying.
The Samaritan woman at the well said, "You are a Jew and I am a Samaritan woman. How can you ask me for a drink?" (For Jews do not associate with Samaritans) Jesus risked being accused of becoming ceremonially unclean if he used a drinking vessel handled by a Samaritan, since the Jews held that all Samaritans were unclean.
The Lord was willing to overlook even this deeply embedded cultural value for the sake of reconciling one human being to God.
4. Jesus was willing to listen without interrupting.
The Lord learned how to listen to His heavenly Father every morning in prayer. "Very early in the morning, while it was still dark, Jesus got up, left the house and went off to a solitary place, where he prayed." (Mark 1:35) When we learn to listen to God through His word and in our prayer times, it will become easier to listen to people as well.
5. Jesus spent a great deal of time listening to people who were hurting.
"That evening after sunset the people brought to Jesus all the sick and demon possessed. The whole town gathered at the door, and Jesus healed many who had various diseases." (Mark 1:32-34)
By listening to each person's specific problem the Lord showed that He was interested in more than just physical healing, but also emotional, social and spiritual restoration. Learn the art and science of listening for all kinds of reasons why people are hurting.
6. Jesus asked questions to direct people toward the essential problems in their life.
The Lord was able to quickly discern the differences between what was essential and nonessential information. When you embrace the same purposes of Christ you will gain discernment in listening for essential bits of information.
Thomas said to Jesus, "Lord, we don't know where you are going, so how can we know the way?" Jesus said, "I am the way, the truth and the life. No one comes to the Father except through me." Learn to listen and speak to the essential truths.
7. Jesus listened for a progressive level of information.
He listened for that progressive level of information in knowledge, understanding, application, analysis, synthesis and evaluation. The Lord was able to acquire information about people by letting one piece of information teach Him volumes about people's spiritual maturity level.
Jesus put out a choice piece of spiritual truth to see how well Nicodemus was ready for higher levels of truth. Jesus said, "I tell you the truth, no one can see the kingdom of God unless he is born again." Nicodemus said, "How can a man be born when he is old? Surely he cannot enter a second time into his mother's womb to be born!"(John 3:3,4)
The Lord was able to gradually help Nicodemus move from the visible to invisible truths through the wise use of a redemptive analogy.
Conclusion:
Master the art of cognitive developmental thinking, teaching and listening to help people rise to the higher level of mental and spiritual maturity.
What's New at Preachology.com?
I just recently added some more material to the "Leadership" page of my website. Take a look at the Leadership page and the Leadership Styles section.
I also just recently added some more material at preachology.com on the FREE SERMONS page. There is also new material at the YOUR SERMONS page. There's a sermon there from James in Australia. He submitted a great sermon on "Evangelism from the Heart." See below.
Go to the... Free Sermons ...page to get the new sermons and come often because we will soon add more. Take a look. There are some new sermons there now.
Subscribe to my free newsletter and receive even more sermons, outlines, notes, and ideas on a regular basis emailed directly to you. If you subscribe, you will also be able to access "The Preaching Ezine" archives where you will find even more sermon material (not on the website), sent out in the past.
Click here to subscribe to...The Preaching Ezine.
YOUR SERMONS
Preachers, let's be an encouragement to other preachers by sharing our sermons and outlines and commenting positively about other preacher's sermons. There's a great comment about my Dad's sermon there.
I love to read other preacher's sermons as devotionals for my own personal spiritual growth and also to get ideas for developing sermons of my own.
Go to the... Your Sermons ...page to submit your sermons and outlines and be a blessing to other preachers. There are some new sermons there right now!
Until next time... here, there, or in the air!
Well, that's about it for now.
Do you have any comments, ideas, or feedback? I'd love to hear from you. You can either reply to this ezine or go to the form on the "Contact Me" page on my website and tell me what you think.
Yours for Powerful Preaching,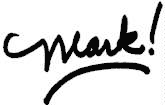 Mark Hollingsworth
---