Preaching: All about the Messenger, the Message, & the Ministry.
---
Thanks for Subscribing...Like What You See?
If you like "The Preaching Ezine", please do a friend and me a big favor and "pay it forward."

If a friend DID forward this to you and if you like what you read, please subscribe by visiting...

The Preaching Ezine (the newsletter of Preachology.com)
---
Issue #018, December 25, 2009
What's in this Issue:
Merry Christmas
Sermon on "The Night Before Christmas".
New sermons, outlines, and illustrations link to preachology.com!
You could have your own sermon web page on Preachology.com!!
Coming Soon! ...PREACHOLOGY BIBLE INSTITUTE...
---
Hello,
Mark Hollingsworth here. Hope you had a great Christmas Eve. I certainly hope and pray you have a great Christmas Day tomorrow with your family.
2 Tim. 4:2 Preach the word; be instant in season, out of season; reprove, rebuke, exhort with all longsuffering and doctrine.
Merry Christmas!
from the Hollingsworth Family.
2 Tim. 4:3 For the time will come when they will not endure sound doctrine; but after their own lusts shall they heap to themselves teachers, having itching ears;
---
Sermon Notes:
THE NIGHT BEFORE CHRISTMAS by Earl White
Luke 2:7 "And she brought forth her firstborn son, and wrapped him in swaddling clothes, and laid him in a manger; because there was no room for them in the inn."
I. THE PROVIDENTIAL GUIDANCE
The Roman government played a part in the providential guidance of the Lord.
Luke 2:1-5, "And it came to pass in those days, that there went out a decree from Caesar Augustus, that all the world should be taxed. (And this taxing was first made when Cyrenius was governor of Syria) And all went to be taxed, every one into his own city. And Joseph also went up from Galilee, out of the city of Nazareth, into Judaea, unto the city of David, which is called Bethlehem; (because he was of the house and lineage of David) To be taxed with Mary his espoused wife, being great with child."
Providential guidance is where God moves people to be and do what He wants without their even knowing it. God is Sovereign and He is capable of doing this. Just when this taxation took place. But here a heathen emperor fulfilled prophecy.
1. This taxation would require every Jew to return to his birth place for the purpose of taxation.
2. The place of Joseph's birth was in Bethlehem.
3. This is the place where prophecy said that Jesus would be born; Micah 5:2, "But thou, Bethlehem Ephratah, though thou be little among the thousands of Judah, yet out of thee shall he come forth unto me that is to be ruler in Israel; whose goings forth have been from of old, from everlasting." Over seven hundred years before Jesus was born, the place of His birth was foretold by the prophet Micah.
4. God is able to make things happen according to His will without violating the will of man.
II. THERE WAS NO ROOM FOR HIM IN THE INN
Luke 2:7, "And she brought forth her firstborn son, and wrapped him in swaddling clothes, and laid him in a manger; because there was no room for them in the inn."
1. The night before Christmas, there was no room for them in the Inn. The crowded conditions may have been due to the migration of the Jews for the purpose of taxation.
2. Spiritually speaking we are told in John 1:11-12, "He came unto his own, and his own received him not. But as many as received him, to them gave he power to become the sons of God, even to them that believe on his name:" There is something prophetic about this rejection at the Inn.
3. The place of His birth was of the most humble situation imaginable. His birth, the hiding of His glory, teaches us true humility.
When He was born he was laid in a manger where livestock were fed. He left the throne of God to be born in a stable. His lowly birth speaks of His great humility. This humility would follow him all the way to the cross.
Philippians 2:5-8, "Let this mind be in you, which was also in Christ Jesus: Who, being in the form of God, thought it not robbery to be equal with God: But made himself of no reputation, and took upon him the form of a servant, and was made in the likeness of men: And being found in fashion as a man, he humbled himself, and became obedient unto death, even the death of the cross."
Jesus told His disciples before His crucifixion that death for Him was a choice and that at any moment He could be saved from the cross by force: Matthew 26:53, "Thinkest thou that I cannot now pray to my Father, and he shall presently give me more than twelve legions of angels?"
Death for Christ was a choice. It was the only way He could save us from our sins and defeat Satan once and for all.
No man has ever been loved like God loves us. John 3:16, "For God so loved the world, that he gave his only begotten Son, that whosoever believeth in him should not perish, but have everlasting life."
III. THE NIGHT BEFORE CHRISTMAS GOD'S GREATEST GIFT SAID YES
Did Jesus have to be born? No more than He had to die. He could have just evaporated into another dimension and gone back to the Father. As a babe in His mother's womb He anticipated the purpose for which He would be born. He never had a second thought about His birth and His death on the Cross. That had been settled before the world was created.
The night before Christmas the world did not have a clue what was happening. The world was sound asleep but Mary was in travail in child birth. The Saviour of the world, even the Creator of the world, was anticipating His birth. But the long awaited travail in child birth gripped Mary and Genesis 3:15 suddenly came on the scene for fulfillment.
May the Lord give us a proper appreciation of the celebration of Christmas. Jesus introduction into this world for the purpose of salvation is the real reason for the suffering of His birth.
May the Lord bless these words to our hearts.
---
What's New at Preachology.com?
Let me remind you again preachers and teachers that you can now have your own Preachology sermon web page. If you submit 15 or more sermons on the "Your Sermons" page, I will then move your sermons to a page of your own where you can continue to add sermons and invite your family, friends, and followers to view your work. When they visit your page, they can make comments about each of your sermons.
Several preachers have now submitted 15 sermons and have their own sermon web page. They have submitted some great sermons. Check them out and then get your own page!
Coming Real Soon! ...PREACHOLOGY BIBLE INSTITUTE...
In the near future you can start and/or continue your ministry education right here at Preachology Bible Institute. We will have a Certificate Program and a Diploma Program, depending on whether you just want to study the Bible and receive a certificate of achievement or whether you want to pursue a diploma that can lead to a bachelor's, master's, and/or doctor's degree. Look for all the details on this ezine and on our website very soon.
There are more outlines at the "Bible Study Outlines" page where I share my skeleton outlines and there are more outlines at the "Your Skeleton Outline Page" where you can share your great skeleton outlines with all of us.
I also just recently added some more material at preachology.com on the FREE SERMON ILLUSTRATIONS page. There is also new material at the YOUR SERMONS page. There are new sermons there from several different preachers.
Go to the... Free Sermons ...page to get the new sermons and come often because we will soon add more. Take a look. There are some new sermons there now.
Subscribe to my free newsletter and receive even more sermons, outlines, notes, and ideas on a regular basis emailed directly to you. If you subscribe, you will also be able to access "The Preaching Ezine" archives where you will find even more sermon material (not on the website), sent out in the past. I'll also give you a free copy of E. M. Bounds book "Power Through Prayer."
Click here to subscribe to...The Preaching Ezine.


YOUR SERMONS, OUTLINES, and ILLUSTRATIONS:
Preachers, let's be an encouragement to other preachers by sharing our sermons and outlines and commenting positively about other preacher's sermons.
I love to read other preacher's sermons as devotionals for my own personal spiritual growth and also to get ideas for developing sermons of my own.
Go to the... Your Sermons ...page to submit your sermons and outlines and be a blessing to other preachers. There are some new sermons there right now!
Go to the... Your Skeleton Outlines ...page to submit your skeleton outlines and be a blessing to other preachers. There are some new skeleton sermons there right now!
Go to the... Your Illustrations ...page to submit your sermon illustrations and be a blessing to other preachers. There are some new illustrations there right now!
---
Until next time... here, there, or in the air!
Well, that's about it for now.
Do you have any comments, ideas, or feedback? I'd love to hear from you personally. You can either reply to this ezine or go to the form on the "Contact Me" page on my website and tell me what you think.
Yours for Powerful Preaching,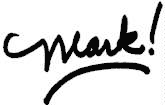 Mark Hollingsworth
---