Preaching: All about the Messenger, the Message, & the Ministry.
---
Thanks for Subscribing...Like What You See?
You are receiving this newsletter because you subscribed to "The Preaching Ezine" ...the newsletter of Preachology.com.

If you like "The Preaching Ezine", please do a friend and me a big favor and "pay it forward."

And if a friend DID forward this to you and if you like what you read, please subscribe by visiting...

The Preaching Ezine (the newsletter of Preachology.com)
---
Issue #021, December 10, 2012
What's in this Issue:
1. Merry Christmas Season
2. Sermon on "Love Divine"
3. New sermons, outlines, and illustrations link to preachology.com!
4. You could have your own sermon web page on Preachology.com!!

---
Hello,
Mark Hollingsworth here. Hope you had a great Sunday and are having a great start to the week. Can you believe Christmas is right around the corner (25th is on a Tuesday this year).
2 Tim. 4:2 Preach the word; be instant in season, out of season; reprove, rebuke, exhort with all longsuffering and doctrine.
Merry Christmas!
from the Hollingsworth Family.
2 Tim. 4:3 For the time will come when they will not endure sound doctrine; but after their own lusts shall they heap to themselves teachers, having itching ears;
---
What's New at Preachology.com?
For those who don't know, we moved back to the town I grew up in (Bogalusa, Louisiana) and I am the Chaplain of a State Prison located in the area, as well as Pastor of a local Church. We are very, very busy but the Lord is very, very good.
Let me remind you once again preachers and teachers that you can now have your own Preachology sermon web page. If you submit 15 or more sermons on the "Your Sermons" page (and let me know you have submitted 15 sermons), I will then move your sermons to a page of your own where you can continue to add sermons and invite your family, friends, and followers to view your work. When they visit your page, they can make comments about each of your sermons.
Several preachers have now submitted 15 sermons and have their own sermon web page. They have submitted some great sermons. Check them out and then get your own page!
No promises WHEN but I'm still working on it and it WILL happen! ...PREACHOLOGY BIBLE INSTITUTE...
OK, I am definitely not going to give a date for our Bible Institute to be up and running, but it was delayed because of our move to South Louisiana and taking on two new ministries. Keep praying that we get it off the ground soon. But I promise it will happen... and hopefully it will be fairly soon! Pray for me!
In the near future you can start and/or continue your ministry education right here at Preachology Bible Institute. We will have a Certificate Program and a Diploma Program, depending on whether you just want to study the Bible and receive a certificate of achievement or whether you want to pursue a diploma that can lead to a bachelor's, master's, and/or doctor's degree. Look for all the details on this ezine and on our website very soon.
There are more outlines at the "Bible Study Outlines" page where I share my skeleton outlines and there are more outlines at the "Your Skeleton Outline Page" where you can share your great skeleton outlines with all of us.
I also just recently added some more material at preachology.com on the FREE SERMON ILLUSTRATIONS page. There is also new material at the YOUR SERMONS page. There are new sermons there from several different preachers.
Go to the... Free Sermons ...page to get the new sermons and come often because we will soon add more. Take a look. There are some new sermons there now.
Subscribe to my free newsletter and receive even more sermons, outlines, notes, and ideas on a regular basis emailed directly to you. If you subscribe, you will also be able to access "The Preaching Ezine" archives where you will find even more sermon material (not on the website), sent out in the past. I'll also give you a free copy of E. M. Bounds book "Power Through Prayer."
Click here to subscribe to...The Preaching Ezine.


YOUR SERMONS, OUTLINES, and ILLUSTRATIONS:
Preachers, let's be an encouragement to other preachers by sharing our sermons and outlines and commenting positively about other preacher's sermons.
I love to read other preacher's sermons as devotionals for my own personal spiritual growth and also to get ideas for developing sermons of my own.
Go to the... Your Sermons ...page to submit your sermons and outlines and be a blessing to other preachers. There are some new sermons there right now!
Go to the... Your Skeleton Outlines ...page to submit your skeleton outlines and be a blessing to other preachers. There are some new skeleton sermons there right now!
Go to the... Your Illustrations ...page to submit your sermon illustrations and be a blessing to other preachers. There are some new illustrations there right now!
---
Until next time... here, there, or in the air!
Well, that's about it for now.
Do you have any comments, ideas, or feedback? I'd love to hear from you personally and thanks to you who have made contact with us. It truly is a blessing and encouragement to us.
You can either reply to this ezine or go to the form on the "Contact Me" page on my website and tell me what you think.
Yours for Powerful Preaching,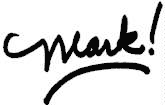 Mark Hollingsworth
---
Sermon Notes:
Love Divine
Luke 2:8-14
A. I wonder what Christmas means to a mother who has lost her husband, who must take care of 3 or 4 children, working every day, never quite getting everything done, never making ends meet? What does Christmas mean to her?
ILL. I wonder what Christmas means to the little man in Zimbabwe, 80 years old, living in a hut, who knows nothing of shopping malls or Christmas trees? What does Christmas mean to him?
ILL. I wonder what it means to little Korean children with smudges on their cheeks, & sparkling eyes that look up in wonder as you walk past? What does Christmas mean to them?
ILL. I wonder what it means to missionaries who are half a world away from families & friends, who are sacrificing so much to take the precious gospel message to others who have never heard? What does it mean to them?
B. I'm sure that it means different things to different people.
To merchants it is the busiest time of the year. Stores stay open longer, & hire extra people to accommodate all the shoppers. It means more profit, hopefully enough profit to see them through lean times ahead.
For some employees it means a Christmas bonus, a little more money in their pockets to do things that they want to do.
For many teen-agers & adults it is a time of fun & parties. For children it is a time of impatience, with time seeming to pass so slowly, as they wait for Christmas morning.
ILL. But sometimes I get the feeling that we are like the folks who decided to throw a party to honor a very special friend. They sent out invitations, decorated the hall, & had the food catered. All the people came together at the designated time, but to their surprise, the guest of honor was not there.
Finally, they made the embarrassing discovery that no one had ever invited the guest of honor.
APPL. I wonder if that happens at Christmas time? Do we go through all the decorating, & buying presents, & preparing elaborate meals, but somehow forget whose birthday it really is?
ILL. One family tried to overcome that by putting an extra place at their Christmas table for Jesus, & calling Christmas, "His birthday party." When one of their daughters was asked if she got everything she wanted for Christmas, she answered by saying, "No, but then it's not my birthday."
It isn't our birthday, is it? It's the Lord's birthday & it's a time to remember His birth & what it is supposed to mean to us. So let's turn to Luke 2:8-14. Listen as I read.
(READ Luke 2:8-14)
C. The fact that God made the announcement to shepherds helps us to understand the real meaning of Christmas. "God so loved the world that He gave His only begotten Son," & He chose to announce that to shepherds first of all.
Shepherds were at the opposite end of the social strata from King Herod & all the influential people of the day. They lived in the fields with their animals. They weren't respected. They had no power or prestige. Yet, God's angel came to them & said, "Unto you is born this day in the city of David, a Savior who is Christ, the Lord." Unto shepherds a Savior was born.
In that one simple announcement God made known some very important truths.
I. GOD KNOWS YOU, AND YOU ARE IMPORTANT TO HIM
First of all, it tells us, "No matter how insignificant you may think you are, God knows you, & you are important to Him."
A. All throughout scripture we see God honoring & using people & things that the world often overlooks or ignores.
The Apostle Paul writes, "Brothers, think of what you were when you were called. Not many of you were wise by human standards; not many were influential; not many were of noble birth. But God chose the foolish things of the world to shame the wise; God chose weak things of the world to shame the strong. He chose the lowly things of this world & the despised things..." (1 Cor. 1:26-28a).
ILL. A Jewish youth was sold into slavery by his brothers & carted off to Egypt. Yet, when God wanted to deliver a very special message to mighty Pharaoh, it was the slave, Joseph, who was brought out of the dungeon to interpret the message. God uses the lowly & despised to show His power.
ILL. Five thousand men, plus women & children, stayed late on a hillside one day, listening to Jesus. There was no food & the people were hungry. Well, that is not totally accurate. There was one little boy who had 2 fish & 5 little loaves. But it was enough, because God took that small amount & fed the many. He is always doing that, isn't He?
B. So when God decided to select a mother for His Son, He went past the fashion salons & beauty parlors. He went past the furs & diamonds & gold, & went to an insignificant village called Nazareth. He found a peasant girl. She did not dress in designer clothes. She did not have a sophisticated education. But she was pure, & God selected her to be the mother of His only begotten Son.
So when the Christ comes, He is not born in Mt. Sinai Hospital in Jerusalem, surrounded by gynecologists, nurses & assistants. But rather, He is born in a stable. He is wrapped in swaddling clothes & laid in a manger.
The world looks down its nose & says, "That's foolishness." But Paul says, "The foolishness of God is wiser than man's wisdom, & the weakness of God is stronger than man's strength." (1 Corinthians 1:25)
C. When God makes His announcement, it is delivered to shepherds. It is like Jesus saying in the Sermon on the mount, "If God cares about sparrows & lilies, then He cares about you." If God cares about shepherds, He cares about you!
We need to hear that, don't we? Children 12 & 13 years old need to hear that in orphanages when they see younger children being adopted & realize that they probably never will be adopted. They need to hear that.
Mothers of children without a husband to help need to hear that. Lost souls on skid row who drink away their fears need to hear that. People who are lonely need to hear that. Husbands who have lost their wives in death need to hear that. Church people who feel useless & empty need to hear that.
We all need to hear that. All of us have known feelings of rejection. All of us have known feelings of being left out. Christmas comes. The light shines, & God says, "No! You're wrong. I made the announcement to shepherds, & I make it to you. Unto you a Savior is born."
II. YOUR LIFE MATTERS, BECAUSE GOD LOVES YOU
The second thing this passage teaches us is that life matters. Not only you, but your life counts with God.
A. I imagine those shepherds must have sat around the campfire many times & wondered if life was really worthwhile or not. "What difference does it make if we watch the sheep or not?"
Maybe we wonder, too, "What difference does it make if I get up every morning or not? It seems as if my life is an endless cycle of things that really don't mean anything. I just wonder if life is worth living at all?"
When God comes & makes His announcement to shepherds, He is also saying to us, "Your life is worthwhile. It is My gift to you. Therefore live every golden moment of it, because your life does matter to Me."
B. You see, every life matters. We should know that. It's impossible to live, even for a few moments on this earth, & not influence somebody in one way or another. We are always influencing someone, either for good or for bad.
ILL. Do you remember Bubba Smith? He retired from professional football a few years ago. Then, after he retired from playing football, Bubba Smith started making beer commercials. He was the guy who tore the top off of beer cans, & engaged in the argument about whether it is less filling or tastes great. You remember him now, don't you?
In a magazine article about him, Bubba Smith said that he has never, ever drunk beer. Drinking any kind of alcoholic beverage just isn't a part of his life. But he advertised it & felt good about his job. It was an easy job. It was an enjoyable job, & it paid a good salary.
Until one day when he went back to Michigan State, his alma mater, as the Grand Marshal of the Homecoming Parade. As he was riding in the limousine at the head of the parade, he heard the throngs of people on both sides of the parade route shouting. And what were they shouting? "Hail to Michigan State?" No! One side was shouting, "Tastes great!" & the other side was shouting, "Less filling!"
Bubba Smith suddenly realized that he & the beer commercials that he made had had a tremendous impact on the students at Michigan State. And the message that they had gotten was that "It is all right to drink light beer."
Later, Bubba was in Ft. Lauderdale during Spring Break, & he saw drunken college kids up & down the beaches, shouting "Tastes great! Less filling!"
And when it came time to renew his contract, he refused to sign because he said that he didn't want his life to count for something like that. He said that there was a still, small voice in his mind that kept saying, "Stop, Bubba. Stop."
APPL. You see, everybody's life counts for something.
ILL. Some years ago, a cartoon appeared in newspapers across the land. It pictured two farmers in Kentucky, standing in a field as snow fell softly. One turned to the other & asked, "Anything exciting happen today?" "Nah, nothing exciting," said the other farmer. "Oh, there was a baby born over at Tom Lincoln's home, but nothing exciting ever happens around here."
But that baby born in the home of Tom Lincoln one day became the President of the United States. He changed the course of history & liberated the slaves. One life can make a difference!
I wonder if there were people in Bethlehem on that night so long ago, asking, "Anything exciting happen today?" Maybe they were told, "No, nothing much. Oh, I hear some woman gave birth to a baby in a stable, but nothing exciting ever happens around here." Except that a baby was born, a baby that changed the world.
SUM. Life counts. Life matters. Your life & mine. Lives of shepherds & lives of kings, all are important to God.
III. YOUR FAITH MATTERS, TOO
A. Finally, this. Your faith matters, too. Shepherds were men of faith. They probably had more faith than some of the scribes & Pharisees who went to the synagogue every day.
They believed in a Messiah. All of God's chosen people believed in a Messiah. When things got especially hard, during times of poverty & enslavement & exile, they would think about the Messiah & God's promise that one day the Messiah would come.
They prayed over & over again, "Let the Messiah come. Let Him come today!" They prayed that prayer for hundreds of years, & they must have wondered, "Is our faith worth anything? Does God hear our prayers? Does God keep His promises? Will the Messiah ever come?"
There must have been many who quit praying, & quit having faith. But when the announcement came to shepherds, God was saying, "Your faith matters, & it is not in vain. I am a God who hears & who keeps His promises. Now the Messiah has come, & I have kept My promise."
B. How about us? Sometimes we become weary. There may be times when we wonder if it is worthwhile going to church. There are times when we wonder if it is worth sacrificing for God.
There are times when I wonder if it is worth it to be a preacher. Maybe I ought to do something else. Why bother with all these responsibilities? Sometimes, when I feel weary, I pray, "Lord, why don't You come today? Why don't You come & take us all home, out of our misery & pain & hardships?"
I've heard some of you say almost the same thing. "Oh, come, Lord Jesus," we pray, "come quickly!" We wonder if our prayers are heard. We wonder why He is waiting so long. We wonder if it is worth it all.
But one day He will come. He will come for all of us, shepherds & kings, wise men & peasants. He will come for His people. He'll dry our tears & take away our pain. There will be no more death, no more good-byes. Then we'll say, "It was worth it. It was worth it all!"
ILL. A beautiful song contains these words:
"Love divine, all loves excelling, Joy of heav'n to earth come down; Fix in us Thy humble dwelling, All Thy faithful mercies crown. Jesus, Thou art all compassion, Pure, unbounded love thou art; Visit us with Thy salvation; Enter every trembling heart."
---