www.preachology.com
Preaching: All about the Messenger, the Message, & the Ministry.
---
Thanks for Subscribing!
...You are receiving this newsletter because you subscribed to "The Preaching Ezine" ...the newsletter of Preachology.com.
...If you like "The Preaching Ezine", please do a friend and me a big favor and "pay it forward."
...And if a friend DID forward this to you, please subscribe by visiting...
The Preaching Ezine (the newsletter of Preachology.com)
---
Issue #036, November 8, 2014
What's in this Issue:
1. What were the specific circumstances of your calling?
2. Sermon "What Shall I Wear?" (at bottom of ezine)
3. New sermons, outlines, and illustrations (Some great poems too!)!
4. You could have your own sermon web page on Preachology.com!!

---
Hello,
Mark Hollingsworth here. I hope you had a great Lord's Day past!
John Henry Jowett wrote on being "Called to Preach." So I'm asking questions...Is our call based on man or God? ...What are the circumstances of your calling?
Jowett said, I have given three examples of the varying fashions in the callings of our God: but had they been indefinitely multiplied, until they had included the last one in my audience to hear the mystic voice, it would be found that every genuine call has its own uniqueness, and that through the originality of personal circumstances the divine call is mediated to the individual soul. And so we cannot tell how the call will come to us, what will be the manner of its coming. It may be that the divine constraint will be as soft and gentle as a glance: "I will guide thee with Mine eye." It may be that we can scarcely describe the guidance, it is so shy, and quiet, and unobtrusive. Or it may be that the constraint will seize us as with a strong and invisible grip, as though we were in the custody of an iron hand from which we cannot escape. That, I think, is the significance of the strangely violent figure used by the Prophet Isaiah: "The Lord said unto me with a strong hand."
The divine calling laid hold of the young prophet as though with a "strong hand" that imprisoned him like a vice! He felt he had no alternative! He was carried along by divine coercion! "Necessity was laid" upon him! He was "in bonds" and he must obey. And I think this feeling of the "strong hand," this sense of mysterious coercion, is sometimes a dumb constraint which offers but little illumination to the judgment. What I mean is this: a man may realize his call to the ministry in the powerful imperative of a dumb grip for which he can offer no adequate reason. He is sure of the constraint. It is as manifest as gravity. But when he seeks for explanations to justify himself he feels he is moving in the twilight or in the deeper mystery of the night. He knows the "feel" of the "strong hand" that moves him, but he cannot give a satisfactory interpretation of the movement. If I may say it without needless obtrusion, this was the character of my own earliest call into the ministry. For a time I was like a blind man who is being led by the "strong hand" of a silent guide. There was the guidance of a mysterious coercion, but there was no open vision. I was "in bonds," but I knew the "hand," and I had to obey. "I will bring the blind by a way that they knew not." "Thou hast laid Thine hand upon me."
Yes, I think we all have differing circumstances in our calling! What do you think? More on the subject next time!!
2 Tim. 4:2 Preach the word; be instant in season, out of season; reprove, rebuke, exhort with all longsuffering and doctrine.
Happy Thanksgiving!!
...from the Hollingsworth Family.
YOU are a blessing to me and the ministry!
2 Tim. 4:3 For the time will come when they will not endure sound doctrine; but after their own lusts shall they heap to themselves teachers, having itching ears...
---
What's New at Preachology.com?
There are new sermons and some great poems on my website...take a look!
Keep praying for us as we minister at the Prison to the prisoners (We had 18 saved last Saturday in a special Evangelism Seminar) and the officers and pray as Janey and I minister at the church as well.
I am praying for you and your ministry and enjoy hearing from you with your prayer requests.
PREACHOLOGY BIBLE INSTITUTE...still coming...!!!
Subscribe to my free newsletter and receive even more sermons, outlines, notes, and ideas on a regular basis emailed directly to you. If you subscribe, you will also be able to access "The Preaching Ezine" archives where you will find even more sermon material (not on the website), sent out in the past. I'll also give you a free copy of E. M. Bounds book "Power Through Prayer."
Click here to subscribe to...The Preaching Ezine.


YOUR SERMONS, OUTLINES, and ILLUSTRATIONS:
Preachers, let's be an encouragement to other preachers by sharing our sermons and outlines and commenting positively about other preacher's sermons.
I love to read other preacher's sermons as devotionals for my own personal spiritual growth and also to get ideas for developing sermons of my own.
Go to the... Your Sermons ...page to submit your sermons and outlines and be a blessing to other preachers. There are some new sermons there right now!
Go to the... Your Skeleton Outlines ...page to submit your skeleton outlines and be a blessing to other preachers. There are some new skeleton sermons there right now!
Go to the... Your Illustrations ...page to submit your sermon illustrations and be a blessing to other preachers. There are some new illustrations there right now!
---
Until next time...here, there, or in the air!
Well, gotta go for now.
Do you have any comments, ideas, or feedback? I'd love to hear from you personally and thanks to you who have made contact with us. It truly is a blessing and encouragement to us. Thanks for the comments we received last time!
You can either reply to this ezine or go to the form on the "Contact Me" page on my website and tell me what you think.
And thanks for forwarding this newsletter to your friends.
Yours for Powerful Preaching,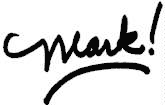 Mark Hollingsworth
---
Sermon:
What Shall I Wear?
(The Clothing of the Bible)
Romans 13:14 14, But put ye on the Lord Jesus Christ, and make not provision for the flesh, to fulfil the lusts thereof.
John Gill said: But put ye on the Lord Jesus Christ As a man puts on his clothes when he rises in the morning: the righteousness of Christ is compared to a garment, it is the best robe, it is fine linen, clean and white, and change of raiment; which being put on by the Father's gracious act of imputation, covers the sins and deformities of his people, defends them from divine justice, secures them from wrath to come, and renders them beautiful and acceptable in his sight.
and make not provision for the flesh; the body: not but that due care is to be taken of it, both for food and clothing; and for its health, and the continuance and preservation of it by all lawful methods; but not so as to fulfil the lusts thereof.
Introduction:
Have you ever wondered what they wore in Biblical days? Well, I'm sure it was some old fashioned clothing that we probably wouldn't wear today.
However, the Bible speaks mainly of Spiritual clothing. That's what I want to talk about today. Hopefully you are wearing the right spiritual clothing.
I did a Bible search for the phrase "shall be clothed" and found it 5 times in 5 verses.
What does the Lord say we should and should not wear?
1. Some "shall be Clothed" with Shame.
Job_8:20-22 (Bildad the Shuhite speaking!)
20, ¶ Behold, God will not cast away a perfect man, neither will he help the evil doers: 21, Till he fill thy mouth with laughing, and thy lips with rejoicing. 22, They that hate thee shall be clothed with shame; and the dwelling place of the wicked shall come to nought.
Rom 10:11, For the scripture saith, Whosoever believeth on him shall not be ashamed.
2Ti 2:15, Study to shew thyself approved unto God, a workman that needeth not to be ashamed, rightly dividing the word of truth.
1Pe 4:16, Yet if any man suffer as a Christian, let him not be ashamed; but let him glorify God on this behalf.
1Jo 2:28, ¶ And now, little children, abide in him; that, when he shall appear, we may have confidence, and not be ashamed before him at his coming.
2. Some "shall be Clothed" with Desolation.
Ezekiel_7:23-27 (The Lord Speaking!) 23, ¶ Make a chain: for the land is full of bloody crimes, and the city is full of violence. 24, Wherefore I will bring the worst of the heathen, and they shall possess their houses: I will also make the pomp of the strong to cease; and their holy14 places shall be defiled. 25, Destruction15 cometh; and they shall seek peace, and there shall be none. 26, Mischief shall come upon mischief, and rumour shall be upon rumour; then shall they seek a vision of the prophet; but the law shall perish from the priest, and counsel from the ancients. 27, The king shall mourn, and the prince shall be clothed with desolation, and the hands of the people of the land shall be troubled: I will do unto them after their way, and according16 to their deserts will I judge them; and they shall know that I am the LORD.
3. Some "shall be Clothed" with Scarlet.
Daniel_5:6-7, 16-17, 26-29 6, Then the king's countenance3 was changed,4 and his thoughts troubled him, so that the joints5 of his loins were loosed, and his knees smote one against another. 7, The king cried aloud to bring in the astrologers, the Chaldeans, and the soothsayers. And the king spake, and said to the wise men of Babylon, Whosoever shall read this writing, and shew me the interpretation thereof, shall be clothed with scarlet, and have a chain of gold about his neck, and shall be the third ruler in the kingdom. 16, And I have heard of thee, that thou canst make interpretations,14 and dissolve doubts: now if thou canst read the writing, and make known to me the interpretation thereof, thou shalt be clothed with scarlet, and have a chain of gold about thy neck, and shalt be the third ruler in the kingdom. 17, Then Daniel answered and said before the king, Let thy gifts be to thyself, and give thy rewards15 to another; yet I will read the writing unto the king, and make known to him the interpretation. 26, This is the interpretation of the thing: MENE; God hath numbered thy kingdom, and finished it. 27, TEKEL; Thou art weighed in the balances, and art found wanting. 28, PERES; Thy kingdom is divided, and given to the Medes and Persians. 29, Then commanded Belshazzar, and they clothed Daniel with scarlet, and put a chain of gold about his neck, and made a proclamation concerning him, that he should be the third ruler in the kingdom.
Scarlet was good but it was the reward of man not of God. We see scarlet used as a good color when it represented the shed blood of Christ but not when it was the gift of man. Daniel wasn't interested in the king's reward. He was only interested in doing the will of God and receiving His reward.
Isa 1:18, Come now, and let us reason together, saith the LORD: though your sins be as scarlet, they shall be as white as snow; though they be red like crimson, they shall be as wool.
4. Some "shall be Clothed" with Linen Garments.
Ezekiel_44:15-17, 23 15, But the priests the Levites, the sons of Zadok, that kept the charge of my sanctuary when the children of Israel went astray from me, they shall come near to me to minister unto me, and they shall stand before me to offer unto me the fat and the blood, saith the Lord GOD: 16, They shall enter into my sanctuary, and they shall come near to my table, to minister unto me, and they shall keep my charge. 17, ¶ And it shall come to pass, that when they enter in at the gates of the inner court, they shall be clothed with linen garments; and no wool shall come upon them, whiles they minister in the gates of the inner court, and within. 23, And they shall teach my people the difference between the holy and profane, and cause them to discern between the unclean and the clean.
The fine linen, we are told in Scripture (see Rev 19:8) "is the righteousness of the saints;" and this righteousness, the prophet saith, (Isa 54:17) is of the Lord.
5. Some "shall be Clothed" with White Raiment.
Revelation_3:1-6 1, ¶ And unto the angel of the church in Sardis write; These things saith he that hath the seven Spirits of God, and the seven stars; I know thy works, that thou hast a name that thou livest, and art dead. 2, Be watchful, and strengthen the things which remain, that are ready to die: for I have not found thy works perfect before God. 3, Remember therefore how thou hast received and heard, and hold fast, and repent. If therefore thou shalt not watch, I will come on thee as a thief, and thou shalt not know what hour I will come upon thee. 4, Thou hast a few names even in Sardis which have not defiled their garments; and they shall walk with me in white: for they are worthy. 5, He that overcometh, the same shall be clothed in white raiment; and I will not blot out his name out of the book of life, but I will confess his name before my Father, and before his angels. 6, He that hath an ear, let him hear what the Spirit saith unto the churches.
The overcomers wear white. Guess what color Christ will be wearing?
Conclusion:
God wants us to be clothed in His spiritual clothing.
Romans 13:14 (Read vv.11-14) 14, But put ye on the Lord Jesus Christ, and make not provision for the flesh, to fulfil the lusts thereof.
Illus: Amid the unspeakable horrors of World War I there was a certain British soldier in who was so distraught with the war that he deserted. He tried to find his way to the coast so he could catch a boat and make his way back incognito to his homeland in England. In the darkness of the night he stumbled on a road sign. It was so pitch black and he was so lost. He had no idea where he was or what the sign said. He decided to climb the pole. When he got to the crossbeam, he held on to read the sign. Taking out a match, he lit it, and looked directly in the face of Jesus Christ. He had climbed an outdoor crucifix! Stunned by what he saw, he realized the shame of his life. He was looking into the face of the One who had endured it all and had never turned back. The next morning the soldier was back in the trenches. That soldier remembered that he had a duty to discharge! He was part of an army and that army was engaged in conflict with a determined foe. He had a duty and he responded accordingly.
Don't be clothed in Shame…Always be clothed in Christ.
---