www.preachology.com
Preaching: All about the Messenger, the Message, & the Ministry.
---
Thanks for Subscribing!
...You are receiving this newsletter because you subscribed to "The Preaching Ezine" - the newsletter of Preachology.com.


...If you like "The Preaching Ezine", please do a friend and me a big favor and "pay it forward."


...And if a friend DID forward this to you, please subscribe by visiting -->


The Preaching Ezine (the newsletter of Preachology.com)
---
Issue #037, January 31, 2015
What's in this Issue:
1. What were the specific circumstances of your calling?
2. Sermon "The Start of Foreign Missions" (at bottom of ezine)
3. New sermons, outlines, and illustrations (Some great poems too!)!
4. You could have your own sermon web page on Preachology.com!!

---
Hello,
Mark Hollingsworth here. I hope you had a great Lord's Day past!
John Henry Jowett wrote on being "Called to Preach." So I'm asking questions...Is our call based on man or God? ...What are the circumstances of your calling?
Jowett said, "And so it is that the manner of one man's " call " may be very different to the manner of another man's "call," but in the essential matter they are one and the same. I would affirm my own conviction that, in all genuine callings to the ministry, there is a sense of the divine initiative, a solemn communication of the divine will, a mysterious feeling of commission, which leaves a man no alternative, but which sets him in the road of this vocation bearing the ambassage of a servant and instrument of the eternal God.
("For whosoever shall call upon the name of the Lord shall be saved. How, then, shall they call on Him in whom they have not believed? and how shall they believe on Him of whom they have not heard? and how shall they hear without a preacher? and how shall they preach except they be sent?")
The assurance of being sent is the vital part of our commission. But hear again the word of God: "I have not sent these prophets, yet they ran: I have not spoken to them, yet they prophesied." The absence of the sense of vocation will eviscerate a man's responsibility, and will tend to secularise his ministry from end to end."
Yes, I think we all have differing circumstances in our calling! What do you think? More on the subject next time!!
2 Tim. 4:2 Preach the word; be instant in season, out of season; reprove, rebuke, exhort with all longsuffering and doctrine.
Happy Lord's Day Tomorrow!!
...from the Hollingsworth Family.
YOU are a blessing to me and the ministry! Keep on keeping on!!
2 Tim. 4:3 For the time will come when they will not endure sound doctrine; but after their own lusts shall they heap to themselves teachers, having itching ears...
---
What's New at Preachology.com?
There are new sermons and some great poems on my website...take a look!
Keep praying for us as we minister at the Prison to the prisoners and the officers and pray as Janey and I minister at the church as well.
I am praying for you and your ministry and enjoy hearing from you with your prayer requests.
PREACHOLOGY BIBLE INSTITUTE...still coming...!!!
Subscribe to my free newsletter and receive even more sermons, outlines, notes, and ideas on a regular basis emailed directly to you. If you subscribe, you will also be able to access "The Preaching Ezine" archives where you will find even more sermon material (not on the website), sent out in the past. I'll also give you a free copy of E. M. Bounds book "Power Through Prayer."
Click here to subscribe to...The Preaching Ezine.


YOUR SERMONS, OUTLINES, and ILLUSTRATIONS:
Preachers, let's be an encouragement to other preachers by sharing our sermons and outlines and commenting positively about other preacher's sermons.
I love to read other preacher's sermons as devotionals for my own personal spiritual growth and also to get ideas for developing sermons of my own.
Go to the... Your Sermons ...page to submit your sermons and outlines and be a blessing to other preachers. There are some new sermons there right now!
Go to the... Your Skeleton Outlines ...page to submit your skeleton outlines and be a blessing to other preachers. There are some new skeleton sermons there right now!
Go to the... Your Illustrations ...page to submit your sermon illustrations and be a blessing to other preachers. There are some new illustrations there right now!
---
Until next time...here, there, or in the air!
Well, gotta go for now.
Do you have any comments, ideas, or feedback? I'd love to hear from you personally and thanks to you who have made contact with us. It truly is a blessing and encouragement to us. Thanks for the comments we received last time!
You can either reply to this ezine or go to the form on the "Contact Me" page on my website and tell me what you think.
And thanks for forwarding this newsletter to your friends.
Yours for Powerful Preaching,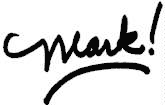 Mark Hollingsworth
---
Sermon:
This is a sermon sent to me by Rev. Jim Fryer, pastor of Trinity Baptist in Cincinnati, OH. (One of my best friends in the world...thanks Jim!)
The Start of Foreign Missions
Acts 13:1-52
INTRODUCTION: This chapter is the beginning of foreign missions in the NT Church. It also gives us an insight as to what we want to hear from Missionaries when they come to our church. There are at least 4 things we need to hear from a visiting Missionary.
I. The Missionary CALL v. 1-4a

a. Church agreement v. 2
b. Church ordination v. 3-4

II. The Missionary WORK v. 4b-12

a. Preaching the Word v. 5
b. Stand against Satan's work v. 6-12
III. The Missionary MESSAGE v. 13-41

a. The Story of God's Blessings v. 17-19
b. The Testimony of God's Plan v. 20-22
c. The Promise of God's Provision v. 23- 29
d. The Wonder of God's Power v. 30-37
e. The offer of God's Forgiveness v. 38-41
IV. The Missionary RESULTS v. 42-52

a. Effectiveness of the ministry v. 42-44; 48-52
b. The hatred of the nationals v. 45
c. The boldness of the missionary v. 46-47
CONCLUSION: We have three Missionary Families at Trinity. What do we need to know before we accept a family into our missionary family?

1. They need to give us a clear understanding of these four things above.
2. They need to touch the hearts of our church family. We need to support only those who connect with us.
3. We need to be sure that when we accept someone into our missionary family that we treat them as family.
4. We need to communicate with our Missionary family to meet their continual needs.
In the coming weeks & months we should revamp our mission program to insure that missionaries not only meet these requirements but that we also have a kindred burden for their work.
---