www.preachology.com
Preaching: All about the Messenger, the Message, & the Ministry.
---
Thanks for Subscribing!
...You are receiving this newsletter because you subscribed to "The Preaching Ezine" - the newsletter of Preachology.com.


...If you like "The Preaching Ezine", please do a friend and me a big favor and "pay it forward."


...And if a friend DID forward this to you, please subscribe by visiting -->


The Preaching Ezine (the newsletter of Preachology.com)
---
Issue #039, January 23, 2016
What's in this Issue:
1. How do you really feel about your calling?
2. Sermon "The Cities of Refuge" (at bottom of ezine)
3. New sermons, outlines, and illustrations (Some great poems too!)!
4. You could have your own sermon web page on Preachology.com!!

---
Hello,
Mark Hollingsworth here. I hope you are looking forward to a great Lord's Day tomorrow! I'll be going to the prison church to worship with believers there!
John Henry Jowett wrote on being "Called to Preach." So I'm asking questions...Is our call based on man or God? ...What are the circumstances of your calling? How do you feel about your calling?
"The larger the island of knowledge, the longer the shoreline of wonder." Theologian Huston Smith
Jowett said, "...this is the sort of music and song that we find unceasing, from the hour of his (Apostle Paul) conversion and calling to the hour of his death:"
"Unto me, who am less than the least of all saints, is this grace given, that I should preach among the Gentiles the unsearchable riches of Christ." "For this cause I Paul, the prisoner of Jesus Christ for you Gentiles, if ye have heard of the dispensation of the grace of God which is given me to you-ward!" "Whereunto I am ordained a preacher, and an apostle, a teacher of the Gentiles in faith and verity!"
Jowett continues, "Do you not feel a sacred, burning wonder in these exclamations, a holy, exulting pride in his vocation, leagued with a marveling humility that the mystic hand of ordination had rested upon him? That abiding wonder was part of his apostolic equipment, and his sense of the glory of his calling enriched his proclamation of the glories of redeeming grace. If we lose the sense of the wonder of our commission we shall become like common traders in a common market, babbling about common wares."
How do you feel about your calling?
Are you still in wonder?
What do you think?
More on the subject next time!!
2 Tim. 4:2 Preach the word; be instant in season, out of season; reprove, rebuke, exhort with all longsuffering and doctrine.
Happy...continuing...New Year!!
...from the Hollingsworth Family.
YOU are a blessing to me and the ministry! Keep on keeping on!!
2 Tim. 4:3 For the time will come when they will not endure sound doctrine; but after their own lusts shall they heap to themselves teachers, having itching ears...
---
What's New at Preachology.com?
There are new sermons and some great poems on my website...take a look!
Keep praying for us as we minister at the Prison to the prisoners and to the Officers and Staff.
I am praying for you and your ministry and enjoy hearing from you with your prayer requests and praises.
Subscribe to my free newsletter (if you have not already) and receive even more sermons, outlines, notes, and ideas on a regular basis emailed directly to you. If you subscribe, you will also be able to access "The Preaching Ezine" archives where you will find even more sermon material (not on the website), sent out in the past. I'll also give you a free copy of E. M. Bounds book "Power Through Prayer."
Click here to subscribe to...The Preaching Ezine.


YOUR SERMONS, OUTLINES, and ILLUSTRATIONS:
Preachers, let's be an encouragement to other preachers by sharing our sermons and outlines and commenting positively about other preacher's sermons.
I love to read other preacher's sermons as devotionals for my own personal spiritual growth and also to get ideas for developing sermons of my own.
Go to the... Your Sermons ...page to submit your sermons and outlines and be a blessing to other preachers. There are some new sermons there right now!
Go to the... Your Skeleton Outlines ...page to submit your skeleton outlines and be a blessing to other preachers. There are some new skeleton sermons there right now!
Go to the... Your Illustrations ...page to submit your sermon illustrations and be a blessing to other preachers. There are some new illustrations there right now!
---
Until next time...here, there, or in the air!
Well, gotta go for now.
Do you have any comments, ideas, or feedback? I'd love to hear from you personally and thanks to you who have made contact with us. It truly is a blessing and encouragement to us. Thanks for the comments we received last time!
You can either reply to this ezine or go to the form on the "Contact Me" page on my website and tell me what you think.
And thanks for forwarding this newsletter to your friends.
Yours for Powerful Preaching,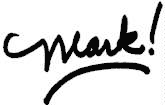 Mark Hollingsworth
---
Sermon:
This is a sermon sent to me by Dr. Earl White (One of my heroes and pillars of the Faith!)
THE CITIES OF REFUGE
Joshua 20:13
"The LORD also spake unto Joshua, saying, Speak to the children of Israel, saying, Appoint out for you cities of refuge, whereof I spake unto you by the hand of Moses: That the slayer that killeth any person unawares and unwittingly may flee thither: and they shall be your refuge from the avenger of blood." We will be looking at this entire chapter. It takes all the cities of refuge to form a perfect type of "The Man" who is the hiding place from the storm and a covert from the tempest.
Let's look first of all at—
I. THE NATURE OF THEIR APPOINTMENT
A. It was divine.
The Lord said, "Appoint out for you cities of refuge." These cities then were sanctified, or set apart for their sakes, according to the will of God. They undoubtedly point to Christ (Heb. 6:18), who for our sakes sanctified Himself, according to the will of God. It surely would be a consolation to the refugees when he entered the city to know that he was in God's appointed shelter. So we may have strong consolation who have fled for refuge in God's appointed place, i.e., In Christ.
B. It was merciful.
They had respect especially to the murderer. How gracious is the Lord to think of such, and make provision for all who truly felt their need of present mercy and righteous protection! These each city afforded, these each sinner sorely needs, and this is what we find in Jesus. In Christ we find mercy to pardon, grace to help, and the power of justice to protect. He is the Justifier of every one that believes in Jesus. As guilty sinners we need more than mere shelter, we need righteous justification, and Christ is all this.
II. THE SIGNIFICANCE OF THEIR NAMES
In looking over the meaning of the names of these cities one is struck with the distinctive characteristic of each, as showing forth some particular feature of he character of Christ.
A. Kadesh (holy place).
A Refuge for the Unclean. The holiness of Jesus and the sinfulness of man are at once suggested here. None of these truths can be denied, both are alike clearly taught in Scripture. The holiness of Jesus Christ becomes the hope of the unclean. Only that which is clean can cleanse. The unrighteous can only find refuge in the righteousness of God.
B. Shechem (Shoulder).
A Refuge for the Weary. The lost sheep found both safety and rest upon the Shepherd's shoulders (Matt. 11:28; Luke 15:5). He is a Saviour, and a strong one. "The government shall rest on His shoulders." We can find no rest in ruling ourselves, but the weary can find rest under His government. When we trust we lean not only on His merit, but also on His almightiness, or rather His almighty merit. When on the shoulder the strength of the carrier is beneath us.
C. Hebron (fellowship).
A Refuge for the Homeless. Man is spiritually a homeless wanderer. The homeless Prodigal found a refuge in the father's house and in the father's fellowship. Jesus is the only Hebron for the soul. There is no fellowship with the Father but through Him (1 John 1:3). This is not the refuge of a lonely prison, but in the bosom of a loving Saviour. Jesus is to the soul a refuge of love and communion.
D. Bezer (stronghold).
A refuge for the Helpless. Man is not only a sinner, he is also a helpless sinner. In the case of the manslayer there was no such thing as self protection. This is also true with us as sinners. Paul said we are "without strength." The mercy of God in Christ is a stronghold that can never give way. No matter how helpless you are, here you are eternally safe.
E. Raymoth (exalted) A Refuge for the Hopeless.
By nature we are not only without strength, but without hope in the world (Eph. 2:12). Those who hope in the world have no hope. We must hope out of the world. He is our Hope, exalted at the Father's right hand with a name above every name, high and lifted up. Jesus is our Ramoth.
F. Golan (separated).
A Refuge for the Tempted. Many Christians are tempted much in the world because they tamper much with the world; they have not fled to Jesus as their city of separation. They have not become exiles with Him, and for His sake. Although He says, "Come out from among them, and be ye separate, and I will receive you," yet they flee not, and the tempter often overtakes them. He separated Himself for our sakes, that He might succor the tempted. Golan is the last city mentioned. Separation from the world unto God is about the last refuge that is sought after. Jesus must be our All in All if we would be perfectly sheltered from the curse, the world, the flesh, and the devil.
From these names we may also learn that in Christ we have: (1) Holiness, (2) Rest, (3) Fellowship, (4) Safety, (5) Exaltation, (6) Separation.
Our refuge is in Jesus Christ our Lord! We can Praise the Lord for that!
---