A Biblical Perspective on Freedom and Liberty
by Dennis Michelson
(Novelty, Ohio)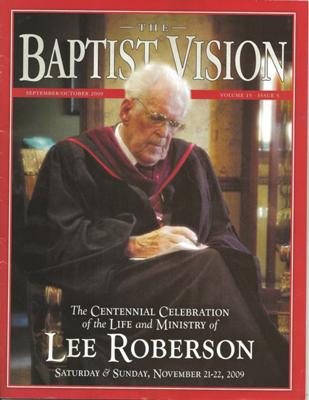 Everything Rises or Falls on Leadership
John 6:63, 65

It is the spirit that quickeneth: the flesh profiteth nothing: the words that I speak unto you, they are spirit, and they are life. . . And he said, Therefore said I unto you, that no man can come unto me, except it were given unto him of my Father.

Introduction: As we come to July 4, 2011, our thoughts naturally turn to liberty and freedom. We ought to be thankful for the blessings of a free country. Oddly, the Bible says very little concerning democracy, republics, and freedom in the sense we think of it on Independence Day.

It is clear from the New Testament that genuine freedom comes from the Lord - if the Son shall make you free then you are free indeed - regardless of your citizenship on earth. Again we must consider this important matter of the freedom of the will.

It lies at the heart on what we believe and even how we come to believe. In regard to real freedom and liberty of the human will find three distinct approaches.

1. Three Positions

a. Humanism: God is logical. My mind is all I need to come to God and experience freedom and liberty. In fact, I think I experience the most freedom when I can operate without the help of God.

b. Deism: God is equitable. My will is all I need to come to God and experience freedom and liberty. In fact, I think I experience the most freedom when God cooperates with my will. I am unlike the humanist, since I am willing to give God a certain (but not exclusive) share of the credit for my freedom.

c. Theism: God is merciful. My God is all I need.

2. Three Practices

a. Naturalism leading to moralism. I prefer mores to morals and when there is a question concerning ethics then I simply call for a vote. Society is the final answer in all matters of living.

b. Synergism leading to legalism. God responds to my faith and my trust. I chose to cooperate with God's grace even before I was born again. My salvation
and sanctification ultimately depend upon my will and not God's will. I am better than others who do not make the same choices I do. In fact, I have a veritable list of choices for anyone to make if they wish to be as spiritual as I am.
c. Monergism leading to altruism. A monergistic work is a work produced by one person. Am I free indeed due to a monergistic work of God or a synergistic work that required cooperation between me and God? Before you answer that question, try this one - "Does regeneration precede faith or does faith precede regeneration?"
According to our text, we do not "cooperate" with regenerating grace before it acts upon us because we cannot since we are spiritually dead. So much for invitations for you to take the first step and then God brings you the rest of the way. Dead men do not walk.
Altruism is putting the good of others ahead of one's own interests. The gospel is not a weak invitation it is a robust command. What does God require of you and me? To do justice, love mercy, and walk humbly with our God. The synergist really struggles with these requirements. The monergist has a deep desire to humbly obey them.
3. Three Products
a. Delusion without revelation. The humanist has both feet firmly planted in mid-air. His only guidance is public-opinion polls and peer-reviewed journals.
b. Decision without regeneration. The synergist has a real struggle trying to live the Christian life without Christ. Since he believes the chief attribute of God is equality and fairness, then when life hits him with injustice and inequity he quickly discards God with the "free will" he used to accept Him.
c. Determination without reservation. "From that time many of his disciples went back, and walked no more with him. Then said Jesus unto the twelve, will you also go away? Then Simon Peter answered him, Lord, to whom shall we go? thou hast the words of eternal life. And we believe and are sure that thou art the Christ, the Son of the living God. (John 6:66-69)