About Mark Hollingsworth
Greetings, Mark Hollingsworth here. Welcome to the Preachology.com family of preachers.
My Background
I come from a long line of preachers myself. I was born and raised in Louisiana where my Grandfather was a preacher and my Dad was a preacher still pastoring until his death at age 87. I have been a preacher for over fifty years and am now pastoring in Louisiana. I have two sons and my oldest is a preacher as well, going to the Mission field. My youngest has been to Iraq and Afghanistan and back. I am very proud of them both.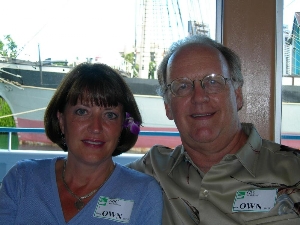 I have an amazing wife who has put up with me and encouraged me for 45 years. And I now have two beautiful daughter-in-laws who have given us nine wonderful grandchildren to spoil.
A short time after accepting Christ as my personal savior, I surrendered to the call of God to preach. This was when I was 16 years old, the summer before my senior year in high school, and I started preaching youth meetings immediately thereafter.
Then I went to college on a football scholarship and got two bachelors degrees in Psychology and Science Education, while preaching revival meetings almost every weekend.
By the way, I met my wife in college who was there on a music scholarship. Her music ministry and spiritual ministry to ladies has come in handy in the preaching ministry many times over. She is the greatest Preacher's Wife ever.
My Education
From college I went to seminary and received two masters degrees in theology and then two doctors degrees in theology and Christian Education. Mark Hollingsworth was then a bona fide paradox!
Get it? "Pair of Docs!?!
I finally got out of my paradoxical state when I earned another doctorate in Christian Counseling. Whew! But that's just education and I don't want to minimize it or glorify it either.
Sometimes there's a big disconnect between schooling and ministering.
That's why I think, more often than not, the best teachers are those still active in or retired from the preaching ministry that they are teaching about.
My Ministry Experience
I have ministered in various aspects of the preaching ministry. I have worked as an Evangelist, as a Youth Pastor, as a Pastor of Christian Education, as a Christian School Teacher, and as a Christian School Principal and Administrator.
I have worked as a Coach on the High School and College level, as a Professor in several Christian Universities (teaching Bible, Homiletics, and Counseling), as a Dean of Students, and as a Counselor and Seminar Speaker for a Christian Counseling Foundation.
I have ministered as a Rescue Missions Director, as an Editor for a Sermon Supply Ministry, as an Associate Pastor, as a Co-Pastor, as an Interim Pastor, as a Supply Pastor, and as a Director of Para-church Ministries.
I have worked as a Board Member and Board President of various Christian Organizations, as a Home Missionary, as a Missions Board Member, and as a Senior Pastor. Obviously some of these ministries overlapped and ran concurrently.
I guess you could say one of two things about the ministry of Mark Hollingsworth. Either I don't know what I want to do when I grow up or I have had a well-rounded ministry. I prefer to think the latter and though sometimes I probably did what I wanted to do instead of what God wanted me to do, at least I was in ministry and God graciously blessed it to a certain degree anyway.
Having said that, I still don't recommend doing anything at all that God is not leading in, because that is when we struggle in the ministry and sometimes we fail.
Most of my ministry has been spent in church-planting and helping struggling ministries recover. But just to set the record straight, I have succeeded in ministry and I have struggled in ministry.
Yes, there have been times when I wanted to get out of the ministry, but I have never doubted my call to the ministry. And the Lord has always straightened Mark Hollingsworth out when I needed it. And He has graciously kept me in the ministry.
There have been times between ministries and during non-paying or low-paying ministries that I have been involved in some form of "tent making" like the Apostle Paul. I can definitely relate to the bi-vocational preacher, though the Lord has been good to allow me to be in full-time Christian work most of my ministry.
My Vision
The Lord has given me a genuine heart for preachers in every aspect of the preaching ministry. One of my ministry visions and dreams is to have a place one day where ministers and missionaries can get away for a time of refreshing and refueling and recharging.
It will be a place where they can stay free of charge for a time of personal revival so they can go home to their ministry revitalized and renewed to do the work God has called them to do.
It will be a place where preachers can be alone or fellowship with others on the preaching ministry journey. It will be a place where preachers can check out books, audios, videos and other personal and ministry spiritual-growth materials from the library to take to their cabin to review and renew. There will also be group seminars and refresher courses at various times.
It will certainly be a place where the preacher and family can meet with God for spiritual strength but also, if desired, they can meet with another preacher and preacher's wife who has walked in their shoes in the preaching ministry. These counselors will empathize and encourage but will ultimately direct them to the Lord for spiritual comfort and strength.
Now I know that is the vision of Mark Hollingsworth and I believe it is from the Lord as well, but I will wait for His timing, because part of His will is His timing. Pray with me that in His good time, if it truly is His will, He will bring this dream to fruition.
My Present Ministry
I am the Chaplain of a state prison in Washington Parish, Louisiana and also the pastor of a dear group of believers in the same area. They love the Lord and we are working together to minister to each other and our community through our local church.
My Web Site
I am also working on this web site, Preachology.com, hosted by "Site Build It," which I hope will be a blessing to many preachers. I honestly want to help in any way that I can. And I truly want to be your partner in ministry where you help me and and I help you.


I don't want this to be a monument to Mark Hollingsworth. I want this to be a monument to our Lord Jesus Christ who gave us the opportunity to serve Him in the preaching ministry.

If there is any way that I can help you, please contact me through my contact page.
If you have any suggestions for this web site, please contact me through my contact page.



Yours for Powerful Preaching,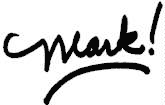 Mark Hollingsworth
---
Leave "About Mark Hollingsworth" and go to "Contact Me" page.

Return from "About Mark Hollingsworth" to Preachology Home Page. 
---
© 2008-2028 - All rights reserved.

No content on preachology.com may be printed or

copied to any other site without permission.