A GLIMPSE ABOVE
by CHARLES ROBEY
(MOODY, AL USA)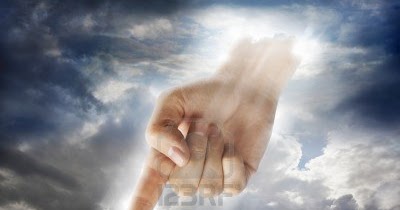 PROLOGUE

Ever traveled back in time to those good old high school days? Do you reminisce about the long-ago school years by way of an old, dusty high school year book with all the big hairdos, white stuffed shirts with big black bow ties, and the like?

And when you pulled out your old high school year book, whose picture did you first look up? I know, don't tell me. And oh yes, don't forget the life prophecies and related goodwill wishes written by your high school friends. Yes, been there, done that.

The photos were always meant to be the focal point of entry to the year book page. We realize, of course, that good photos convey a lot of things such as; action, emotion, and sense of place, usually end up teasing readers into wanting more information about what's been going on from then until now.

So, what's happened to all those high school buddies, those little puppy love cuties? With the surge of today's high-tech world, I have managed to keep up with some by way of social media. And sad to say, with others it's the local obits.

Oftentimes, when I go back to the old home town on vacation, I try looking up a few, especially those whom I knew in church. However, as they say, whomever they are, "The reason time flies, is because they are always trying to kill it."

And, when I tell the wife I'd like to get the old gang together for a remembrance basketball game, her well-mannered reply is, "Where you going to hide your cane and all those walkers?" Oh well, it's the thought that counts, right?

Come on now, grab a chunk of warm, buttered cornbread, wash it down with a big glass of homemade sweet tea and relax. Have some fun opening up that remembrance mind bank and pretend for a while. Pretend you are there with "A GLIMPSE ABOVE."

"The Lord merely spoke, and the heavens were created. He breathed the word, and all the stars were born. He assigned the sea its boundaries and locked the oceans in vast reservoirs. Let the whole world fear the Lord, and let everyone stand in awe of Him. For when He spoke, the world began! It appeared at his command." (Psalm 33:6-9)

I really need get in some snooze time. This old worn-out college professor is plum tuckered out from my Bible seminary teaching studies and glad for the weekend. Maybe I should go ahead and accept that retirement position offered me, I thought. So, I did, or almost did, as I retreated out to my favorite hideaway.

I had no more than settled down in my back porch glider swing, lying there admiring the brightly star-studded night sky, the warm night wind sweeping across the porch, when it happened without notice. Could the unusual dark starlit sky have had such an effect on me?

I don't rightly know how I can convey it, how unlikely if was, how unlikely it was for me, of all people, a well-educated biblical professor of Bible astronomy. I was instantly out like a light,

I rapidly found myself way up yonder, just floating around amidst the bright moonlit night. I was drifting in the the most brilliant luminous sky of twinkling stars, all quietly balancing ever so peacefully around me. My first thought, I must be in heaven, but just how did I get here? The scene then suddenly changed before my very eyes. It was a stunning glimpse of divine handy work.

Then I saw many of my high school friends from days gone by, floating on the stars as they gracefully and, stylishly progressed around me. It was like looking through an old high school yearbook but not precisely since they were not in full human body shape, only seemingly in portrait form gracing each individual star. None said a word, only profusely smiled as they came floating by. Obviously, their memories and emotions were still intact, since they appeared to be very happy now with their lives.

I just couldn't help it. This really wasn't for me. Seeing my friends in this manner, regardless of where we might be, I just couldn't help it, my sentiments had taken over. It was all my mind could possibly consume at the moment. Were they actually real or not? Was this actually a glimpse of a heavenly divine paradise?

Without giving forth a warning, however, the scene quickly changed from a divine heavenly rendering to an atmosphere of a dark evil concentration, bringing with it a sudden fierce lightning and thunder storm, followed by an enormous rain deluge, the likes of which I have never witnessed on earth. It was as if we were being invaded by a demonic host assembled for mortal combat. (Ephesians 6:12)

My first thought was what would happen to us up here, including the many star-floating friends of times gone by. This scene did not last long, apparently thanks to Providence. Its interruption had to be by some sort of divine instruction. I was proven right.

Suddenly there was a sharp trumpet blast heard throughout the entire sky, its vibrations bouncing off the many floating stars. As if in the twinkling of an eye, this event was instantly followed by many more face-enhanced stars appearing out of nowhere, taking on the appearance of one grand reunion. There were too many to even count. Many of them I knew but many were unknown. (I Corinthians 15:51-52) (I Thessalonians 4:16-18)

Then out of nowhere came a brightly lit cloud overshadowing and completely clearing out the evil intent. Within this unusual cloud structure I saw a very distinct imprint of a hand. Not an ordinary hand, to be sure, but one bearing the resemblance of physical abuse and signs of torture. Within the hand there was the likeness of blood-soaked nail-printed palms.

In a twinkling of an eye; this providential hand completely swiped the storm away. In its place appeared the most beautiful, luminous sunlit sky, accompanied by an enormous multicolored rainbow, completely filling the sky. (Genesis 9:16)

I was no longer up there, nor were my friends. Had it been another of my unusual bedtime episodes? Was it real? Was it make believe? Was it a divinely placed vision? Well, all of the above, maybe.

In like manner to all my dream world revelations, I was back home, safely tucked away in my warm flannel blanket.

"Dear, oh dear, is that you? Did you fall off to dream land again? Are you snoring again? Wake up, for I've fixed you a big homemade snack of honey toasted wheat bread and hot tea, for your health's sake. It should help quell those snoring episodes of yours." Amen.

EPILOGUE

Did you enjoy this little fiction musing up to the stars? Science tells us the North Star, also called Polaris is about 430 lightyears from Earth. This means if you were in a car going 100 miles per hour that never stops, it would take you about 3 thousand million years to travel that distance.

And yes, you just traveled to the stars and back no longer than it took to read this blog. Kind of special, don't you think? As for me, every time I gaze upwards towards the stars, I think ahead saying, "Where shall I begin?" Stand by, and tune in.

Yes, we are living in an amazing universe put together by divine spoken creation in just six days. (Genesis 2:1-3) Believe it or not, its surely so, for the Bible tells us so. Please take a minute and read (Psalm 19:1-6). Go ahead, I'll wait!