A Lame Man Healed - Part 4 of 5
by John Lowe
(Woodruff, S.C.)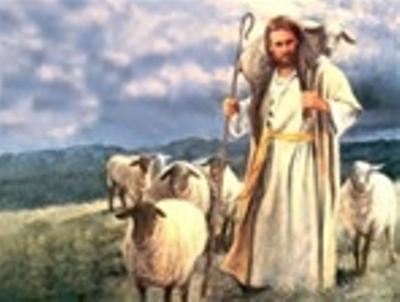 7 And he took him by the right hand, and lifted him up: and immediately his feet and ankle bones received strength.


And he took him by the right hand,
"And he took him by the right hand," perhaps in imitation of Christ, whom he had often seen do the same thing on similar occasions; in fact, it is precisely what his Lord had done to his own mother-in-law—"So he went to her. He took her hand and helped her up. The fever left her. Then she began to serve them" (Mark 1:31). There was a lot of meaning attached to this gesture by Peter—to take hold of the hand was an offer of aid, an indication that Peter was sincere, and it was an inducement to him to make an effort. This may be viewed as a beautiful illustration of the manner in which God commands people to repent and believe. He does not leave them alone; he extends help, and aids their efforts. If they are fearful, and feel that they are weak, and needy, and helpless, his hand is stretched out and his power exerted to impart strength and grace.


and lifted him up:
Peter believed he was cured, so he lifted him up in order for everyone to see that the man was actually cured. It was one thing to say, "Rise up and walk," but it was another thing entirely to so boldly take the man's hand and lift him to his feet. At this moment, Peter was receiving the gift of faith described in 1 Corinthians 12:9—"To others the same Spirit gives faith. To others that one Spirit gives gifts of healing." This is a supernatural ability to trust God in a particular situation. This wasn't something Peter did on a whim or as a promotional event; he did it under the specific prompting of the Holy Spirit. God gave Peter the supernatural ability to trust Him for something completely out of the ordinary.


and immediately his feet and ankle bones received strength.
"His feet and ankle bones received strength," and it happened "immediately." We now know that he was lame in his feet and ankles, perhaps due to arthritis or clubfeet. The Vulgate Latin renders it, his bases and soles, which may include his legs and thighs, as well as feet; and the Syriac version, "his feet and soles"; and the Arabic version, "his soles, and the muscles adjoining to his heels"; and the Ethiopic version, "he was strengthened in his feet, and in his loins"; he might have been a paralytic.


The fact that strength was immediately delivered to feet, which had been lame from birth, was ample and clear proof of miraculous power; his walking and leaping (v. 8) were the evidences of it.


When God by his word commands us to rise, and walk in the way of his commandments, if we mix faith with that word, and place ourselves under the power of it, he will send His Spirit to take us by the hand, and lift us up. If we resolve to do what we can, God has promised that His grace will enable us to do what we cannot; and by that promise we partake of a new nature, and that grace shall not be in vain, as it was not in the case of this crippled man. His feet and ankle-bones received strength, which they would not have if he had not attempted to rise, and been helped up; he does his part, and Peter does his, and yet it is Christ that does all—it is the Lord who puts strength into him. In the same way the bread was multiplied in the breaking, and the water turned into wine in the pouring out, so strength was given to the cripple's feet when he moved them and used them.


8 And he leaping up stood, and walked, and entered with them into the temple, walking, and leaping, and praising God.

And he leaping up stood, and walked,
"And he leaping up" from the bed, or stretcher, or mat, or blanket, or ground on which he was laying, "stood, and walked." He stood steady and strong upon his two feet, and then walked about, so that it became abundantly clear to himself and all that observed this miraculous occasion, that he had been given a perfect cure. The Ethiopic version is a very silly one; it says, "and he went with them catching fishes"; as if the first thing he did after being cured was to go fishing with the apostles, which does not have any basis in the text.


and entered with them into the temple,
The first thing this formerly crippled man did after he was cured was to go into the Temple with Peter and John to join them in worshiping God, and to acknowledge the goodness that God had showed him, and to thank Him for the instruments he made use of in His cure.


walking,
He walked in obedience to the command of the apostle, "rise up and walk," and he probably continued walking about, testing his newly acquired power. Remember, this man had never walked, therefore his legs would have withered and lost all muscle tone and strength; yet his cure was immediate and did not require therapy and exercise to make them fit for
walking.
and leaping,
He was leaping out of pure joy for the mercy which God had showed them, and from this it appeared to all that he was thoroughly cured of his lameness: and now the prophecy in Isaiah 35:6 was literally fulfilled— "Then shall the lame man leap as an hart…"
and praising God.
It is remarkable that he did not even express his gratitude to Peter and John. They had not pretended to restore him in their own name. The man knew who to thank for his miracle; he was praising God, and not the apostles, because he knew that it was the power of God that healed him, and that it could never have been done by man; though I am sure he was grateful to Peter and John for the part they played. It is amazing that he praised God without being coached or requested to do it. It was instinctive—the natural feeling of a grateful heart.
This man's reaction is similar to how a sinner reacts when he is converted—he will immediately give praise to God. While he will certainly feel grateful for the ministry by whose witness he has received the blessing, yet his main expression of gratitude will be to God. And he will do it instinctively. He needs no prompting; he knows that no power of man is equal to the work necessary for converting the soul, and he will rejoice, and give all the praise to the God of grace.
This was a natural expression of joy, his heart would be full, and the account given here is one that is perfectly natural. The man would be filled with joy, and would express it in this manner. He had been lame from birth; he had never walked; and there was more in the miracle than merely giving strength. The art of "walking" is one that is acquired by long practice. Children learn slowly. Caspar Hauser, was a man discovered in one of the cities of Germany, who had been confined in prison from the time he was a child; was unable to walk in an easy way when released, but stumbled in a very awkward manner. When, therefore, this man, who had never walked was immediately able to walk and even leap, it was undeniable proof of a miracle.
9 And all the people saw him walking and praising God:
10 And they knew that it was he which sat for alms at the Beautiful gate of the temple: and they were filled with wonder and amazement at that which had happened unto him.
As soon as he was healed, the formerly lame man did three good things. First, he attached himself to the apostles (entered the temple with them). Secondly, he immediately started to use what God had given him (walking, leaping). Finally, he began to praise and worship God (praising God). The miracle took place in perhaps the most public place; "and all the people saw him," or rather all the people who had come to the Temple to worship at the time of public prayer (3:00 P.M.). It was a place where the authenticity of the event could be judged; since it was a Divine act; the priests were the right persons to make such a determination; and it took place right under their noses.
The people had been accustomed to see him sit in a public place. He may have reclined by the Gate Beautiful, day-after-day for years, begging alms from them as they passed by him. They could not be deceived, because he seemed to always be there; they knew his face and the sound of his voice. And now they saw the same man expressing his praise to God for complete recovery, and they did not know how he had been healed. The particulars in this miracle are the following, and they are as far as possible from any appearance of deception:
1. The man had been afflicted from the time he was a child. This was known to all the people. At this time he was 40 years of age—"For the man was above forty years old, on whom this miracle of healing was shewed" (Acts 4:22).
2. He was not an impostor. If he had pretended to be lame, it would be amazing that his deception had not been detected before, and had not been forbidden to occupy a place so near the temple.
3. The apostles had no part in placing him there. There is no evidence that they had seen him before this event. There was clearly no collusion or agreement with him to attempt to mislead the people.
4. The man himself was convinced of the miracle, and did not doubt that the power by which he had been healed was from God.
5. The people were convinced a miracle had taken place. They saw the effects; they had known him well; they had had every opportunity to know that he was crippled, and they were now satisfied that he was restored. There was no possibility of deception in this case. It was not merely the friends of Jesus that saw this; not those who had taken part in the miracle, but those who had been his enemies, and who had just a few weeks ago been part of the crowd that put him to death.