A man named Stephen
by Pr. Paddick Van Zyl
(Johannesburg,ZA)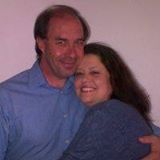 Sermon


By Pr. Paddick Van Zyl 20 Aug 2014

Title: A Man Named Stephen

Intro:
How does a child of God go from obscurity to waiting on tables, a waiter, to being falsely accused and then become the very first martyr for the gospel? Well, Stephen, can help us on this as we look at his biography today as found in Acts 6 & 7.

Text:
Acts 6:1-6;8-12 NIV
The Choosing of the Seven
6 In those days when the number of disciples was increasing, the Hellenistic Jews among them complained against the Hebraic Jews because their widows were being overlooked in the daily distribution of food.
2 So the Twelve gathered all the disciples together and said, "It would not be right for us to neglect the ministry of the word of God in order to wait on tables.
3 Brothers and sisters, choose seven men from among you who are known to be full of the Spirit and wisdom. We will turn this responsibility over to them
4 and will give our attention to prayer and the ministry of the word."
5 This proposal pleased the whole group. They chose Stephen, a man full of faith and of the Holy Spirit; also Philip, Procorus, Nicanor, Timon, Parmenas, and Nicolas from Antioch, a convert to Judaism.
6 They presented these men to the apostles, who prayed and laid their hands on them.
8 Now Stephen, a man full of God's grace and power, performed great wonders and signs among the people.
9 Opposition arose, however, from members of the Synagogue of the Freedmen (as it was called)—Jews of Cyrene and Alexandria as well as the provinces of Cilicia and Asia—who began to argue with Stephen.
10 But they could not stand up against the wisdom the Spirit gave him as he spoke.
11 Then they secretly persuaded some men to say, "We have heard Stephen speak blasphemous words against Moses and against God."
12 So they stirred up the people and the elders and the teachers of the law. They seized Stephen and brought him before the Sanhedrin.
13 They produced false witnesses, who testified, "This fellow never stops speaking against this holy place and against the law.
14 For we have heard him say that this Jesus of Nazareth will destroy this place and change the customs Moses handed down to us."

Acts 7:54-59 NIV

Sermon:

We are not given much, if any info on the early life of Stephen before he was chosen by the Apostles to be a helper. We know that according to Acts 6, Stephen was not an apostle.

The following is clear from Scripture about him, Acts 6, ***:

 He was able to relate to others since he was most probably a Greek v.1
'Stephen, you remember, was one of those Greek-speaking Jews called the Hellenists in this account, one who had been born in another country and who spoke not Hebrew or Aramaic but Greek. He was among those converted by the witness of the apostles and so he had become a Christian.'****
 He was willing as well as available v.2
 He seemed to have a good reputation with his peers v.3
 He was filled with and full of the Holy Spirit and a prayer v.4
 He was filled with wisdom from God v.3
 He was a person of faith v.8
 He was also full of power v.8 (faith then power)
 He was an example, similar to Paul who went to the synagogue challenging the leaders as did Jesus v.9
 He had heaven on his face v.15
 He firmly believed that God was in control of history (yesterday, today, tomorrow) chapter 7

Eddie Arthur *notes about Stephen:

'People sometimes read Jesus words as saying that if we are brought before the authorities the Spirit will prove our innocence and we'll get off. Of course, Jesus never said such a thing. Stephen's story shows us that there is no guarantee of an easy ride. Far from getting off, Stephen was executed - and years later we can still learn things from what the Spirit did in Stephen's life. God's purposes go beyond our own comfort.' *

This is so true. God said in His Word:

Romans 8:28 AMP

What was the basis of the two charges or accusations brought against Stephen in v 14 of chapter 6::

Basically that:
#Jesus would destroy the temple
#Jesus would change the customs that was handed down by Moses
Jesus was also accused in like manner (Matt. 26:60-61)

A summary by Eddie Arthur on Stephen's speech in chapter 7:

'In other words, he is saying that the Temple isn't that important in the great scheme of things. People built the temple, but God built the universe. He doesn't need our houses.
And then he turns the tables on his accusers. Stephen is supposedly the one on trial, but he finds his judges guilty!'**

Stephen was not trying to save himself or defend Jesus. He simply gave the facts of God's Word from Genesis to Acts in the form of a logical sequence, almost like telling his accusers a story. The crowd
missed an important aspect of history, so to speak about Moses, whom they revered, and this is that Moses, without God & without faith was basically a failure and a murdered, just like they were. We are nothing without God and His Spirit in our lives:
'You may ask, "Why did Stephen tell these stories to people who knew them by heart?" It is because he wanted to remind them of something. But Stephen was saying, "Have you forgotten that Moses was a failure the first eighty years of his life? And that when he tried to deliver his people, instead of becoming to them a missionary, as he thought God had appointed him, he became a murderer and had to flee. Have you forgotten about Moses? He was a failure when he did not act by faith." #
As Ray C. Stedman in his commentary notes:
'When these men could not answer Stephen, When you cannot out-argue an individual, you usually try to out-shout him. When he still won't be silenced you have to try yet other tactics, as these did. It is interesting to me that they put Moses first here, making him more important than God. They stirred up the people and the elders and the scribes, and they seized Stephen and brought him before the council.' ##
Roams 7:47-50 AMP
47 But it was Solomon who built a house for Him.
48 However, the Most High does not dwell in houses and temples made with hands; as the prophet says,
49 Heaven
is
My throne, and earth the footstool for My feet. What
kind of
house can you build for Me, says the Lord, or what is the place in which I can rest?
50 Was it not My hand that made all these things?
Ray Stedman comments on this portion, where Stephen explains to his angry crowd, that God does not dwell in tents or temples made by man or human hands, but in the hearts of believers who will accept Him and follow Him:
'His argument is that God himself, through the prophet Isaiah, had predicted that the temple would not always be an adequate place to worship God.God is the One who made all things, who makes the material from which a building is made, and who makes the men who put that building together. And so he successfully answers this charge. It is an important point he makes. I have always been disturbed by the widespread teaching that a building can be called the house of God'###
The crowd covered their ears (c 7:57) which shows that they were hearing the truth and the Holy Spirit was busy convicting them, but they chose not to repent or receive the truth of the gospel.
Stephen's prayer before his death (c 7:40) is reminiscent of that of Jesus at His crucifixion. It is interesting to note that just like Jesus, he also forgave those who killed him:
Luke 23:34 NIV
4 Jesus said, "Father, forgive them, for they do not know what they are doing." And they divided up his clothes by casting lots.
Jesus warned that persecution, for the Word's sake, will come. Stephen experienced it first hand, the first martyr for the gospel:
John 16:2 NIV
2 They will put you out of the synagogue; in fact, the time is coming when anyone who kills you will think they are offering a service to God.
Illustration:
Closing:
The result of Stephens' death by the hand of Paul (Saul) was that the gospel was spread throughout the world. Was Paul at all affected by the death of Stephen at his very own hands? I am very sure he was convicted even though he kept on persecuting the church of Jesus. Standing and watching someone die with total peace and a smile, like Stephen did, must have baffled Paul to no end. He could not explain this strange phenomenon. Stephen's death caused the Christians to be driven out of Jerusalem and they preached the gospel wherever they went, causing revival.
Not everyone has been called to be a martyr for the gospel, but we have all been called, like Stephen to preach the good news of the gospel, wherever we go in this world. For many this may be your neighbor, family or even another country. The question that Jesus is asking of each of His disciples today is this: 'Are you willing to die for me and the gospel, like I died for you?'
What is your commitment to the gospel and to Jesus?
Amen (shortened due to space)
Let's pray
Sources/bibliography:
* This article is based on a talk given by Eddie Arthur at Above Bar Church, Southampton, on Sunday 26th November 2006. http://www.facingthechallenge.org/acts6.php
** This article is based on a talk given by Eddie Arthur at Above Bar Church, Southampton, on Sunday 26th November 2006. http://www.facingthechallenge.org/acts6.php
# Ray Stedman Expository Studies on Acts 6 & 7 www.studylight.org/ray-stedman
## Ray Stedman Expository Studies on Acts 6 & 7 www.studylight.org/ray-stedman
### Ray Stedman Expository Studies on Acts 6 & 7 www.studylight.org/ray-stedman
*** SamE:10 Life principles from Stephen http://same.wordpress.com/2007/06/25-10-life-principles-from-stephen
**** Ray Stedman Expository Studies on Acts 6 & 7 www.studylight.org/ray-stedman