A ROSE IS A ROSE IS A ROSE
by Charles Robey
(Trussville AL)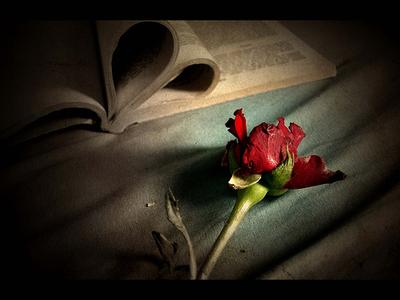 Song of Solomon 2:1
Is your Christianity a rose or a thorn? In the poem "Sacred Emily", the phrase "a rose is a rose is a rose" is often interpreted as meaning "things are what they are", a statement of the law of identity


Yes, in the Christian world things are certainly what they are. Especially, with respect to the true Christian church. You can dress up a name. You can advertise the name. Why, you may even occasionally back up the name. However, if the name doesn't prove out, by living up to its advertised standards, then the rosy "Christian Church" becomes a "Thorn In The Flesh", to its membership and visitors alike. Not to mention the vast number of unbelievers out there who are watching us Christians and are hurting for the true gospel.

I can't help but twinge, each time I look over the church bulletin advertisements in my local news paper. Why, you would think some of them to be anything but a church. Advertisements such as a fund raising food festival, a seminar with a well know motivational speaker, etc. Oh yes, the "old time religion" Bible believing, statements are still around, but these fundamental statements seem to be getting few and far between.

Is this trend, of falling away from the true scriptures, just a sign of the times? (2 Thess 2:2-3) (2 Peter 3:3-4) (2 Timothy 3:1-13)

I've often wondered "which is the true church?" After all, I understand in America alone there are over 15,000 different denominations, sects and groups. ( according to the Encyclopedia of American Religions)

If this be the case, how may we distinguish the difference, between a church standing for the true gospel and one that is not?

That's very simple. If a church doesn't measure up to God's word, the Bible, the church is not true. ( Jude 3) (1 Timothy 6:12-14) (Romans 10:9) (Romans 10:10-13) (Acts 17:11)

We hear a lot day about churches believing the "full gospel". What is meant by this?. The Apostle Paul gives a very good summation of the 'full gospel" in (1 Cor 15:3-4).

Mr. George Whitfield gave a truthful statement, concerning Christians.
"Father Abraham, who do you have in heaven? Any Episcopalians up there?"
"No. No Episcopalians."
"Do you have any Presbyterians up there?"
"No Presbyterians."
"Do you have any Independents?"
"No, we do not have any of those.
"Have any Methodists up there?"
"No, no, no."
"Well who do you have up there then?"
"We do not know those names up here. All who are here are Christians, believers in Christ, men and women who have been cleansed by the blood of the Lamb."

"Oh, is that so? Is that the case? Then God help us. God help us to forget all party names and to be Christians in deed and truth."

Yes, the true church is simply a called out body of believers. Those individuals whom have been saved and redeemed by the living God, based upon the sacrifice of the Jesus Christ, on Calvary's cross. Just like Mr. Whitfield so gracelessly recited in
his great restitution, the church is not by merely membership in a denomination, being baptized, or having been dedicated as an infant. It is not received by a ritual, or by a ceremony, or by natural birth. It is received by faith, in God's free grace (Rom. 5:1) (Ephesians 2:8-9).
True believers may even be invisible to the world, as they quietly go about serving the Lord day by day. On the other hand, the visible church may be made up of those who claim to be believers, by an outward showing. You see, belonging to a church guarantees nothing. Being a member of the Body of Christ, guarantees salvation. (Romans 5:1) (Acts 4:12)
I realize Christians may still fail, as they struggle in walking down the Christian road. (1 John 1:7-9). However, their sins have all been paid for on the sacrificial cross. (1 Peter 2:24). And regardless of the circumstances, Christians need not maintain their salvation by their deeds (Gal. 3:1-3). Christians are safe at rest in Christ (Matt. 11:28). They have been made clean by the blood of Jesus (1 John 1:7) and have the promise of eternal life (John 10:28).
Now, how do you feel, about the Christian Church being a rose? If you are still not sure, just take a look at the early church and how it got started.
This new church had several things going for it:
---- When they received the Word, they were then baptized.
---- The continued devoting themselves to the Apostles teaching.
-----They continued in fellowship and the breaking of bread.
-----They were all together and had all things in common. They shared their property and possessions with those in need.
----- And day by day they continued with one mind in the temple (church).
-----They were taking their meals together with gladness and sincerity of heart.
-----They were praising God and having favor with all men.
(Acts 2: 41-47)
And guess what, the lord added to their number day by day those who were being saved. (Acts 2:47)
Yes, the early church was surely "'A Rose- Is A Rose- Is A Rose", would you not say. Now, how does your church measure up? Are you satisfied with your church's teachings and doctrines? If not shake the dust from your shoes and don't look back. (Matt 10:14)
However, you must have a good scriptural reason to leave a church, Ask anyone you know who has left a church why they have left and you will probably get a metered number of reasons, such as, it's full of hypocrites, those in charge have abused their power or used their power wrongfully.
Or, all the church cares more about is money. However, rarely will you hear that the church is not involved in the "Great Commission". (Matt 28:19-20 ) Or, the church is not preaching " the full gospel", (1 Cor 15: 3-4) simply because those who have left are probably not involved, as they should be, spiritually.
So, go find that "Rosy" church and go to work for the Lord. (1 Cor 15:56-58)