A Sacrificial Faith Part 2
by John Lowe
(Laurens SC, USA)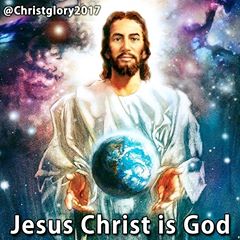 Simon may have hesitated to answer the question fearing that he would be trapped. Yet there was only one correct answer and even Simon could see it as he reveals in verse forty-three. He said, "I suppose the one whom he forgave more." Certainly, the one that was forgiven ten times as much would have the greater gratitude. The higher the debt the more the forgiveness cost the creditor.

Some people that we would not touch with a ten-foot pole, if they truly met Christ, would put us to shame in their displays of love and devotion to Jesus. Such people love much because they have been forgiven much.

2. Just Like The Characters In The Story, We Can Never Repay The Debt. (v. 43)

The good news is that forgiveness is available to everyone. But forgiveness is not free; forgiveness always cost something. For the lender, it cost 550 denarii to forgive those that were indebted to him. Forgiveness always cost something. When God said, "I will forgive you," it cost the life of his only son Jesus on the cross of Calvary. The sin debt had to be paid. Jesus paid the debt so that you wouldn't have to.

The conclusion is clear; Simon as a "high class" sinner had the same problem as the "low class" prostitute; it is only a matter of degrees. The woman owed the greater debt but they both owed a debt that they could not pay. Sometimes it is harder for those who have been saved young in life, which have grown up in the church, and saved from a life of abundant sin to realize the magnitude of what Christ has done for us. Jesus' reply in verse forty-three, "You have rightly judged" suggest that Simon is beginning to see the spiritual implications.

3. Those Who Come To Jesus He Will Not Turn Away (vv. 44-46)

Jesus now does something interesting; he shifts his position so that he faces the woman, giving her his attention as he continues to talk to Simon, the proud Pharisee. In verse forty-four we are told, "Then He turned to the woman and said to Simon." All through the meal, Jesus' back was to the woman, who was anointing and kissing his feet. He was at the same time, facing his host, Simon.

Now that Simon's rejection of Jesus has been revealed, in contrast to the repentance and worship of the woman, Jesus now turns his back on his host and faces the woman even though he is still addressing Simon. Simon had turned his back on this woman because of who she was and now Jesus uses her as an example to show Simon who he really was. Jesus is by his very body language showing his acceptance of this woman.

Jesus says to Simon, "Do you see this woman? I entered your house; you gave Me no water for My feet, but she has washed My feet with her tears and wiped them with the hair of her head. (45) You gave Me no kiss, but this woman has not ceased to kiss My feet since the time I came in. (46) You did not anoint My head with oil, but this woman has anointed My feet with fragrant oil." Jesus tells Simon that this woman has done for Him what he had refused to do. He had purposefully omitted the common courtesies accorded to any honored guest. Jesus chose to overlook Simon's intended insult because his purpose for being there was not to judge manners but to forgive sin. What the woman does for Jesus though was not mere social niceties; they were acts of repentance and worship.

She came to Jesus in faith expecting him to forgive her and she was not disappointed. As she wept in repentance, I believe she could sense the Lord's forgiveness. The greater her relief from sin, the more abundantly and extravagant her expression of adoration and worship became. We are never happier than when we feel forgiven, free of debt, free of guilt, free of shame.

4. Those Who Come To Jesus In Repentance And Faith Will Be Forgiven (vv. 47-50)

Jesus tells Simon in verse forty-seven, "Therefore I say to you, her sins, which are many, are forgiven, for she loved much. But to whom little is forgiven, the same loves little." Some have wrongly concluded on the basis of this verse that the woman had earned her salvation or forgiveness by her great act of love.
To love because you are forgiven is a natural response to such an undeserved action. To be forgiven because you have expressed love is works. The Jerusalem Bible brings out the meaning of Jesus' words, "For this reason, I tell you that her sins, her many sins, must have been forgiven, or she would not have shown such great love."

Then Jesus in verse forty-eight spoke the words that she had been searching for, and waiting to hear, all of her life; "Your sins are forgiven." In so doing he openly declared that all of her past sins were forgiven. The truly exciting part is that what was true then is still true today. Jesus forgives all those who come to him in faith and repentance.

Those that heard the statement "your sins are forgiven" were amazed. The reaction of the guests in verse forty-nine is that they began to say to themselves, "Who is this who even forgives sins?" They had rightful concluded that only God can forgive sins. They realized that Jesus was making a claim that no man could rightfully make, that is, unless He is God. Jesus will make it crystal clear in verse fifty, what has brought about her salvation when he said, "Your faith has saved you. Go in peace." Jesus distinctly says that it is her faith that has saved her.

What was it that the woman believed by faith? What was the substance of her faith? What did the woman believe that saved her? The answer is strongly implied in the text: THE WOMAN BELIEVED THAT IF SHE CAME TO JESUS AS A REPENTANT SINNER, THAT JESUS WOULD NOT SEND HER AWAY, HE COULD AND WOULD SAVE HER. That's what she believed and she was right. But the question remains, "What about you?


Conclusion

Do you want to come to Jesus for forgiveness or restoration or strength? Listen to what Jesus said in Matthew 11:28-29; "Come to me, all you who are weary and burdened, and I will give you rest. (29) Take my yoke upon you and learn from me, for I am gentle and humble in heart, and you will find rest for your souls." This is one of my favorite accounts from Jesus' life.But there is a parallel illustration from the not so distant past that would be good to end with.

A mother once approached Napoleon seeking a pardon for her son. The emperor replied that the young man had committed the same crime twice and justice demanded death. "But I don't ask for justice," the mother explained, "I plead for mercy." "But your son does not deserve mercy," Napoleon replied. "Sir," the woman cried, "it would not be mercy if he deserved it, and mercy is all that I ask for." "Well then," the emperor said, "I will have mercy." And he spared the woman's son.

Amen.