A Warning to Believers: Part 3 of 3
by John Lowe
(Laurens, SC)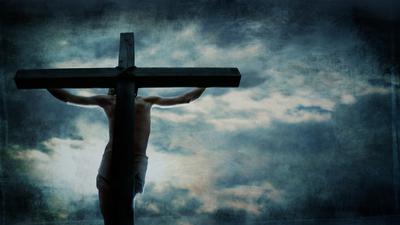 So, allow me to add one more concern, "Let no man sway your conscience so as to lead you astray." I hope that I have your trust and love, but never believe anything just because I said it. And, unless I can confirm it from the Word of God, forget it. If it is not according to the teachings of the Lord Jesus, I beg you not to follow me. Follow me, or any man, only as far as we follow Christ. I pray that it's God's truth, God's Word, and the Holy Spirit's witness to that Word that you are seeking after.

I pray that you will never stop seeking God's will, because if you do your faith will only be based on the wisdom of men. And, the sad thing about this is that when the man who helped you to believe is gone, perhaps your faith will be gone too; when you need its comforting power the most. No; let no man domineer over you, but instead, press on in the Christian race, looking unto Jesus, and looking unto Jesus only. But now, I believe there is a third meaning that belongs to our text; "Let no man beguile you of your reward." It may mean this:⸻

DON'T LET ANY MAN ROB YOU OF THE PRESENT-DAY REWARD WHICH YOU HAVE AS A CHRISTIAN.

Don't let anyone deprive you of the comfort you have right now, because of your faith. Folks, you and I, if we are believers in Christ, are at this moment completely pardoned. There is no sin against us in God's book. We are wholly and completely justified to our Heavenly Father. The righteousness of Jesus Christ covers us from head to foot, and we stand before God as if we had never sinned.

Now, let no man rob you of this reward. Don't be tempted by anything that could cause you to doubt the completeness you have in Christ. Don't let any man, yourself included, beguile you. Even though your conscience should scold you, and you might have many serious reasons for doubt, if you believe in Jesus, stand on your faith. There is, therefore, no blame for me, since I am in Christ Jesus. He that believeth on him is not condemned. I have believed, and I am not condemned, neither will he permit condemnation to be spoken against me, because Christ has borne my sin for me, and I am justified in him." Let no man beguile you of the reward of feeling that you are complete in Christ.

Furthermore, you who have believed in Jesus Christ are safe in the hands of Christ. Because he lives, you will also live. Who shall separate us from the love of God which is in Christ Jesus our Lord? Jesus said, "I give unto my sheep eternal life, and they shall never perish, neither shall any pluck them out of my hand."

Now there are some who will tell you that you are not safe and sound with Christ, and that it is dangerous for you to believe that you are. Let no man beguile you of this reward. You are saved. If you believe on Him, He will hang on to you, and you can say along with me, "Now unto him that is able to keep us from falling, and to present us faultless before His presence with exceeding great joy, unto him be glory." Hold on to that blessed truth that if you are in Jesus, then you are safe in His hands.

There is a third blessed truth; that not only are you pardoned and safe in Christ, but you are accepted at this moment, in the Beloved. Your acceptance with God does not rest upon anything good about you, or anything good you have done. You are accepted because you are in Christ, that is, you are accepted for Christ's sake. Now sometimes you will get robbed of this reward if you listen to the voice which says, "Why, there is still sin in your life; your prayers are lacking; your actions are tainted." Yes, that's true, but don't let any man beguile you of this conviction that, even though you are a sinner, you are still accepted in Christ Jesus. It's my prayer that you feel this way. So, don't let any man beguile you of your reward as long as you live.