A Witness to the World: Part 2 of 2
by John Lowe
(Laurens, SC)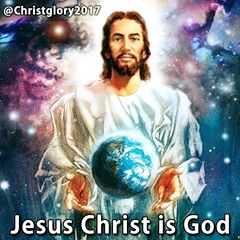 The verse tells us to "Walk in wisdom towards those who are without." That means to be careful, in all your conversations with them, so that you don't hurt them in any way, and you must be careful not to take on any of their ways, for as the Bible says, "Evil communications corrupt good manners." And don't do anything to add to their prejudices against religion, or to give them a reason to dislike you. Do any good you can for them, and then at the proper time give them your testimony.

As we walk in the world we must ensure that our walk is consistent with our talk, for our witness to the world involves out talk to the world. Let me point out three things about our talk to the world. First, just as our conduct is marked by grace so should our speech be marked by grace. By grace, I mean kindness, goodwill, and tact. This is the kind of talk that witnesses for Christ—talk that is kind, courteous, tactful, not loud, course, or rude. The verse says, "Let your speech be always with grace." Christ, our example, was full of grace and truth (Jn 1:14). Christians are to be gracious, pleasant, attractive, charming, and courteous. They are to have an air of liveliness, and they should be known as people of decency and wholesomeness.

And our talk should be seasoned with salt; not dull, not flat, and not tasteless. That is the second point I want to make about the Christian's talk; our talk should be well seasoned. This kind of talk has the ring of reality about it. Many years ago a Hindu woman was converted and subsequently suffered much persecution from her husband. When the missionary asked her what she did when her husband became angry with her, she replied that she cooked his food better. When he complained she swept the floor cleaner. When he spoke unkindly she answered him mildly. She tried to show him that when she became a Christian she became a better wife and mother. There must be an air of humility in your talk and at the same time, it should be seasoned with salt. Grace is the salt which seasons our conversations, makes it salty, and keeps it from becoming inappropriate for a child of God. We are to extend grace to others, because God was gracious toward us when He saved us.

In an English church some years ago, the pastor was overcome by the sight at his altar. An ex-convict was kneeling beside a judge who sat on the bench of England's highest court. In a strange twist of providence, this judge had been the one who handed down a seven-year prison sentence to the man now kneeling at his side. In a conversation after the service, the judge asked the pastor if he had noticed who was praying next to him. The pastor acknowledged this remarkable sight. The judge then stated, "What a miracle of grace!" The pastor agreed and made reference to the criminal's conversion. "But I was not referring to him, I was thinking of myself," noted the judge. He went on to explain, "That man knew how much he needed Christ to save him from his sins. But look at me. I was taught from childhood to live as a gentleman, to keep my word, to say my prayers, to go to church. I went through Oxford, took my degrees, was called to the bar, and eventually became a judge. Pastor, nothing but the grace of God could have caused me to admit that I was a sinner on a level with that convict. It took much more grace to forgive me for my pride and self-righteousness, to get me to admit that I was no better in the eyes of God than the convict whom I sent to prison." Grace is necessary for all sinners to find forgiveness, regardless of how they, or the world, picture their deeds.

Thirdly, our talk should be directed to individuals. As we "answer" everyone we can be sure that we will talk to individuals. Stock answers and memorized replies won't suffice. We should meet each occasion with answers tailored to the person with whom we are talking. The verse said, "That you know how to answer every man." One answer may be right for one man, and not for another (Prov. 26:4, 5). We have need of a great deal of wisdom and grace to give proper answers to every man, particularly in answering the questions and objections of those who are against our religion. Giving the reasons for our faith, and showing the unreasonableness of their prejudices against what we believe is the best way to convince an unbeliever.

Peter said, "Be ready always to give an answer to every man who asketh you a reason of the hope that is in you, with meekness and fear" ( 1 Pt. 3:15). Personal witnessing is scary work for most of us. We would like to think that preachers who really stay involved in soul winning are unaffected by fear. Therefore, we rationalize that our fear frees us from any responsibility for witnessing. But consider the following about personal evangelism.

Luis Palau is an internationally known evangelist who said, "When it comes to witnessing to your neighbor, even an evangelist has problems." Leighton Ford, also a world-renowned evangelist, admitted, "I have preached to crowds of sixty thousand people and yet I still get nervous in speaking to an individual about Christ." You're not alone if you find personal evangelism frightening, so let there be strength in numbers and join the ranks of those who wrestle with their fears because they believe salvation is worth the fight.

Conclusion
Paul's instructions to the Colossians are important to us today. We have in this letter a challenge to us to take the initiative in witnessing for Christ. Will we accept the challenge? Will you accept the challenge?