AMERICA'S STIRRED HEART
by CHARLES ROBEY
(MOODY, AL USA)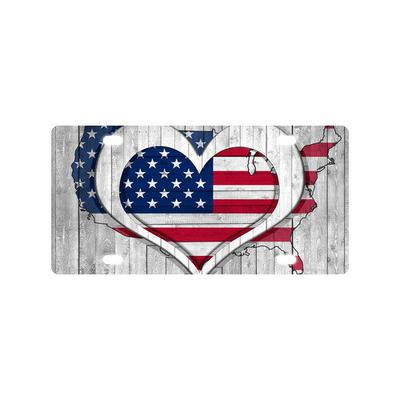 PROLOGUE

"It's only when your heart is stirred that you know what's in it," Andy Stanley

I don't know about you, beloved, but my heart has really been stirred to no end during the last few months. This unusual and sometimes unbelievable stirring of the heart has caused the drug industry stocks to peak, I'm sure.

What has happened to America's great, free republic, once called "the land of the free and home of the brave"? Apparently, America seems to be on a slippery downward slope which has never happened before in my lifetime. Where she will land is anybody's guess.

It's kind of like good old Ben Franklin was alleged to have said. The deliberations of the Constitutional Convention of 1787 were held in strict secrecy. Consequently, anxious citizens gathered outside Independence Hall when the proceedings ended in order to learn what had been produced behind closed doors. The answer was provided immediately. Mrs. Powell of Philadelphia asked Benjamin Franklin, "Well, Doctor, what have we got, a republic or a monarchy?" With no hesitation whatsoever, Franklin responded, "A republic, if you can keep it."

What course will America be continuing? Will America's land of the free and home of the brave see better days? What do you think? What's your answer? What's your solution?

Having said this, I trust you will like this modern-day fictional parable, an earthly story with its heavenly meaning, entitled "Destructing the Undestroyable."

Psalm 2:1-5 "Why do the heathen rage, and the people imagine a vain thing? The kings of the earth set themselves, and the rulers take counsel together, against the LORD, and against His anointed, saying, Let us break their bands asunder, and cast away their cords from us. He that sitteth in the heavens shall laugh: the LORD shall have them in derision. Then shall He speak unto them in His wrath, and vex them in His sore displeasure."

I was in my man cave, my night time snack of homemade chocolate chip cookies and sweet tea by my side, enjoying the consideration of another relaxing weekend away from the hustle and bustle of my Bible college and the taxing challenges of those would-be preacher boys, when I had a dream. It captivated me by surprise, this dream of all dreams.

How unlikely this happened to me, of all people, a well-seasoned Bible professor. The Bible was presently all I knew and all I wanted to know, No caviar or political interest for me. I had always left that involvement up to the civic leaderships realizing, of course, this is not necessarily an individual's Scriptural responsibility. (Romans 13:1-7) (I Peter 2:13-15)

So, why am here in this God-forbidden ghost town? I've had my share of mixed-up semiserious dreams before, but this one assuredly takes the cake.

Looking around at its leftover remnants, signs were everywhere showing it be a once thriving metropolitan city. But how long did it take to tear down this once-great urban center?

Oh well, I'm here, for whatever reason in this dream. I might as well check out its devastating sights. I must be careful. Although there were no vehicles in sight, the traffic lights won't be of help, they are all turned off.

First off, being a man of the cloth, I couldn't help but notice that all the churches were closed. They bore evidence of past closings, as the structures were mostly beyond repair.

The city hall was easy to recognize, fixed in the town square, but it was really no help, for it was all boarded up tight.

Next came the local police department. It too, was closed, with the warning sign lying on the ground half torn to pieces. And the fire department next door was in about the same shape. The open door revealed half of the trucks with flat tires.

Then there was the city public library with its collection of books and documentation records scattered all over the yard. Lying crumpled in the yard were the end results of a past civil insurrection of sorts. The many damaged signs revealed X-rated political slogans, some of which bore smeared blood, evidence of hostile action,

As I moved on I saw an occasional left-over association of destruction, such as burned-out emergency vehicles and passenger cars, along with ashes of burned American flags, Bibles, and church hymn books. Many retail facilities were also boarded up or partially demolished.

Here's the city's Mercy hospital, I just know I'll find help. Not so, it was closed up tight, its emergency entrance covered over with cobwebs.

If I can just find a local newsstand, I know the newspaper will shed some light on all this mayhem. Oh well, not only were the stands partially empty, but what papers were still inside were old and faded. The lead story featured last year's presidential election, questioning the validity of the vote count. Here too was no surprise. Could this dated newspaper give a possible hint as to what happened here, a year or so from the last election. If so, will the calamity spread elsewhere?

Well, you guessed it. My dream had suddenly ended with a well-placed hint of the future. I found myself back in my man cave, in my lounge chair, my bedtime snack still untouched.

It was surely a most unusual dream of dreams. Could this be a divinely-given message or hint of things to come? (II Timothy 3:1-9-13) (II Timothy 4:3-4) Only time will tell, I presume. God's word is always right, always given for our instructions, (II Timothy 3:16-17) Yes, God does work in mysterious ways, his wonders to perform. End of dream, beginning of service. Amen!

EPILOGUE

I trust you enjoyed my tidbit of personal musing. Oftentimes, life does get into the fast lane. It's kind of like my seasoned church friend often says, "I'm ready for some of that Old Testament justice." Also, as my former pastor would often say, "I know about the sweet by and by. But what about the nasty now and now?"

The bottom line here: We're not only in a spiritual war (Ephesians 6:12), but a war for the very soul of our nation. If the rule of law is abandoned, we don't have a nation. We Christians must stand our ground and be heard for our Biblical principles.

As much as we can, we all have different places we can fight from; the home, the work place, the shopping mall, our next-door neighbor, and oh yes, our church. When is the last time you attended a city council meeting, sent an editorial to the local newspaper, ran for a local office, joined a neighborhood association? Yes, Satan is alive and well, and so must we be.

Don't forget to please pray for America. In our finite minds, we don't rightly know what America's future holds. But we know Who holds the future. You see, I've read the back of the book (Bible) and guess what, we win! Amen!

My parting prayer.

Father God, I'm so unsettled within my spirit, my soul trembles within me. I know You are still our all-powerful, all-knowing Redeemer. I know You still place the just and unjust in authority according to Your perfect will. (Daniel 2:21). I know You reward good and punish evil (Genesis 12:3) with respect to Your people Israel. And I know from personal ongoing experience, that You love and protect Your own. (John 3:16) Thank You for Jesus and Your Holy Spirit to lead me and guide me into all truth, In Jesus' name I pray. Amen!