AND GOD SAID- PART 1- THOU SHALL NOT KILL
by CharlesRobey
(Trussville, AL USA)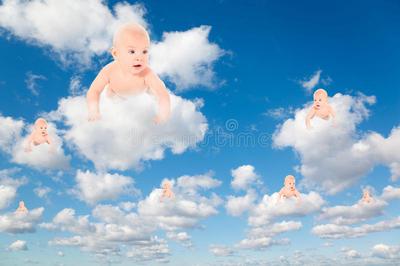 "God will repay each person according to what they have done. To those who by persistence in doing good seek glory, honor, and immortality, He will give eternal life. But for those who are self-seeking and who reject the truth and follow evil, there will be wrath and anger." (Romans 2:6-8)

I had just finished dinner and had settled in my favorite recliner to watch the nightly news, second cup of coffee in hand, when it happened. Wow, it's surely getting harder to live at the foot of the cross these days! (Philippians 1:21) It's especially hard when such controversial subjects as abortion and same sex marriage are able to scoop the nightly news headings. What has happened to the "G" rated family TV programming? Will we have to send our boys to bed this early?

All I can say at this point and time is that our nation's social trends apparently are surely disrespectful of the ordinances of God Almighty. Have the news editors and publishers not read the Ten Commandments. (Exodus 20:1-17)

And since I've raised the issue, I might as well continue my sermon. Why doesn't the national news media follow through and tell the rest of the story? Tell of how our loving God has made special provisions for all those aborted living babies, and how God condemns the alternative life styles. Well, like the Bible proclaims, that's where the church and we Christians come into play.

At least my conscience is clear. I can now resort to my nightly warm milk, cover up in bed, and sleep tight, not having to dream about this world's ungodly life styles.

What happened next is rather puzzling. All of a sudden I was suddenly suspended in outer space, surrounded by pure white clouds, hovering over hills and valleys.

And coming in and out of the clouds were souls, too many to number. There must have been millions of them. What was unique about the souls is that they were all babies. However, they all appeared to be fully mature in their limited physical development. They talked intelligently, they maneuvered well, and interacted with each other. They really had all the traits of a grown up, but they were still baby bodies. This scenario was so real that it actually scared me.

Strangely, as these babies started moving around, they appeared to be praying in groups. As I got closer to these groups I heard them praying. They were all praying the same prayer, praying for their Mothers down on earth. "Don't cry Mommie, I'm OK." How sad this was, but yet how excited I was to see this display of concern. Suddenly there appeared what seemed like an angel carrying a large sign which read,

"The King will answer and say to them, 'Truly I say to you, to the extent that you did it to one of these brothers of Mine, even the least of them, you did it to Me." (Matthew 25:40)

Suddenly, in the twinkle of an eye, I was carried away in the clouds by a strong puff of wind.

Then, as if my journey was over, I was swiftly carried through the clouds, but as I passed through, I suddenly saw a large choir of angels singing the following song over and over again.

"Grace to you and peace from Him who is and who was and who is to come." (Revelation 1:4)
Unexpectedly, I woke up. My bed clothing appeared to be wet from sweat. As if by divine direction, I was directed from my bed and over to where my Bible was lying on a table. As I came closer, the Bible was magically open to two passages (Hebrews 12:2) (Matthew 6:10) that seemed to be fixed together.

Immediately, the tears started flowing uncontrollably as I fell to my knees in prayer. I couldn't get those little grown-up babies off my mind. Nor could I stop seeing that kind old preacher and his wedding chapel.

My prayer to God that night wasn't "God give me what I want" or, "Please make my life on this earth better." It was, "Lord what do You want? How can I serve You? What do You want me to do for You and Your kingdom today?" Suddenly, I realized what those two passages meant. You see, when we treasure Heaven, we're one step closer to the One who makes it heavenly.

As we give ourselves to God, He has a way of helping us understand that the story He started long ago in our lives will end well, come what may. (Philippians 1:6)

Well, I got the message. I will no longer take on a complacent attitude with respect to God's divine commandments. No longer will I sit idle while the whole world slips further and further into the darkness of evil. (Ephesians 6:12) I cannot remain silent anymore. What about you, beloved?

Author's Postscript- Certain excerpts taken from (uch.org)
In retrospect, do you ever dream? Or better still, do you ever experience visions? In other words, a dream is but a dream, often times originating from our mixed up scrambled up subconscious. Whereas a vision can be more satisfactory, suitable, pleasant, effective, or of higher quality, etc.

What about dreams today? Does God speak to people through dreams? It's true that God spoke through dreams to some people in the past, but even then, it was a rare occurrence. Conversely, (Hebrews 1:1-2) indicates that the principal way in which God communicates with people today is through Christ via His written Word.

Joel did prophesy of a future time, before Jesus Christ's return, when there would be heavenly signs and "your old men shall dream dreams, your young men shall see visions" (Joel 2:28-31). The apostle Peter used this prophecy to help explain the special miracles that accompanied the giving of God's Spirit on the Day of Pentecost (Acts 2:15-17) But it is clear from the New Testament example that Christians are to seek God's Word from the inspired Scriptures and sound biblical teaching, not private interpretations (2 Timothy 3:16-17) ( 2 Peter 1:20-21)

Often times our dreams may be warnings of comfort, protection, or caution for our lives. The list is endless, God always tells you exactly what he means. There is no confusion about what he is trying to reveal to us. Thus this related blog.

So don't be afraid, my beloved friend. Simply come to God, asking Him to reveal His divine will. (Psalm 27:8) Ask Him to reveal and interrupt His will for each and every dream you may
have. Just continue to seek Him, by leading a life of holiness. By seeking God in all areas of our life.