AND IT HAD TO SAY HOLY BIBLE
by CharlesRobey
(Trussville, AL USA)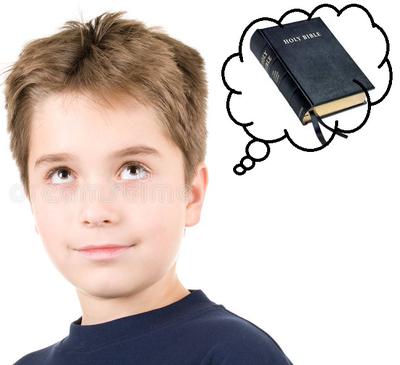 "Your word is a lamp to guide my feet and a light for my path. I've promised it once, and I'll promise it again: I will obey Your righteous regulations." (Psalm 119:105-106)

What a day it has been! This teaching profession just seems to get harder by the day. I wonder if the public schools are as challenging as our Christian institutions? It's not the secular subjects as much as the biblical courses. Maybe I need to devote more time to my religious research, more time with those biblical commentaries.

Oh well, I'll worry about that agenda next week. The weekend is at hand, and I have that big fishing tournament coming up Sunday afternoon that I just can't miss. For now, I just need my rest, as I'm plum tuckered out. I'll just sit down a spell and put some good relaxing music on the CD stereo.

I must have dozed off for the next thing I realized, I was again thrown into one of my weird dream worlds. Suddenly I was aware of a strange sounding voice, apparently coming from my office. I went into my office, where I found this strange looking Bible character sitting at my desk. He appeared to be writing some sort of inscription on a scroll, using an old quill pen. And lying beside him, on the floor of my office, was a large bag containing many more scrolls.

"Who are you and what do you want?" I immediately asked.

Not saying a word, he merely rose from my desk and asked to see my Bible.

"Now where on earth is that Bible?" I muttered under my breath.

After some thought, I was able to retrieve my Bible from underneath all my collected magazines. Wiping off the dust, I handed it over to him. Immediately, he opened my Bible and commenced reading from (II Timothy 3:16-17) and (II Peter 1:20-21).

He then closed my Bible and looking straight into my eyes, he began to ask such questions as, "Who wrote the Bible? Where did the writers get the information to write? And is this information true?"

Reaching back into my Bible memory bank, I must have answered correctly, as he then moved on to my past life, growing up in my family's religious atmosphere, by recalling a number of my childhood experiences. How he knew about my previous life was beyond me.

"Do you remember when as a child you received that spanking from Mom, for placing some magazines on top of the family Bible?" he asked.

"I sure do, what a whopper," I said.

And do you remember when as a small lad you asked for your first personal Bible?" he continued.

"Yes I do, this Bible was very special to me, for I had stipulated that the Bible be black leather and have the inscription of "Holy Bible" on the front cover," I answered.

"And if you will allow me a bit of humor, do you remember when your new young pastor came calling. What happened then, that caused you to be taken to the woodshed altar?" he smiled as he asked.

"How can I forget that memory?" I responded. "This new young pastor came to visit and I wanted to make a good impression. So just before he left, he asked if he could read some Scripture from our favorite family Bible.

Responding quickly, Mom asked if I would go fetch that book she loved to read so well. Not knowing any better, I promptly went into the other room and brought back the Sears and Roebuck mail-order catalog. I'll never live down that particular trip to the old woodshed altar as long as I live. I couldn't sit down for a week. You see, my Mom was from that Old Time Religion generation. She really believed in woodshed repentance." I smiled as I finished up the details of that memorable scenario.

"This strange fellow didn't crack a smile or even move a head muscle after I told that rather humorous story. He simply stared me right in the eyes and shouted, "When was the last time you opened God's Word lad?"

Imagine him having the nerve to ask such a question of a renowned Bible teacher like myself! And why did he refer to me as a lad? Again, I was so put out, I just stared.

That's when he threw down his pen, rolled up the scroll he was working on, and began to preach. I could tell he was angry with me by the fire in his eyes.

"Lad," he called me again, "do you remember reading about the church of Laodicea in (Revelation 3:14-22) ?"

I turned around but before I could answer, this strange man had suddenly and mysteriously disappeared. I must have awoken simultaneously with his strange disappearance, but I just couldn't shake this dream. It had really made an indelible impression on my mind. "I must grab my Bible and refresh my spiritual history," I thought. So I began to read:

"'I know your works: you are neither cold nor hot. Would that you were either cold or hot! So, because you are lukewarm, and neither hot nor cold, I will spit you out of my mouth." (Revelation 3:15-16)

"Wow, that hit me hard, right between the eyes! Let me just surf the trusted internet, and see just how these verses relate to me."

And so I began to read. "The traditional view has been that the Laodiceans were being criticized for their neutrality or lack of zeal (hence "lukewarm"). One problem with this is that Christ's desire that they be either "cold or hot" implies that both extremes are positive. The traditional view saw "cold" as a negative, the idea apparently being that Jesus either wants the readers to be either zealous ("hot") for him or completely uncommitted ("cold"), but not middle-of-the-road. A middle-of-the-road stance was thought to pollute the pure representation of the faith and create misconceptions about the church and its ideals." ( taken from wikipedia.org)

"Wow, this did, in fact, hit home. You see, being a teacher of the scripture, I knew right off the bat what I needed to do. I needed to practice what I preached and so I did. Oh yes, I didn't take that Sunday fishing trip either.

Now, I just can't wait for my daily teaching assignment to start. And my enthusiasm immediately rubbed off on all my students. That alone was enough blessing for me. You see what makes a Bible teacher is not only the classroom demeanor but how the teacher lives day by day outside of the classroom.

And guess what? The very next time I entered my classroom to teach, my entire class erupted rather enthusiastically by breaking out unanimously in song.

The B I B L E
Yes that's the book for me
I stand alone on the word of God
The B I B L E

So who was this strange looking man in my dream? Well, it was simple. I'm not sure of his name, but I definitely caught his message. He had to be a messenger sent from God.

And why did he turn so quickly to this particular passage of Scripture? It was as if he had penned this original Scripture himself. He seemed to give that impression. Obviously, by some divine direction, he had apparently read my mind and knew just how to get his point across to this otherwise obstinate school Bible teacher. Thank God for that.

Author's Postscript

Please allow me to date myself. Being old as dirt and twice as gritty, I was fortunate to have participated in regular accredited Bible studies in high school. The Old Testament studies were identified as "Bible I", and the New Testament studies were identified as "Bible II." These classes even had required opening devotions, which were graded as part of the studies.

Nowadays, even in church, when the Scripture is read all I can hear is the click of those new-fangled electronic Bibles, unlike my original request for a hard copy "Holy Bible." O Lord, please bring back the good old days. Amen!