Announcement of the Birth of Jesus to a Virgin: Part 3 of 3 (series: Harmony of the Gospels)
by John Lowe
(Woodruff, S.C.)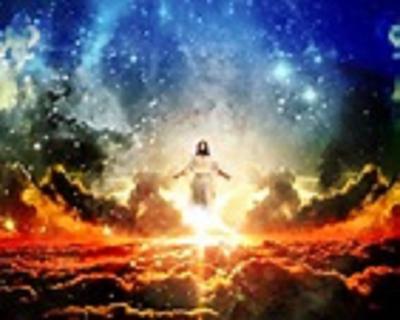 1 Article #4—Mary of Nazareth—An Honored Mother

No other human being was closer to Jesus Christ on earth than Mary, His mother. Each of the gospels and the book of Acts include her as a woman uniquely gifted to share her Son's earthly life. As a mother, she is one of us, but as the mother of our Lord, she is blessed above all women. Matthew introduced Mary of Nazareth as the betrothed wife of Joseph, "a just man" (1:19). When the angel Gabriel appeared to her with the birth announcement (Luke 1:26–28), Mary's response clearly revealed her keen understanding of the Scriptures and her ready willingness to obey God.

The awesome concept of yielding her virgin body to the Holy Spirit as His instrument was sure to be misunderstood, but Mary's spirit of total trust earned God's pleasure (Luke 1:38). Overwhelming as the news was, she submitted herself to the assignment with joy. Her song of praise (Luke 1:46–55) describes a perceptive heart of overflowing exaltation to her Lord. \
Intertwined with spiritual insight, however, were Mary's anxieties. When at age twelve Jesus failed to join the family as they returned from Jerusalem (Luke 2:41–50), when the wine at the wedding feast was insufficient (John 2:1–12), when she was concerned during his ministry (Mark 6:2, 3; Luke 8:19) or horrified at his crucifixion, her Son graciously responded to his mother's disquiet on each occasion. He tenderly placed her in the care of His beloved John before He died (John 19:25–27).
Mary and Joseph became the parents of other children. Mary probably experienced early widowhood, but she shines as a faithful wife and mother. When Mary appeared publicly, standing at the Cross (John 19:25) and praying after the Lord's ascension (Acts 1:12–14), she demonstrated her courage to the world. She was marked as "one of His," liable for persecution along with the disciples.

The unknown maiden from the despised Galilean town of Nazareth (see John 1:46) illuminates for all time the basic nature of womanhood: entrusting to the next generation the message of God's faithfulness, whether through the rearing of one's own child
or through the task of spiritual nurturing which might extend beyond the family circle. Not only was Mary God's sovereign choice to bear the Christ Child, but she was also a devoted and humble follower of her Messiah.
Taken from The Woman's Study Bible, Thomas Nelson Publishers
2
(Eph. 1:6) "To the praise of the glory of His grace, by which He made us accepted in the Beloved."
3
(Psalms 89:34-37) "My covenant I will not break, Nor alter the word that has gone out of My lips. Once I have sworn by My holiness; I will not lie to David: His seed shall endure forever, And his throne as the sun before Me; It shall be established forever like the moon, Even like the faithful witness in the sky."
5
Article #5—Why is the Virgin Birth So Important?
There is no doubt according to Scripture that Christ's birth was a virgin birth, totally without parallel either before or since. This is required for several reasons:
1. To fulfill Old Testament prophecy (Gen 3:15; Isa 7:14; Jer 31:22).
2. To avoid the Old Testament curse on the seed of Jeconiah (Jer 22:24–30), yet still be able to claim the Throne of David in the kingly line.
3. To be in accord with the theological implications of the inspiration of the Scriptures and Christ's sinless humanity. Through the miraculous virgin conception, Christ avoided receiving a sinful nature.
4. To avoid receiving a human father. Christ already had a Father, and it would be unsuitable to have a second one.
5. To avoid creating a new person, as is done in all normal conceptions. Mary's conception of Christ was to be the incarnation of an already existing person.
6
Nazareth lies high on a sharp slope in the Galilean hills. Its altitude is about 1,150 feet. From the summit above the village, one looks south across the extensive plain of Esdraelon, west of Mt. Carmel on the Mediterian coast, east to nearby Mt. Tabor, and north to snow-capped Mt. Hermon.
7
Mary and Elizabeth were first cousins; Jesus and John the Baptist were second cousins