Apollos Goes from Ephesus to Corinth Part 3 of 3
by John Lowe
(Woodruff, S.C.)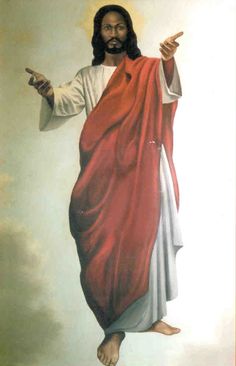 27 And when he was disposed to pass into Achaia, the brethren wrote, exhorting the disciples to receive him: who, when he was come, helped them much which had believed through grace:

"And when he was disposed ('of a mind', 'resolved') to pass into Achaia"—these references seem always to indicate Corinth (19:1). Apollos's work in Corinth is well documented by 1 Corinthian 1:12; 3:4-6, 22; 4:6. He planned to cross from Asia Minor (modern Turkey) to Corinth on the Greek mainland (19:1). Why he decided to go there is not stated. The Western text provides an explanation, greatly expanding verse 27 by saying that some Corinthian Christians who were sojourning in Ephesus invited him to minister in their native town. Aquila and Priscilla more likely aroused his interest in Corinth, however, for they surely shared with him their ministry with Paul in that city.

"The brethren wrote, exhorting the disciples to receive him" can mean either (1) the believers in Ephesus encouraged the move, or (2) the same believers wrote to the church in Achaia and encouraged them to "receive him" (v. 27). The idea of his going may have come from Priscilla and Aquila, thinking that Apollos' training and learning would attract the attention of a Corinthian audience.

The giving of letters of commendation to assist a believer from one place to find ready acceptance in another church was a lovely custom of the early church. It is a custom we could emulate today—not in any legalistic way, but in a loving, cooperative, informative way. The fact that Apollos could have been given such a letter by "the brethren" shows that some had already been saved at Ephesus. It would be surprising indeed if the joint labors of Aquila and Priscilla and Apollos, not to mention the testimony of visiting Christians from Corinth and other parts, had not produced some fruit.

"Who, when he was come," refers to Apollos. Armed with letters of recommendation he moved on to Corinth, where he was warmly received by the Christian community. In Corinth he wielded a remarkable influence, and his eloquence was warmly appreciated, as we learn from Paul's first epistle to the Corinthians.

Apollos "helped them much which had believed through grace;" or perhaps it was that he was able to help "by his (gift of) grace," that is, by the knowledge and eloquence given to him by God. Either meaning is possible from the Greek.

28 For he mightily convinced the Jews, and that publicly, shewing by the scriptures that Jesus was Christ.

At all events, the Corinthians found him to be a champion who was able to match the Jews in public debate in the synagogue. Apollos "met the opposing arguments in turn and brought them down to the ground." The idea is that he brought home moral blame to them. It isn't that he was able to convince them, but, by bringing them to the test of Scripture, at least showing that their objections to Jesus as the Messiah were unwarranted. And not only was Apollos a help to believers, he was also used to bring some pagans into the fold (1 Corinthians 3:58).

He made a great impact on the Jewish community in Corinth, by "shewing by the scriptures that Jesus was Christ." Much like Peter with the "Jews" of Jerusalem, he would have used the Old Testament to demonstrate that the Messiah must suffer and rise and that consequently, Jesus was the promised Messiah.

Evidently, Apollos returned to Ephesus. When Paul wrote 1 Corinthians, probably in the latter part of his Ephesian Ministry, Apollos was with him in Ephesus (1 Corinthians 16:12).The Holy Spirit is never without His instruments. The "Jews" had driven Paul out, so the Holy Spirit found in Apollos another messenger to bring the same proofs to them in a different way and with a different personality.

These verses give the impression that the church in Corinth had been under some pressure from the "Jews" since Paul's departure and that it was by his grasp of the "Scriptures" especially that Apollos was best able to help. But it was not long before he was back in Ephesus, and we find him in 1 Corinthians 16:129 refusing Paul's pressing request that he should revisit Corinth. The reason is not hard to find. In Corinth, the people had begun to compare him with Paul, often to Paul's disadvantage. Apollos' eloquence and Alexandrian culture may have seemed superior to the simplicity of Paul's preaching. Partisan feeling was aroused, and the two men who only wanted to be fellow workers (1 Corinthians 3:3-10) were represented as rivals (1 Corinthians 1:12; 3:4, 22; 4:610). Evidently, this was as painful for Apollos as it was for Paul.

This then, was the man Apollo, a man Paul came to appreciate greatly and of whom he always spoke with terms of respect and affection.


End Notes
1 Apollo (Apollos) is an intriguing figure. He has often been seen as a ringleader of Paul's opposition at Corinth, but Paul doesn't seem to have depicted him as such.
2 Many competent Bible commentators have concluded that he didn't know anything about Jesus.
3 (2 Samuel 22:22, NIV) "For I have kept the ways of the Lord; I am not guilty of turning from my God."
4 (Acts 2:17, NIV) "In the last days, God says, I will pour out my Spirit on all people. Your sons and daughters will prophesy, your young men will see visions, your old men will dream dreams."
5 (Acts 2.2, NIV) "Suddenly a sound like the blowing of a violent wind came from heaven and filled the whole house where they were sitting."
6 (Acts 19:5, NIV) "On hearing this, they were baptized in the name of the Lord Jesus."
7 (Acts 3:18, 21, NIV) "But this is how God fulfilled what he had foretold through all the prophets, saying that his Messiah would suffer . . . Heaven must receive him until the time comes for God to restore everything, as he promised long ago through his holy prophets."
8 (1 Corinthians 3:5, NASB) "What then is Apollos? And what is Paul? Servants through whom you believed, even as the Lord gave opportunity to each one."
9 (1 Corinthians 16:12, NASB) "But concerning Apollos our brother, I encouraged him greatly to come to you with the brethren; and it was not at all his desire to come now, but he will come when he has opportunity."
10 (1 Corinthians 4:6, NASB) "Now these things, brethren, I have figuratively applied to myself and Apollos for your sakes, so that in us you may learn not to exceed what is written, so that no one of you will become arrogant in behalf of one against the other."The Corinthians were guilty of pitting the two ministers against each other, but Paul did not indicate any personal antagonism between them.