ARE ADAM AND EVE IN HEAVEN
by CharlesRobey
(Trussville, AL USA)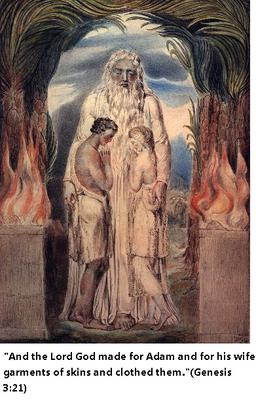 "By faith Abel offered to God a more excellent sacrifice than Cain, through which he obtained witness that he was righteous, God testifying of his gifts; and through it he being dead still speaks (HEBREWS 11:4).


The age old question, "Did Adam and Eve go to heaven?" I say probably so. From this introductory scripture, we see that God was pleased with Abel's sacrifice, and not Cain's. So then, at some point in time, both Abel and Cain had to have been taught God's laws from their parents, Adam and Eve. So it seems that the only way Abel could have learned about God was from his parents.

You see, Abel knew as well as Cain how to offer the proper blood sacrifice which was pleasing to God. If this be true, then it seems only right that Adam's and Eve's' sins were forgiven as ours are today through the blood.

So let us back up. What about the sin of our first parents, Adam and Eve? Yes, they both directly disobeyed God's commandment. And yes, God was not pleased. However like all of our inherited sin, God made a way of escape for Adam and Eve. (1 Cur 10:13) God killed an animal to make clothes for Adam and Eve. (Genesis 3:21) They were the first to sin, and they were the first to repent of this sin, by observing the practice of the blood sacrifice for the forgiveness of their sins.

These garments of skin were God's provision for restoring Adam's and Eve's fellowship with Himself, implying the slaying of an animal was given to take away the sin. And this practice continued through the Old Testament, until the sacrifice of Christ on the cross for our sins. (Hebrews 9:22)

Then again, the Bible does not specifically tell us whether Adam and Eve are now in heaven. I personally feel that since Adam and Eve knew about God's laws before the Fall, they probably trusted God more for their redemption after the Fall. Thus, both are now in Heaven. The main reason for my thinking is that both Adam and Eve continued depending on God, and God continued to talk to them and provide for them after the Fall.

They most undoubtedly knew of God's promise that He would provide a Savior as recorded in. (Genesis 3:15) Although like all sins, this first sin had its extreme consequences. The entire animal kingdom was affected by man's fall. (Genesis 3:14) Women would feel the consequences in childbirth. (Genesis 3:16) As for the man, he would be condemned to exhausting labor in order to make a living because of a curse on the ground. Adam had worked before his fall, but not like this. (Genesis 3:17-19)

And as a direct result of their sin, they were driven from the Garden of Eden. Driving Adam and Eve from the garden was both a punishment and an act of mercy, least they should eat of the tree of life and live forever
in a state of death and alienation.
We don't really know how long Adam and Eve were in the garden before they sinned. It seems that they were only there a short time, maybe a day or two. We do know however, that Eve did not conceive any children until after the Fall. (Genesis 4:1-2) However, Adam and Eve did go on and continue their family as God originally directed. (Genesis 1:28) We know that they had Cain (Genesis 4:1), and Abel (Genesis 4:2), and Seth (Genesis 4:25), and many other sons and daughters after the Fall. (Genesis 5:4) With probably hundreds of years of child bearing capability left, they probably had many more sons and daughters not mentioned in scripture. (Genesis 5:5)
And keep in mind, this was after the Fall; more proof that they had repented and were teaching their family in the ways of God. Yes, all their family had to come to Christ just as we do, through the blood. (Hebrews 13:11-12) (Ephesians 1:7)
Like Adam's and Eve's sin, we are all born alienated from God (Romans 6:23) and in need of a Savior. (John 3:16-17) The Bible makes it clear that you can only be saved by God's free grace (Ephesians 2:8-9), by putting your faith in the sacrifice of Jesus (Colossians 1:19-20), not in your own righteous deeds. And no amount of good works, paying the church, or relying on a friend or family member can save you. (Ephesians 2:8-9) Commandment-keeping cannot remove sin or the penalty of committing sin. So it is clear that all people are in need of a Savior to save them for they cannot save themselves from the penalty and judgment of sin. (1 John 1:6-9)
So, were Adam and Eve saved? Did they go to heaven? We may have to wait till we get there to see, but I feel that they were, and they did. And if you fail to trust Christ for your redemption, you will never know, will you?
Author's Postscript:
One question that is asked repeatedly, "Were Adam and Eve cavemen?" We see in (Genesis 3:8-13), Adam and Eve having a fully intelligent conversation with God. Adam and Eve were the most perfect human beings in the history of the world. You see, they were made in the image and likeness of God Himself. (Genesis 1:26-27)
And guess what? We are Adam's and Eve's descendants. We did not develop from a one cell living amoeba animal. Nor did we spring from monkeys. Like our Father God, we are a triune being. God is a "Trinity" God, made up of our Father, Son and Holy Spirit. And we are an earthly trinity, of body, soul and spirit.
Not only are we descended of Adam and Eve, but Jesus Christ, in human form, was as well. For all humans came from our famous first parents'. (Matthew 1:1)
So shout "Hallelujah" along with me, for we are made in the image and likeness of God Himself! Amen !