Are We Really Living in the End Times? Part 2 of 2
by John Lowe
(Laurens, SC)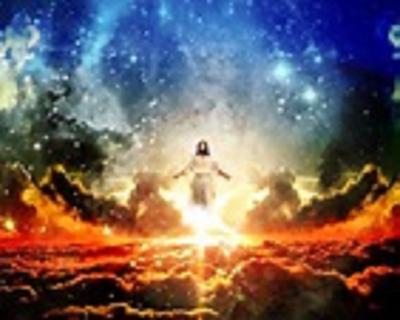 On Dec. 24, 1997 - God's Salvation Church, a cult similar to the Heaven's Gate group located in Garland Texas, claimed that one of the children in the group is a reincarnation of Jesus Christ. They believed that God would arrive in a spaceship on March 31, 1998. They stated that their Messiah hates cats and is constantly in a feeding frenzy.


Marshall Applewhite of the Heaven's Gate UFO Cult was apparently considered a reincarnation of Christ (or another being like Christ) by his followers. This is not to mention Father Divine, Charles Manson, Maharaja Ji, Maharishi Mahesh Yogi of Transcendental Meditation fame, and The Dalai Lama of Tibet who was the 1989 Nobel Peace Prize winner.

In London, there is a tradition in Hyde Park, for speakers on soapboxes to air their views. I heard there was one misguided soul who got up on his soapbox with a vacuum cleaner hose around his neck and insisted that he was Jesus Christ. I wonder if his vacuum cleaner sucked out his brains.

Joseph Goebbels, Hitler's chief propagandist, said in a broadcast on 19 April 1936, that "Germany has been transformed into a great house of the Lord where the Fuhrer as our mediator stands before the throne of God." It was Hitler himself who ordered that he be presented as a deified messiah. Another powerful voice in the Nazi party, Dr. Robert Ley, proclaimed that "We believe on this earth in Adolf Hitler alone! We believe in National Socialism as the creed which is the sole source of grace!"

Joseph Stalin, a former seminary student, used his theological training to develop a program to deify the leader of the Russian Revolution of 1917. It was Stalin's belief that Russians were forever looking for a god-tsar, so he decided to present them a new god, in place of the one overthrown by the Bolsheviks. The new god-tsar was an atheist messiah, the god, Vladamir Lenin.

The majority of evangelical Christians believe that the presence of these false Christs (of which I have mentioned only a few) will culminate in the appearance of one final Anti-Christ who is mentioned in 1 John 2:18.

With breathtaking advances in mass media, this time more than any other time in history false Christs can publicize their messages on a worldwide scale. But very soon a false Christ will be widely accepted on a worldwide scale. In verses 11 and 12, Jesus added, "And many false prophets will arise and lead many astray. And because wickedness is multiplied, most men's love will grow cold." I have personally witnessed persons who hold to orthodox Christian doctrine, who believe that Jesus is the only way to heaven, that the Bible is God's inspired and inerrant Word, yet do not have the love of God in their hearts. In John 13:35 Jesus says: "By this all men will know that you are my disciples, if you have love for one another." If we do not love one another-by this I mean agape love—not a liver-quiver feeling or sentiment, but seeking someone else's highest good—then it is time we reevaluate our faith.

Matthew 7:21-24 is the most frightening passage to me in the entire Bible: in it Jesus says, "Not every one who says to me, Lord, Lord,' shall enter the kingdom of heaven, but he who does the will of my Father who is in heaven. On that day many will say to me, Lord, Lord, did we not prophesy in your name, and cast out demons in your name, and do many mighty works in your name?' And then will I declare to them, I never knew you; depart from me, you evildoers.'" Love for others, including our enemies is the surest indication that we are true disciples of Jesus. Let us not allow our love to grow cold.

In Matthew 24:6, Jesus gives us another clue: "And you will hear of wars and rumors of wars; see that you are not alarmed; for this must take place, but the end is not yet." He continues in verse 7: "For nation will rise against nation, and kingdom against kingdom, and there will be famines and earthquakes in various places." And verse 8 says, "All this is but the beginning of the birth-pangs."

Historians all agree that the 20th century was unparalleled in the scale of its human misery created by other humans. No period has witnessed the escalation of wars as has the 20th Century. The Red Cross has estimated that over 100 million people have been killed in wars since the 20th Century began. This is not including the genocide of Russians opposed to Stalin, the Jews exterminated during the Holocaust, Idi Amin's or Pol Pot's, or Mao Tse Tung's Evil and bloodthirsty regimes.

Up until 1914, war had never been universal, but in both World War 1 & 2, total war was waged. Since World War II, there have been numerous major wars & hundreds of rebellions & revolutions. The death toll in conflicts since the end of World War II has topped 23 million.

Jesus also predicted
in vs. 7, "...and there shall be famines, and pestilences, and earthquakes, in various places..." On March 27th, 1964, Alaska was devastated by a massive earthquake measuring 8.4 on the Richter scale. In the 30 years since the great Alaska quake, there have been as many major earthquakes as in the entire previous 2000 years of world history! The World Almanac tells us that there were only 21 earthquakes of major strength between the years 1000 and 1800. But between 1800 and 1900 there were 18 major earthquakes. In the next 50 years, between 1900 and 1950, there were 33 major quakes, and between 1950 and 1991 there were 93 major earthquakes, almost tripling the number of the previous half century, and claiming the lives of 1.3 million people around the world. This dramatic increase of severe quakes has led many scientists to predict that we are entering a new period of great seismic disturbances.
"…and there shall be famines, and pestilences...." (Matthew 24:7). The HIV virus, which causes AIDS, has currently infected at least 13 to 14 million people around the globe. In 1993 AIDS became the leading cause of death of U.S. males between the ages of 20 and 45. Harvard University scientists estimate that there are over 25 million people worldwide who have full-blown AIDS, and an additional 100 million people will be infected with the HIV virus. However, AIDS is not the only modern plague to afflict mankind.
Virtually unheard of among our ancestors, over 100 different kinds of cancer now kill over 5 million people every year. The depletion of the ozone layer, which blocks much of the sun's ultraviolet radiation, is thought to be responsible for a dramatic rise in melanoma, a deadly skin cancer. The world recession, resulting in poverty and homelessness has devastated the health care systems of many countries, and diseases once thought banished by modern science have made an alarming comeback. Epidemics of typhoid, diphtheria, and even the Black Death, have afflicted areas of India and the former Soviet Union. Deadly new strains of Malaria, Tuberculosis, and Cholera are becoming resistant to all known antibiotics and are killing millions of people. The most underrated health epidemic, known as the Spanish Influenza plague, because it grew to worldwide proportions, is believed to have been born in early March 1918 after soldiers at Fort Riley, Kansas burned tons of manure. Two days later, the first soldiers reported feeling sick. Forty-eight soldiers died at Fort Riley with a listed cause of pneumonia. But the virus behind the sickness followed troop movements to Europe and more became infected and the sickness grew more deadly in the process. Worldwide, the epidemic killed 20 to 40 million people. In the United States, estimates place the death toll between 500,000 to more than 675,000. As a comparison, fewer than 300,000 Americans lost their lives serving in the armed forces during World War II.
The specter of the reappearance of smallpox is threatening, especially given the enormous efforts that have been made to wipe out what has been characterized as the most devastating of all the deadly diseases. Unfortunately, the threat of an aerosol of smallpox, release by terrorists is real, and the potential for a catastrophe is great, unless effective control measures can quickly be brought to bear. Many of our children and grandchildren have not been vaccinated against Smallpox.
With renegade nations who have biological weapons of mass destruction, such as Iraq, Iran and North Korea, the CDC is trying to produce vaccines as quickly as possible, but it will take them a year to produce enough vaccine to protect every citizen in our nation. How then should we respond, or as the late Francis Schaeffer has said, "how then shall we live?" Jesus told us in Matt. 24.6: "See that you are not alarmed; for this must take place, but the end is not yet."
All of these clues do not suggest that the end of the world has come. Yes, Christ can come at any time and it could be today. But look with me at vs. 8: "All this is but the beginning of the birth-pangs." When Sierra told me she was getting labor pains, it did not mean that our child would be born immediately. Her first contraction was merely a sign that her nine months of discomfort were coming to an end. But with Michael, it took 20 hours after Sierra's first contraction for him to come out. What I have just been talking about is the initial birth pangs. There are some other signs of the soon return of Christ, where the contractions are intense, but we will end here.
My friends, nothing else has to happen before Jesus returns. As far as I can tell all that must happen first, has already happened. That's the reason that we must live expectantly. Ever since Jesus ascended back to heaven, His return has been imminent. Ever since that day, you could have said, "Jesus can return at any moment." God wants His children to live like they expect Jesus to return at any time.