ARE YOU IN THE RIGHT JOB
by Charles Robey
(Trussville AL)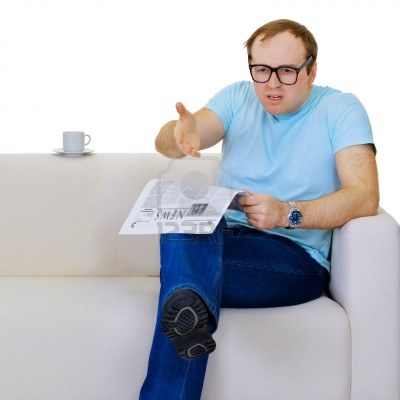 Read the Bible, not the Want-Ads
Are You Finding Joy in Your Job? (Please read Psalms 16)

Are you sick-and-tired of your job? Do you feel that your job is useless? Do you feel that you haven't accomplished what you intended on your job, and the like? Remember, God has a sovereign "will" for us all, which includes our means of employment. And it is only because of His perfect "will", that you are where you are now.

Have you given God a chance to work out His will, in your work place. (Romans 9:20) You may ask, at this point in your life, how you may know God's perfect "will" for your career in life? (Luke 6:46-49) However, first you must rely on God's Holy scriptures, for your divine guidance.

Don't just reach a conclusion, on your own by searching the scriptures, until you find a passage that meets your particular desire.(Acts 17:10-11) You must commit your scripture search to prayer, by asking God to reveal what the Bible is actually telling you, for your situation. ( 2 Timothy 3:16)

The ugly truth is that, due to our human sinful nature, we deserve nothing from a holy God. We cannot manipulate God in our prayer life. We cannot expect a rich, pain-free life, as solicited by today's modern "name-it" and "claim it" gospel. You see, beloved, we can never expect to reach "glory land" simply because we are a "good person." (Ephesians 2:8-9) Our Savior, Christ Jesus, God in the flesh (John 1:1), has provided to us the only way to heaven. (John 14:6)

Keep in mind, God could have placed you there for a specific purpose. A purpose to be a light in a darkened world. A Purpose to up lift some poor sinking soul. A purpose to share the gospel, with an otherwise godless work environment. Here's your chance to be a missionary.

Remember, from a human viewpoint:

Your job will never gratify your spiritual needs.(Ecclesiastes 6:7)

Your job will never take the place of your heart. (Ecclesiastes 6:8)

Your pipe-dreams will never replace reality (Ecclesiastes 6:9)

My preacher once said, "I'm sure ready for the sweet by and by, not that old "nasty now and now".

Again, it's all a matter of God's plan for yours and my lives. We can't see ahead, so we can't see what's in store for us down the road. But God is defiantly looking out for us. (Jeremiah 29:11)

So, "hang in there" beloved, as the old cliché goes (Philippians 3:20).

Give that job a chance, by prayer (1 John 5:14-15).

By Bible reading (Psalm 119:105).

By witnessing for the Lord (Isaiah 55:11).

Then, and only then, go draw that "pay check". Amen!