AS TIME GOES BY - OR - AS TIME GOES ON
by CHARLES ROBEY
(MOODY AL)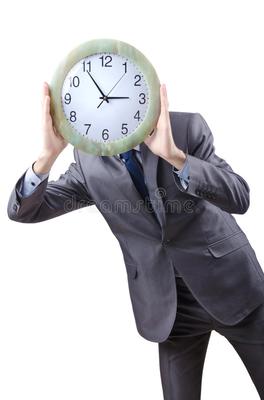 PROLOGUE

There are two very interesting observations in this blog title. According to the dictates of refined grammar, they mean basically the same thing. However, "as time goes by" implies that you are not moving along with the time. "As time goes on" implies that you are moving with the time.

Being older than dirty and twice as gritty, I will say it's the latter for me. I have learned to go with the flow, or roll with the punches, as the Holy Scripture goes.

"Not that I speak in respect of want: for I have learned, in whatsoever state I am, therein to be content." (Philippians 4:11)

In other words, with age I have learned to become more self-sufficient, and independent of my external circumstances, particularity those happenings over which I have no control.

Yes, as time goes on, I have learned many lessons, especially those divinely directed by God's word.

"All Scripture is inspired by God and beneficial for teaching, for rebuke, for correction, for training in righteousness; so that the man or woman of God may be fully capable, equipped for every good work." (II Timothy 3:16-17)

So, please allow me a little personal musing on times gone by. Being a Salvation Army minister PK (short for preacher's kid), our family moved around quite a bit in my early years. Consequently, our vacations were the highlight of my younger years.

Our parents divided our vacations between both sets of grandparents. One year we would visit Mom's folks in upper West Virginia. And the next year we would go see Dad's folks in Miami, Florida.

Time, nor written script, will not allow a detailed account of these experiences. All I can say is, as a young mischievous lad, I had my share of now shameful adventures. How good hearted my grandparents were!

One highlight of these trips was getting to see my cousins from both sides of the family. We were always ready for an all-out attempt to outdo each other's playful pranks. Oh, how I miss those good old days gone by!

Now on with this modern-day fiction parable, that of an earthly story with a heavenly meaning entitled' "AS TIME GOES BY - OR - AS TIME GOES ON."

"'In the last days, God says, I will pour out my Spirit on all people. Your sons and daughters will prophesy, your young men will see visions, your old men will dream dreams." (Acts 2:17)

I had a dream. Not just an ordinary dream, but one in great detail and of divinely directed purpose. How can I convey such an eventful dream?

It was a dream of all dreams. Why this dream, why me, why now, came my sudden thought. I was in my home. Obviously, it was night and I was sitting there, my trusty laptop in hand, when suddenly the screen began to fade away.

I found myself in a huge field. My attention was caught by an ornate stairway reaching up into the clouds. The stairs were uniquely and decoratively labeled with the years of time, from the very beginning to the end.

Starting my ascent by divine positioning, I started on the step of my birth year as I moved upward through the annals of my years, the progression of my life. The good and bad, believable and unbelievable, the real and the make believe all suddenly came into high-definition focus.

As I stepped onto the current year of time, there was the strangest occurrence. Old Father Time appeared, dressed the part of his character with a long, flowing, pure white beard and big timepiece and sickle.

Stopping me on the current year's date, he began to speak.

"Each journey begins with the first step, my child. We can't correct the past but we can be careful as we move through the now on into the future. Please take each step cautiously given to much prayer and supplication."

"You can't undo the experiences of the past, as you well know. But you can correct the now and form the future. You can't repair the past nor can you alter what has already been done before. The future is before you, however, and it's up to you and the generations ahead to follow the divine plans for our lives, and our country," he concluded.

Reaching in his pocket, he retrieved a rather large booklet and began to read.

"This is the beginning of a new day. God has given me this day to use as I will. I can waste it or use it for good. What I do today is very important because I am exchanging a day of my life for it. When tomorrow comes, this day will be gone forever, leaving something in its place I have traded for it. I want it to be gain, not loss — good, not evil. Success, not failure in order that I shall not forget the price I paid for it." (Heartsill Wilson)

After reading this well-known inspirational piece, Father Time quickly disappeared. In his place was a baby lying in a neatly arranged crib wrapped in the customary New Year's banner.

As I approached the babe, this scene disappeared, without warning. I was back home, snuggled up in my bed. My laptop was still lying by my side, open to my Pictures file, containing the photos of the past and the now. Wow, what a strange chain of events! I though this file was long gone.

Yes, I got the message. I may be approaching my retirement years, officially leaving my lifelong dreams behind. Nonetheless, you see the Bible makes no mention of retiring from our spiritual duties. I will work on and on, for the sake of the Gospel. Amen!

EPILOGUE

I trust you enjoyed this bit of musing, in the format of a fiction dream. Yes, time does move on for us all. I can remember, in my youth, having daily energy to spare. Now, when I awaken, I have just a certain amount of energy for the day. I can jump through hoops and use this energy up quickly. Or, I can stretch it out, making it last the day.

Can you define time, can you relate to time, as it pertains to you? According to "Wikipedia

"Time is the indefinite continued progress of existence and events that occur in an apparently irreversible succession from the past, through the present, into the future. It is a component quantity of various measurements used to sequence events, to compare the duration of events or the intervals between them, and to quantify rates of change of quantities in material reality or in the conscious experience. Time is often referred to as a fourth dimension, along with three spatial dimensions."

Wow! Even to much here for this old seasoned college professor's logical thinking cap. So, I will not prevaricate time thinking it over. As time goes on, you know?

So, what about this dream? Can you relate to its fundamental premise?

Dreams, we all have them as figments of our subconscious play out in our minds. Some linger on, while others we never remember. According to the experts, whatever is on our minds or is bugging us at the time is likely what we dream about, be it good, bad, or indifferent. If you've had a bad day at the office, had a major family crisis, or have been concerned with the affairs of the world around you, you may relive it in your dreams.

Studies also suggest that dreams influence the way you feel the next day, both emotionally and physically. I can attest to that, I have oftentimes had dreams that wore me out throughout the night and then on into the next day.

If you experience this in your sleep, you are probably in good company with our beloved character as you have seen from this bit of fiction, so don't give up, never give up. Amen!