ASSUMPTIONS AND CONCLUSIONS
by CharlesRobey
(Trussville)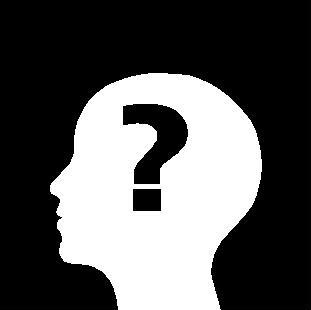 Now, Lets See !
" And he gave some, apostles; and some, prophets; and some, evangelists; and some, pastors and teachers; 12 For the perfecting of the saints, for the work of the ministry, for the edifying of the body of Christ: 13 Till we all come in the unity of the faith, and of the knowledge of the Son of God, unto a perfect man, unto the measure of the stature of the fulness of Christ:.(Ephesians 4:11-13)"

Have you ever made an assumption, in your walk with the Lord ? What, you never have ? You never developed expectations, never had a conjectured thought, never speculated, never surmised, never guessed, never formed a premise, or never hypothesized. Well then, welcome to the theoretical hypothetical "super hero" world.

For you see, we will all probably venture off into "never-never" land occasionally. Hopefully, these assumptions will always be followed by a positive conclusion (Philippians 4:8). Whether this conclusion is real or just a flight of the imagination, depends on the originating circumstances pulling us into this ability to form new images and sensations that are not really perceived through our five senses (Hebrews 11:1,6).

Regardless of how we handle or control any given Christian assumption, we must reach a successful conclusion by developing a positive spiritual attitude (Proverbs 4:23).By having positive thoughts instead of negative ones (Proverbs 23:7). By taking on a "proactive" approach, rather than just waiting around and taking the proverbial "reactive" approach. Life is just too short at best (James 4:14), not be positive in the Lord. By having a positive attitude, we are more apt to believe the promises of God, as God has given us many great and precious promises so that we may overcome our false assumptions (2 Peter 1:4).

There are many doubtful issues that give rise to a Christians assumptions. Among them are, lack of faith, mistrust, an uncertain future, doubt, false pride, and guilt. Yes, all tools of Satan's trade (1 Thess 2:18). Nonetheless, we must conclude the truth of God's word (2 Tim 3:16).

It all started, way back in Heaven past, when God's archangel Lucifer, the highest of all angelic creatures (Ezek 28:12), assumed himself to be equal with God (Ezek 28:13-14), and was conclusively cast out of his original position in Heaven by God himself (Ezek 28:16).

Then, shortly after God created the Heavens, the earth and mankind, Satan assumed he could ruin all mankind by getting our first parents, who were created in God's image, to disobey God's commandment (Gen 3:1-7) However, our loving Heavenly Father concluded Satan's episode by offering our parents forgiveness, by way of the first blood sacrifice (Gen 3:21).

As a result of the fall of man, God concluded a way of redemption for all mankind, by foretelling the sacrificial forgiveness of the cross, plus pronouncing judgment on Satan (Gen 3:14-15). This scripture is interpreted as meaning, "Between Satan's seed (John 8:44) (Eph 2:2), and seed of the family of God, Christ Jesus would deal a death blow to Satan's, head at the cross, while Satan would bruise Christ's heel, by causing Him to suffer at the cross.

When our Lord started his earthly ministry, Satan continued to assume that he could get Jesus to succumb to the real life temptations, of thirst, hunger and power. However, the positive conclusion was that Jesus did not resist the Devil (Matthew 4:1-11).

This assumption of Satan, that of destroying mankind, was judged and concluded by God forever more (John 19:30), on the cross of Calvary (John 12:31-32). However, the best conclusion of them all, is yet to come when all Satan's assumptions will be concluded by God forever (Rev 20:10).

The bottom line, one can never just assume to have had a personal relationship with God, through God's beloved Son Jesus Christ, without experienced God's free grace, by faith. You see, one can never pay for God's salvation, be good enough for God's salvation, or rely on a friend or family member, for God's salvation (Ephesians 2:8-9).

In summary, are logical conclusions binding if they are based on scriptural reasoning from God's word? Did Jesus and the inspired men of old ever use necessary assumptions as evidence, in the spread of the gospel ? And did these men suggest that the people accept the conclusions that follow?

The Apostle Paul reasoned from the scriptures, proving Christ must die (Acts 17:1-4). Peter quoted David's prophecy (Acts 2:27-32,36). And Jesus often used certain necessary inferences, parables, illustrations, symbols and figures of speech in His teachings (Matt 4:4,7,10) (Matt 16:5-12) (John 2:19-22) (Mark 4:33-34).

Yes, the scripture shows that it is proper to assume and draw conclusions, as long as they follow the scripture. And it is proper to base doctrine on such conclusions. Yes, this method was a popular method of Bible teachings. So, looking back, do you feel better in handle your "Assumptions and the resulting "Conclusions" (Revelation 19:7-8)?

Amen and Amen !