Availability of a Righteousness From God: Part 2 of 2 (series: Lessons on Romans)
by John Lowe
(Woodruff, S.C.)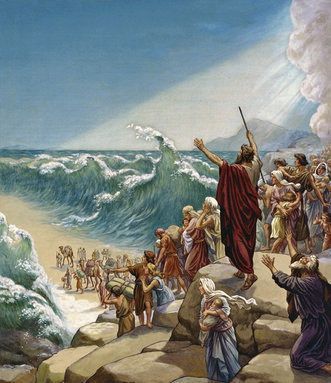 8 And why not say, "Let us do evil that good may come"?—as we are slanderously reported and as some affirm that we say. Their condemnation is just.

We are slanderously reported. It was the Jewish argument that Paul was teaching the lie; Let us do evil, that good may come. (Actually, this argument, stupid as it seems, is constantly leveled against the gospel of the grace of God. People say, "If you could be saved just by faith in Christ, then you could go out and live in sin. Since God's grace abounds over man's sin, then the more you sin, the more His grace abounds." The apostle answers this objection in chapter 6.) For those who regarded the practice of religion as merely a matter of keeping the law, Paul's emphasis on justification by faith indeed seemed to make the law and its keeping pointless. But justification by faith never meant believers could deliberately disregard the principles of the law. If they did, Paul says that God is justified in condemning them.

Their condemnation is just. Condemnation is executed on all those who, in light of their unfaithfulness, turn God's faithfulness into lasciviousness and license. God is just in condemning the Jews because they have sinned against Him, and the idea that their sin increases His own righteousness is only a diversion from their own accountability as sinners. The justified man, whether heathen, moralist, or Jew, must never do evil. Arguments to the contrary can never save anyone.
Special Notes

Lasciviousness—undisciplined and unrestrained behavior, especially a flagrant disregard of sexual restraints (Mark 7:22; 2 Cor. 12:21). The Greek word translated as lasciviousness means "outrageous conduct," showing that lascivious behavior goes beyond sin to include a disregard for what is right.

License—Authority or liberty to do any act.