BACK TO THE FUTURE-NOW
by CharlesRobey
(Trussville, AL USA)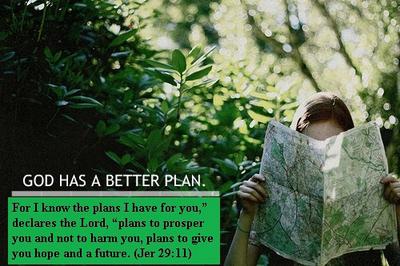 A person can do nothing better than to eat and drink and find satisfaction in their own toil. This too, I see, is from the hand of God, for without Him, who can eat or find enjoyment?" (Ecclesiastes 1:24-25)


Would you like to go back to the past? (Reference the movie, by the same title). Knowing what I know now, I just don't think I'd like to physically relive those secular days of yester year. You see, I've been there and done that. For I feel like I'm old as dirt, and now twice as gritty.

Some tasks were kind of fun, while others were time consuming and hard to accomplish. I guess I'm just more accustomed to a more easier life style. After all, what advantages did I have in all this hard living? Nonetheless, the above intro Scripture tells us the goal of life is to enjoy to the fullest the life that God has given us. We realize that God has not revealed the solution to all of life's problems, but has given us a life to enjoy while living in obedience to Him.

Scripture tells us that even memories of our past and future efforts to attain worthwhile accomplishments are soon forgotten. (Ecclesiastes 1:3, 11) So just how many of the accomplishments of your school mates do you now remember? (Ecclesiastes 1:4)

You see, life is full of paradoxes that cannot be solved. (Ecclesiastes 1:15) And even great wisdom is ineffective in easing life's frustrations. (Ecclesiastes 1:17-18)

So on with the blog!

Son: "Oh Dad, where's my ride? You better get me that car I want."

Father, " You should appreciate what you have now, son, When I was your age, I had to walk 5 miles in the snow with no shoes to get to school."

Is this apparently how far every parent and grandparent had to walk in order to get to school, usually without shoes?

I do remember my school days. I did start out walking to school until my parents graced me with a bicycle. Nonetheless, even though sometimes the journey seemed to be miles, it surely wasn't 5 miles. More like a couple of miles, at best.

Ever wonder where this old cliché came from and who started this most ridiculous idiom? Well, for sure it is certainly is not found in the Bible, for walking is very good exercise. It's the cheapest way to get from point "A" to point "B."

Oh, I know time marches on, so to speak. Nonetheless, in this supposedly advanced Twenty-First Century, I get the impression our young ones exercise their fingers more so than they do their legs, with the onset of all the modern high tech iPhones, iPads and laptop PC's. They had rather talk across the room with their fingers, than stretch their God-given vocal chords. Times have certainly transformed, modified or revolutionized our perceived mindset, whatever the case may be.

And to top off the amusing dialog of this debate, we have forgotten how to thumb through our Bibles in church as well. When the pastor asks for a certain Scripture passage, the sanctuary immediately becomes a high tech display of flickering hand-held devices. No longer is the whispering sound of turning pages heard. Do these high tech devices have an app that reads, "Holy Bible"? I can still remember when my grandson asked for his first Bible, it had to be black leather bound and display the inscription "Holy Bible."

Don't get me wrong, I do enjoy the ease with which we now have the good life that now is. I surely don't want to go back to days of yesteryear: the straight shift vehicles with no power steering or brakes, the three channel TV's, with
no remotes, the literal ice boxes, the absence of air conditioned houses. And don't forget the three party telephones, the wood-burning kitchen stoves, the home-spun knitted clothing, the stylish horn-rim eyeglasses, glass bottled milk delivered to your door, drive-In movies. And the list goes on and on.
Nonetheless, if only we had kept some of the cultural aspects of antiquity characterizing our secular and spiritual lives. We have not only lost our manners, and respectful approach for each other, but also other well-mannered cultural behaviors.
We have also forgotten some aspects of our religious heritage. You may just call me an "Old Time Religion" dinosaur, but I'd much rather hear a good sermon any day, rather than a spiritual nursery rhyme. I'd rather hear a well placed "Amen" or "Hallelujah" than a misplaced disgruntled burble. I'd rather sing out to the tune of a well-known Gospel hymn or Praise and Worship song than a melodramatic oratorical, making no religious sense.
I have no desire for the return of yester year. For the most part, the modernizing of our society has been for the betterment of our culture. Like many others, I totally enjoy the benefits of our high-tech world.
And for the most part, religion concepts have also profited, as long as the basic doctrinal concepts have not been compromised. For this old-time religion concept is as new today as it was in generations past. The Gospel is from everlasting to everlasting.
So now I guess I'll just sit back in my "Frazer Dad's" old green recliner, the one put together by duct tape, point the TV remote to my preferred channel, check my iphone for any important messages, turn down the lights by my remote light switch gadget, and relax in the prosperity of our modern day living, with my antique moon pie and RC Cola. And oh yes, I won't forget to click on my Bible app and read my daily Bible devotion. Amen!
Author's Postscript
Let us now conclude by taking a closer look at this all important old-time religion cliché briefly mentioned in this blog. You don't hear of this spiritual buzz word as much now as in times past. Are the majority of those old- time religion participants now at rest in glory land?
Sad to say, what most folks actually have in mind is the faith as was portrayed by our parents and grandparents, and what they remembered from their childhood. What we really need today isn't the old-time religion of a generation ago, but of a few centuries ago, back to the early first Church, as follows. (Acts 2:42-47)
Those who received the word, and were baptized, were added to the church. (Acts 2:41)
They devoted themselves to the apostles' teaching and to fellowship and prayer. (Acts 2:42)
They were filled with awe at the many wonders and signs performed by the apostles. (Acts 2:43)
They were together and had everything in common. (Act 2: 44)
They sold property and possessions to give to anyone who had need. (Acts 2:45)
They continued to meet together in the temple courts, and they broke bread in their homes and ate together with gladness and sincere hearts. (Acts 2:46)
They continued praising God and enjoying the favor of all the people. And the Lord added to their number daily those who were being saved. (Acts 2:47)
Wow, what a modern day church Constitution and Bylaws example! You see, this Old- Time religion isn't about physical structures or a particular style of worship. It is a personal relationship with Christ. This perception was prevalent then, is prevalent today and will be prevalent tomorrow. Amen!
SO LET'S GO BACK TO OUT FUTURE, NOW
"Jesus Christ is the same yesterday and today and forever." (Hebrews 13:8)