Birth of Jesus Christ (series: Harmony of the Gospels)
by John Lowe
(Woodruff, S.C.)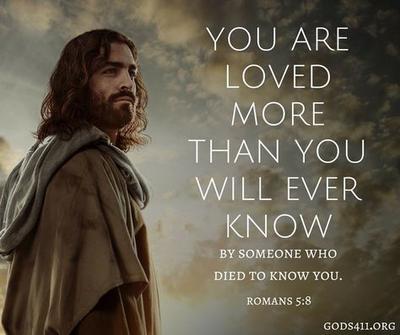 God arranged everything that happened.
-5-4BC-
Bethlehem


(7) Birth of Jesus Christ

(Isaiah 7:14) Matthew 1:24-25, Luke 2:1-7


Jesus was born at the time that God had set before the world was created. Many things had to come together in anticipation of this great event. In Ephesians 4:4, it says of this time, "But when the time had fully come, God sent His Son, born of a woman, born under the law." At this time the Roman Empire included the entire civilized world and the Romans brought peace, government and law. The Greek language existed to be the vehicle for expressing the Gospel and the New Testament would be written in Greek. The Pharisee had risen to prominence in Israel to confront Jesus and to stand for everything that religion should not be. Demon activity was rampant, as if Satan sensed the soon coming of the Messiah. A Sovereign God was at the controls and everything came to pass in the fullness of time, just as He planned. Luke describes the birth of Jesus in Luke 2:1-7.

In those days Caesar Augustus issued a decree that a census should be taken of the entire Roman world. (This was the first census that took place while Quirnus was governor of Syria.) (Luke 2:1-2).

The entire world was not being taxed, but the civilized world that Rome ruled had to pay a tax, because Caesar Augustus decreed it. He was the adopted son of Julius Caesar. Augustus was not a name, but it was a title that he chose instead of Emperor or King. Augustus had religious significance and this Roman dictator wanted to be seen as a god. He needed the money from the taxes to finance the vast armies of Rome, to build roads and to provide for his personal luxury.

And everyone went to his own town to register. So Joseph also went up from the town of Nazareth in Galilee to Judea, to Bethlehem, the town of David, because he belonged to the house and line of David. He went there to register with Mary, who was pledged to be married to him, and was expecting a child. When they were there, the time came for the baby to be born, and she gave birth to her first born, a son. She wrapped Him in cloths and placed Him in a manger, because there was no room for them in the inn. (Luke 2:3-7).

Joseph and Mary traveled from Nazareth in Galilee into Judea to Bethlehem, the city of David. They did this because they were both of the house and lineage of David.

I am thrilled when I read this simple, historically accurate passage. The hand of God is at work here. Caesar Augustus wanted to be worshipped as a god. He signed a tax bill that caused a woman and a man, who were peasants, to travel from Nazareth to Bethlehem to enroll. The Son of God is carried in the woman's womb. This is tremendous! Caesar Augustus tried to make himself god, but today nobody worships him. But millions who call Him Savior worship that little baby.

Caesar Augustus was merely a tool in God's hand to bring about the prophesy in Micah 5:2, "But you, Bethlehem Ephrathah, though you are small among the clans of Judah, out of you will come for Me one who will be ruler over Israel, whose origins are from the old, from ancient times." This is a remarkable account. God arranged everything that happened.

The passage is very detailed. Mary put baby clothes and diapers on the Son of God. Jesus was perfectly human, and He was God manifested in the flesh.