Book of Jude Part 13 (series: Lessons on Jude)
by John Lowe
(Woodruff, S.C.)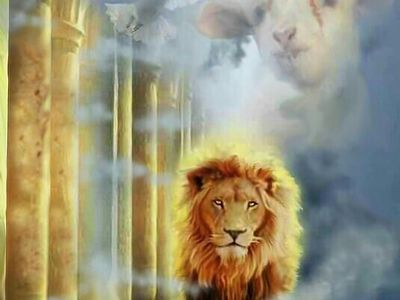 clouds they are without water. They are like clouds without water, appearing to hold the promise of refreshment to the parched countryside, but then carried along by the winds, and leaving disappointment and disillusionment. Here Jude compares the doctrine of God is to the rain—"My doctrine shall drop as the rain, my speech shall distil as the dew, as the small rain upon the tender herb, and as the showers upon the grass:" ( Deuteronomy 32:2), and clouds are the instruments by which the rain is distilled upon the earth. In arid or parched countries the very appearance of a cloud is delightful, because it is a token of refreshing showers; but when sudden winds arise, and disperse these clouds, the hope of the husbandman and shepherd is cut short. These false teachers are represented as clouds; they have the outward appearance and status of the teachers of righteousness, and from such appearances pure doctrine may be logically expected: but these are clouds without water—they distil no refreshing showers, because they have none; they are carried away by their passions, like those light fleecy clouds are carried by the winds. "That we henceforth be no more children, tossed to and fro, and carried about with every wind of doctrine, by the sleight of men, and cunning craftiness, whereby they lie in wait to deceive;" (Eph. 4.14). In this verse, Paul sets forth the negative results of spiritual unity and maturity. God desires that we be stalwart Christians with doctrinal stability, spiritual perception, responsibility, and dedicated to the goal. Too many are content to remain in weakness and immaturity, spiritual infancy. Tossed to and fro. Cast about as driftwood on the waves of the sea. This is a picture of instability, helplessness, and restlessness. Carried about with every wind of doctrine. Christians should not be whirled around in circles by every shifting wind of false doctrine. If not anchored in Christ, Christians are at the mercy of these ever-changing winds which blow unstable souls in every direction."Whoso boasteth himself of a false gift is like clouds and wind without rain" (Proverbs 25:14). Clouds in the sky awaken in men the hope of showers, and disappointment is experienced when the promise is not realized. So, when a man talks of giving gifts to others but fails to fulfill his promises, he is likewise a cause of great disappointment.
carried about of winds;
The oldest manuscripts have "carried aside," that is, out of the right course (compare Eph 4:14 above).

trees whose fruit withereth. They are late autumn trees, stripped of leaves and fruit. They are damaged or diseased trees; which causes their fruit to wither; for although there are blossoms, and the fruit shapes properly, the wound in the trees prevent the proper circulation of the sap, and therefore the fruit never comes to perfection. Hence the apostle immediately adds, without fruit; i.e. the fruit never comes to maturity. This metaphor expresses the same thing as the preceding. They have the appearance of ministers of the Gospel, but they have no fruit.

The idea here is substantially the same as that expressed by Peter, when he says that they were "wells without water;" and by him and Jude, when they say that they are like clouds driven about by the winds, that shed down no refreshing rain upon the earth. Such wells and clouds only disappoint expectations. So a tree that should produce fruit, but whose fruit always withers, would be useless. The word rendered withereth (φθινοπωρινα) occurs nowhere else in the New Testament. It means, autumnal; and the expression here denotes trees of autumn; that is, trees stripped of leaves and greenness; trees on which there are no fruit. The sense, in the use of this word, therefore, is not exactly that which is expressed in our translation, that the fruit has withered, but rather that they are like the trees of autumn, which are stripped and bare. "Abide in me, and I in you. As the branch cannot bear fruit of itself, except it abide in the vine; no more can ye, except ye abide in me. I am the vine, ye are the branches: He that abideth in me, and I in him, the same bringeth forth much fruit: for without me ye can do nothing. If a man abide not in me, he is cast forth as a branch, and is withered; and men gather them, and cast them into the fire, and they are burned." (John 15:4-6).
• Abide in me (Jesus Christ). In order to be a fruitful Christian, one must learn to depend on Christ and let the power and Spirit of Christ flow through him.
• Christ now clearly states the implications of this story. He is the vine and we are the branches. Note the total dependence upon the Vine. Without that abiding relationship ye can do nothing. In verse 2 it refers to more fruit, and in verses 5 it refers to much fruit.
• Verse does not refer to everlasting punishment in hell. Note that there are results of not abiding in Christ as a branch. The man himself is not the branch; the branch represents the fruits of his relationship with Christ. When the Christian fails to abide in Christ, he withers, dries up, and his fruit or works will be judged by fire "Now if any man build upon this foundation gold, silver, precious stones, wood, hay, stubble; Every man's work shall be made manifest: for the day shall declare it, because it shall be revealed by fire; and the fire shall try every man's work of what sort it is. If any man's work abide which he hath built thereupon, he shall receive a reward. If any man's work shall be burned, he shall suffer loss: but he himself shall be saved; yet so as by fire."
" (I Cor 3:12–15 ).

without fruit, What they are. False teachers promise much but produce little, like rainless clouds and fruitless trees. Either they are wholly barren, like the barren fig-tree, or the fruit which starts to grow never ripens, but falls off. They are, therefore, as useless as religious instructors-as much so as a tree is which produces no fruit. Enoch had the best word for them: ungodly.

twice dead, First, naturally and practically dead in sin, from which they had been revived by the preaching and grace of the Gospel. Secondly, dead by backsliding or apostasy from the true faith, by which they lost the grace they had received before; and now likely to continue in that death, because plucked up from the roots, their roots of faith and love are no longer fixed in Christ Jesus. THEY SHALL BE plucked up from the roots—God will exterminate them from the earth.

Another explanation has been offered, which says: That they are seen to be dead in two successive seasons, showing that there is no hope that they will revive and be valuable; or, using the word twice to denote emphasis, meaning that they are absolutely or altogether dead. Perhaps the idea is that successive summers and winters have passed over them, and that no signs of life appeared.

plucked up by the roots. The wind blows them down, or they are removed by the husbandman as only taking up space on the ground. They are not cut down-leaving a stump that might sprout again-but they are eradicated root and branch; that is, they are totally worthless. There is a regular rise in this climax, first, the apostle sees a tree apparently of autumn, stripped and leafless; then he sees it to be a tree that bears no fruit; then he sees it to be a tree over which successive winters and summers pass and no signs of life appear; then as wholly done away with. So he says it is the same with these men. They produce no fruits of holiness; months and years show that there is no vitality in them; they are fit only to be torn up and cast away. Regrettably! How many professors of religion are there, and how many religious teachers, who answer to this description!
13 Raging waves of the sea, foaming out their own shame; wandering stars, to whom is reserved the blackness of darkness for ever.

Raging waves of the sea, foaming out their own shame;
Jude uses the same metaphor as found in Isaiah 57:20: "The wicked are like the troubled sea, when it cannot rest, whose waters cast up mire and dirt." These false teachers are like the sea in a storm, where the swells are like mountains; the breakers lash the shore producing sound like thunder; and the great deep, stirred up from its very bottom, rolls it's muddy, putrid sediment, and deposits it upon the beach. That is how it is with those proud and arrogant boasters, those headstrong, unruly, and ferocious men, who swept into their own vortex the souls of the simple, and left nothing behind them that was not symptomatic of their folly, their turbulence, and their impurity. For all their noise and motion, there is nothing to show but the foam of their shame. They glory in what they should be ashamed of and leave nothing of substance and value behind.
Shame—"Whose end is destruction, whose God is their belly, and whose glory is in their shame, who mind earthly things." Their glory is their shameless conduct. They boast of liberty, yet are slaves to Satan, sin, and self.