Book of Jude Part 14 (series: Lessons on Jude)
by John Lowe
(Woodruff, S.C.)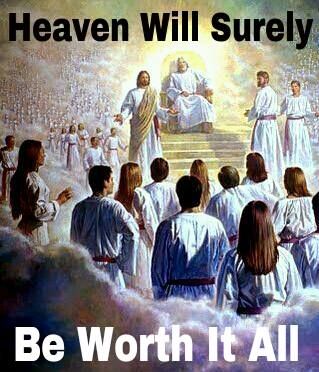 wandering stars--Jude describes these false believers as "wandering stars." Stars provide light and direction. By virtue of their mathematically precise orbits, sailors can chart their course by them. However, these "stars" that Jude refers to behave erratically. Like shooting stars, spectacular in their dazzling display as they blaze a trail across the night sky, they careen toward their final death, but no one can set a course by them. They are unreliable and temporary. Their brilliance lasts for only a brief moment. Then, they disappear forever in the blackness of the night, which, according to Jude, has been reserved for them, indicating again that none of these things happen outside of God's sovereignty. These reprobates are bound for hell as Jesus Himself promised. "Then the king will say to those on his left, 'Get away from me! God has cursed you! Go into everlasting fire that was prepared for the devil and his angels!" (Matthew 25:41)

to whom is reserved the blackness of darkness for ever. Finally, these false teachers are like wandering stars, for who is reserved the blackness of darkness forever. Wandering stars are celestial bodies that do not move in regular orbit. They are worthless as navigational aids. How appropriate a description of the false teachers! It is impossible to get spiritual direction from these religious meteors, falling stars, and comets who blaze brightly for a moment, then fizzle out into darkness like firework rockets.

14 And Enoch also, the seventh (To the Jew there was a sacredness in seven) from Adam, prophesied of these, saying, Behold, the Lord cometh with ten thousands of his saints,

Verses 14 and 15 are quoted from Enoch 1:9 (and 60:8) verbatim. They stress typically the ungodliness of the sinners (ungodly appears four times) and the judgment they deserve and get at the Lord's coming. These two verses should be studied together.
And Enoch also, the seventh from Adam. The line of descent is Adam, Seth, Enos, Cainan, Mahaleel, Jared, Enoch, see Genesis 5:3. On the character of Enoch: "By faith Enoch was translated that he should not see death; and was not found, because God had translated him: for before his translation he had this testimony, that he pleased God" (Hebrews 11:5). Enoch was a very unusual man. His devotion to the Lord Jehovah was exceptional. While there is little history about Enoch, what the Scriptures do say is enough to conclude that there was no one like him in regards to godliness. "Enoch walked with God; then he was gone because God took him" (Genesis 5:24). Faith enabled Enoch to be taken instead of dying. No one could find him, because God had taken him. Scripture states that before Enoch was taken, God was pleased with him.

The doom of the apostates was foretold by Enoch the holiest man in the ancient world who lived among the seventh generation from Adam. It is a prophecy that is found only in Jude's Epistle, and there is no mention made of it in any other part of scripture. Some think it is taken from the apocryphal Book of Enoch, a work long lost, but recovered in modern times in Abyssinia. Some believe it was created in the century before Christ. Wherever Jude met it, he was familiar with the prophecy, but there is no proof that that bogus book existed in the time of Jude. Kelly said: It the Book of Enoch has every mark of having been written subsequent to the destruction of Jerusalem and therefore after Jude's Epistle was written, by a Jew who still buoyed himself up with the hope that God would stand by the Jews. I for one do not believe that the Book of Enoch is Holy Scripture, since it is not included in the Bible. The Bible is complete without the Book of Enoch; in fact, that is backed up by Revelation 22.18-19: "For I testify unto every man that heareth the words of the prophecy of this book, If any man shall add unto these things, God shall add unto him the plagues that are written in this book: And if any man shall take away from the words of the book of this prophecy, God shall take away his part out of the book of life, and out of the holy city, and from the things which are written in this book." This book may have some value, but it is definitely NOT to be considered on the same level as the Bible.

While we do not know how Jude learned of this ancient prophecy, a simple and plausible explanation is that the Holy Spirit revealed the words to him just as He guided in all the rest of the Epistle. However, there are some who say that this prophecy of Enoch was preserved by tradition in the Jewish church.
The prophecy begins: "Behold, the Lord comes with ten thousands of His saints." The prediction will have a preliminary and partial fulfillment when the Lord Jesus returns to earth after the Tribulation to destroy His foes and to reign as King. It will have its complete and final fulfillment at the end of the Millennium when the wicked dead are judged at the Great White Throne.

Perhaps the word 'prophesied' means no more than preached, spoke, made declarations, etc., concerning these things and persons; for without question he reprimands the ungodliness of his own times. It is certain that a book of Enoch was known in the earliest ages of the primitive Church, and is quoted by Origen and Tertullian; and is mentioned by St. Jerome in the Apostolical Constitutions, by Nicephorus, Athanasius, and probably by St. Augustine.

prophesied of these, saying. "These" were the blasphemers. Enoch possessed the ability to prophesy with accuracy the judgment that would come on all those who did not fear the Lord God. The fact that he had a spirit of prophecy is evident from the name he gave to his son, Methuselah, which means "when he dies is the emission," or the sending out of the waters of the Flood. This cataclysmic event came to pass the very year Methuselah died.
The prophecies spoken by Enoch are applicable to the false Christians we have been studying. But that does not necessarily mean that he had these men specifically in his eye; but what he implies here is, that his predictions do describe them accurately. There is no mention made in the writings of Moses of the fact that Enoch was a prophet; but nothing is more probable in itself, and there is no absurdity in supposing that a true prophecy, though unrecorded, might be handed down by tradition-- "Now as Jannes and Jambres withstood Moses, so do these also resist the truth: men of corrupt minds, reprobate concerning the faith" (2 Timothy 3.8). Withstood (Gr anthistēmi) is forceful and means "to set oneself against." The boldness of Jannes and Jambres to set themselves against Moses is manifest today in multitudes who adamantly "resist" the truth. (Also see Jude 1:9 ).

The source from which Jude derived this passage with regard to the prophecy of Enoch is unknown. But, I suppose that amidst the multitude of traditions, the prophecies of Enoch were handed down by the Jews from a remote antiquity; although many of them were false, and many of a trivial nature, it is reasonable to presume that some of them were true and were of importance. No man can prove that the prophesy before us is not of that character; no one can show that an inspired writer might not be led to make the selection of a true prophecy from a mass of traditions; and since the prophecy before us is one that would be every way worthy of a prophet, and worthy to be preserved, its quotation furnishes no argument against the inspiration of Jude. There is no clear evidence that he quoted it from any book in existence in his time. There is, indeed, now an apocryphal writing called "the Book of Enoch," containing a prediction strongly resembling this, but there is no certain proof that it existed so early as the time of Jude, nor, if it did, is it absolutely certain that he quoted from it. Both Jude and the author of that book may have quoted a common tradition of their time, for there can be no doubt that the passage referred to was handed down by tradition.

The mention of Enoch's prophecy being only seven generations from the first man: " And so it is written, The first man Adam was made a living soul; the last Adam was made a quickening spirit" (1 Corinthians 15:45 ). demonstrates that this witness of judgment against such ungodly men was foretold from even the earliest moments of Creation. There is no biblical reference for this prophecy by Enoch outside of this single verse, which in itself is sufficient to deem it verifiable. However, the prophecy is also referenced in the non-canonical Book of Enoch (Enoch 1:9). It may be that this prophecy was known by these early Christians either through oral tradition or perhaps even familiarity with the writings chronicled by Enoch. However, I believe that the entire Bible was written by men that wrote under the inspiration of the Holy Spirit—Jude's epistle cannot be an exception.