Book of Jude Part 15 (series: Lessons on Jude)
by John Lowe
(Woodruff, S.C.)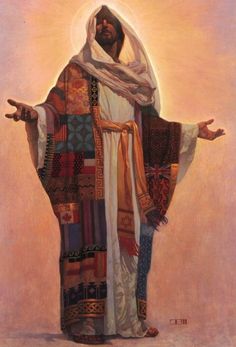 Behold, the Lord cometh with ten thousands of his saints. Christ's coming to be the judge of all those who rejected Him was prophesied as early as the middle of the patriarchal age, and was therefore even then a received and acknowledged truth.—The Lord cometh with his holy army (too numerous to count), including both angels and the spirits of just men made perfect. What a glorious time that will be, when Christ will come with ten thousand of these! And we are told for what great and awful ends and purposes he will come, namely, to execute judgment upon all (see v. 15).


The Lord cometh. That is, the Lord will come. "If any man love not the Lord Jesus Christ, let him be Anathema Maranatha." (1 Corinthians 16:22). It would seem from this to have been an early doctrine that the Lord would descend to the earth for judgment.

Ten thousand of his saints. This seems to be taken from Daniel 7:10: "A fiery stream issued and came forth from before him: thousand thousands ministered unto him, and ten thousand times ten thousand stood before him: the judgment was set, and the books were opened." A scene of judgment came into Daniel's vision next. God the Father was pictured on the throne in all wisdom (white hair), surrounded by countless angels, preparing to judge. The only other place where God the Father is actually seen in the Bible is *Revelation 5:1 and 7, but both occurrences are only visions; for God the Father is spirit.

*(Rev. 5, 7; NKJV) "And I saw in the right hand of Him who sat on the throne a scroll written inside and on the back, sealed with seven seals. Then He came and took the scroll out of the right hand of Him who sat on the throne.

The passage as found in "the Book of Enoch" is in these words: "Behold he comes with ten thousand of his saints, to execute judgment upon them, and destroy the wicked, and reprove all the carnal, for everything which the sinful and ungodly have done and committed against him," chap. ii. Bib. Repository, vol. xv. p. 86. If the Book of Enoch was written after the time of Jude, it is natural to suppose that the prophecy referred to by him, and handed down by tradition, would be inserted in it.

With ten thousand of his saints. Or, of his holy ones. The word saints we now apply commonly to redeemed saints, or to Christians. The original word is, however, applicable to all who are holy, angels as well as men. The common representation in the Scriptures is that he would come attended by the angels-"When the Son of Man comes in His glory, and all the holy angels with Him, then He will sit on the throne of His glory" (Matthew 25:31), and there is doubtless allusion here to such beings. It is a common representation in the Old Testament also that God, when he manifests himself, is accompanied by great numbers of heavenly beings. (Psalms 68:17) "The chariots of God are twenty thousand, even thousands of angels: the Lord is among them, as in Sinai, in the holy place." The chariots of God are thousands upon thousands of angels; and they surround the Almighty God in His holy place, both with reference to the ark of the covenant in the tabernacle on Mount Zion and God's throne in Heaven. (Deuteronomy 33:2) "And he said, The LORD came from Sinai, and rose up from Seir unto them; he shined forth from mount Paran, and he came with ten thousands of saints: from his right hand went a fiery law for them."

"Lord." "And ye shall flee to the valley of the mountains; for the valley of the mountains shall reach unto Azal: yea, ye shall flee, like as ye fled from before the earthquake in the days of Uzziah king of Judah: and the LORD my God shall come, and all the saints with thee." (Zech 14:5). And ye shall flee to the valley of the mountains; for the valley of the mountains shall reach unto Azal (probably located on the eastern side of the city). The prophet compares this future event to an event in past history: "Like as ye fled from before the earthquake in the days of Uzziah king of Judah. The earthquake is the same one referred to by Amos more than two hundred years earlier" (Amos l:l ). It must have been unusually severe, for it left an indelible print on the memories of the people of Israel. The important thing about the whole event is that the LORD my God shall come, and all the saints with Him. Note that the event is so striking to the prophet that he shifts to direct address. This is the great event when the Lord will return to the earth with His saints to set up His kingdom!

This prophecy was first articulated, a long time ago, but even then it is spoken like a thing just about to happen. We observe a great span of time as Jude explains Enoch's prophecy. As Enoch gazed with clear vision toward the end, he saw the Lord Jesus coming "with countless thousands of his holy angels" to fulfill judgment
as explained in the following verse.
15 To execute judgment upon all, and to convince all that are ungodly among them of all their ungodly deeds which they have ungodly committed, and of all their hard speeches which ungodly sinners have spoken against him.
I cannot pass v. 15 without taking notice of how often, and how forcefully, the word ungodly is repeated in it, no fewer than four times: ungodly men, ungodly sinners, ungodly deeds, and, as to the manner, ungodly committed. Godly or ungodly means little with men nowadays, unless it is to scoff at and put down even the very expressions of godliness; but it is not that way in the language of the Holy Ghost. Notice that omissions, as well as commissions, must be accounted for on the Day of Judgment.
Notice, further, that unkind language when directed toward one another, especially if it is meant to be hurtful, will most certainly come into account on the Great Day of Judgment. Let us all take care to be a Good Samaritan; if we happen upon one of God's true saints who is bleeding we ought to bind his wounds and take him to a place where he will be cared for. Let's do it for his sake and let's do it for the Lord's sake.
Christ comes to execute judgment on all; this will occur after Christ's 1,000-year reign. The rest of the verse shows that the 'all' here means all the ungodly. True believers will not be included. Through faith in Christ, they have been granted immunity from judgment, as promised in John 5:24: "Most assuredly, I say to you, he who hears My word and believes in Him who sent Me has everlasting life, and shall not come into judgment, but has passed from death into life." As the Son of Man to whom all judgment has been committed, the Lord Jesus will convict all who are ungodly among them of all their ungodly deeds which they have committed in an ungodly way, and of all the harsh things which ungodly sinners have spoken against Him. Four times in this one verse we find the word ungodly occurring. The people are ungodly, their deeds are ungodly, the manner in which they perform these deeds is ungodly, and they further manifest their ungodliness by their blasphemies against the Lord. He will convict them of the whole ungodly business, not just in the sense of making them feel a deep sense of guilt, but convicting them by pronouncing sentence as a result of their proven guilt.
He (Jesus Christ) cometh:
1. To execute judgment—He shall come to judge all the dwellers upon the earth, good and bad.
2. To convince (convict) them. We now commonly use the word convince in a somewhat limited sense, as meaning to satisfy a man's own mind either of the truth of some proposition, or of the fact that he has done wrong, and in this latter sense it is the same as the word convict. This conviction is commonly produced by argument or truth, and is not necessarily followed by any judicial condemnation. But this is clearly not the sense in which the word is used here. The purpose of the coming of the Lord will not be to convince men in that sense, though it is undoubtedly true that the wicked will see that their lives have been wrong; but it will be to pronounce a sentence on them as the result of the evidence of their guilt.
Observe, Christ will condemn no one without precedent (an action or decision that can be used subsequently as an example for a similar decision or to justify a similar action), trial, and conviction. Then every mouth shall be stopped, the Judge and his sentence shall be approved and applauded, and even the guilty condemned criminals shall be speechless, when all ungodly men are convicted of their ungodly deeds.
All that are ungodly among them. All that are not pious; all that have no religion.
Of all their ungodly deeds, etc. Of their wicked actions and words. This is the common doctrine of the Bible, that all the wicked actions and words of men will be called into judgment: "And the sea gave up the dead which were in it; and death and hell delivered up the dead which were in them: and they were judged every man according to their works" (Rev. 20.13). Death (used here for the grave) gives up the bodies; hell gives up the souls. No one is said to escape or enter eternal bliss. All the unsaved will suffer their eternal doom *(cf. 20:6). Even the unsaved who have died on the seas, whose bodies have never been recovered, will not be exempt from this august tribunal--"Marvel not at this: for the hour is coming, in the which all that are in the graves shall hear his voice, And shall come forth; they that have done good, unto the resurrection of life; and they that have done evil, unto the resurrection of damnation" (Jn 5:28, 29).
*(cf. 20:6) Blessed and holy is he that hath part in the first resurrection: on such the second death hath no power, but they shall be priests of God and of Christ, and shall reign with him a thousand years."