But Satan Hindered Us
by Dennis Michelson
(Painesville, Ohio)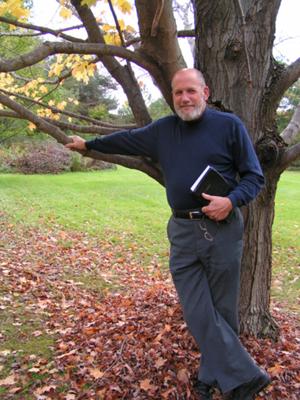 I Thessalonians 2:13-20

Introduction: The key to this message is found in chapter two and verse 12 - "That ye would walk worthy of God, who hath called you unto his kingdom and glory." You can be absolutely assured that Satan will seek to hinder you but you need to be equally as certain that you do not help him!

1. Three Ways Satan Can Hinder You (2:14-17)



By Persecution (2:14-15) If you sincerely seek to live like Christ and those who followed Him then you will be treated the same way they were treated.



By Closed Doors (2:16) The steps of a good man are ordered by the Lord and the stops are too! We need to be sensitive and obedient when our cherished plans and programs are put on hold.



By "Seasonal" Set Backs (2:17) We tend to operate in time and God operates in seasons. Isn't it strange that everything seems to be a "short time" in God's reckoning.
2. Three Ways You Can Help Satan
(2:13-17)


By Your Attitude Toward God's Word (2:13) We must always make a distinction between the Word of God and the word of man. Too often, we tend to believe the latter and doubt the former.



By Your Affiliation With God's Church (2:14) There is no such thing as a godly, New Testament believer, who is not closely associated with a local church. Those who diminish the importance of the local church do so at their own peril and invite the enemy to defeat them.



By Your Acceptance of God's Will (2:14-17) There are four specific times we need to watch carefully or the enemy of our souls will be helped by our lack of acceptance of God's plan for our lives:

(1) When we suffer (2:14)
(2) When we are persecuted (2:15)
(3) When we are silenced (2:16)
(4) When we are separated (2:17)
3. Three Ways You Can Hinder Satan
(2:18-20)


By Tenacity (2:18)


By Expectancy (2:19)


By Humility (2:20)