CAN YOU SAY, ONE WORLD GOVERNMENT
by CHARLES ROBEY
(MOODY AL USA)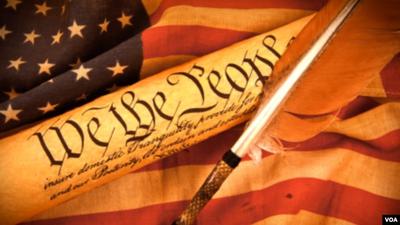 PROLOGUE

For those of us who claim the name of Christ, we are now living in a very exciting world full of Godly expectations. (James 1:12) For those who don't claim as much, (James 1:7-11) this God-created, Providence-graced world is home. For the former, this old world is only temporary, for we are citizens of heaven just passing through this world. (Philippians 3:20-21)

Have you read your newspaper, tuned in the television news, listened to talk radio, surfed the Internet, talked to your next-door neighbor, or even listened in the modern church service lately? If so, what's happening to We the People? Where are they hiding out these days?

So, what comes next? The very next event on God's calendar for us Christians will be the Rapture. This refers to the sudden catching away to meet Jesus in the clouds. (I Corinthians 15: 51-58) (I Thessalonians 4:13-18) And, as for you others, well, you will be left behind in a world of chaos and judgment never before seen here on earth.

I trust you will enjoy my concept of prophecy, of the past, of the modern day, and of the future in this blog entitled "CAN YOU SAY ONE WORLD GOVERNMENT?" Scripture is very clear with respect to this dying world's chain of events.

Please note, before I proceed, I must remind you that I have mixed the content of this important blog of America's freedom with certain Scripture and my interpretation of such Scripture. Of course, as you read on, you are entitled to your own opinion.

"There are six things the LORD hates, seven that are detestable to him: haughty eyes, a lying tongue, hands that shed innocent blood, a heart that devises wicked schemes, feet that are quick to rush into evil, a false witness who pours out lies and a person who stirs up conflict in the community." (Proverbs 6:16-19)

As far as the future here on earth is concerned, the old grandfather clock is chiming away. The Scripture explicitly says that in the later times (the last days) there will be a falling away from faith into apostasy. (I Timothy 4:1-2)

Scripture also foresees in our day, that of the end time or last days, our culture would go from bad to worse. Yes, we now find ourselves in a time of government evil (Proverbs 2:8), of false teachers inspired by demons, and an explosion of hypocrisy and lies. (I Timothy 4:12) It's a time of apostasy, mass corruption, and the breakdown of law and order. (II Timothy 3:1-9,13) People are no longer content to hear sound teaching, and turn to many different teachers of evil and untruths. (II Timothy 4:3-4) ) It's a time when people mock the end time prophecy, (II Peter 3:3-4) which prompts a flurry of shouted agreements. The Scripture labels this time frame in history as prophecy. (II Peter 1:20-21)

"We know the Bible came from God, through the men who wrote it. God superintended these human authors so that using their own individual personalities, they composed and recorded without error God's Word to man. Without error only applies to the original manuscripts, however, though the manuscripts we possess today have been transmitted with high accuracy. Here we have dual authorship of God's prophetic Word, the Holy Spirit guiding and guarding the men involved in the actual writings." (Taken in part from Dr. Charles Ryrie)

So if you have been hidden under that proverbial rock, the events of this world can be somewhat overwhelming. Please allow me to enumerate the facts of the matter.

How does our present day and future look to us? Will America's great Republic continue to be the land of the free, and home of the brave? Will the progressive events of today's evil world restrict our freedom at home and abroad? Will any event seriously become a threat to American freedom?

As for today, misinformation and fake news are absolutely and positively on the rise. However, because of our worldly culture, only certain information is being brought to the forefront by America's social media and news networks.

Now to the main concern of this blog, of our Republic's freedom.

Biden's Amendments Hand U.S. Sovereignty to the WHO, by Lori B (Taken from internet)

"It's a Communist Insurrection! Friends we have very little time left. I did a short report on this recently but feel the urgent need to elaborate more on this very serious matter. In just a few days May22-28, 2022 the World Health Assembly will meet at the UN headquarters in Geneva Switzerland with members of 194 nations to vote on Biden's Amendments that his administration secretly sent back in January of this year ( 2022) without any press conference or even an official statement to the American people about his amendments to be voted upon in just a few days from now, May 22-28 giving the World Health Organization full control over the health of every person in the U.S.

Those amendments are to give control and unilaterally intervene in the affairs of any nation having a health emergency. It will nullify the powers of nation-states. The WHO said Covid could have been prevented if they had been given global authority. The WHO is what pushed for lockdowns, mandates, and vaccine passports. They want digital passports on a global scale.

We have already been forewarned by Biden, Fuci and others on the left as to what is coming in the fall. Why do you think they know all this? Biden stated, that 100 million Americans will be infected this fall with a virus. This is why the left is still wearing masks. They know what is coming and how do you think they know this? I will let you decide on that one! Keep in mind it was the WHO that supported the Communist Chinese during the pandemic on the Wuhan Lab. Once they get the control and authority, they will be able to bypass our laws and Constitution and use their own police force if there is any resistance to their actions. If you don't obey them and get their deadly jabs etc. you will go before a tribunal in an international court and tried without any council on your own. They will have the power to do this without any interference because it will already be a law enacted. (thelighthousenewsandmore.org)"

If adopted this month, Biden's amendments will go into effect this November. This proposal is such a radical change it should need the approval of the U.S. Senate. PS The midterm election is in November.

Seems, according to this excerpt, the American congress may have not gotten involved in this all-important decision. So, what has happened to our more perfect Union, our Justice, our domestic Tranquility?

"We the people of the United States, in order to form a more perfect Union, establish Justice, insure domestic Tranquility, provide for the common defense, promote the general Welfare, and secure the Blessings of Liberty to ourselves and to our Posterity, do ordain and establish this Constitution for the United States of America. (The US Constitution)

Can you say "One World Government?" Can you say "New World Order?" (Revelation 13:1-18)

The closing performance here is what can, and what will America's powers-that-be and we freedom-loving Americans do about America's government overreach within our society? I leave you with this Scripture answer. Amen!

Lamentations 2:19 "Arise, cry out in the night, as the watches of the night begin; pour out your heart like water in the presence of the LORD. Lift up your hands to him for the lives of your children, who faint from hunger at every street corner."

EPILOGUE

"Now we come to the big question. What do we do now in light of the devolution of society around us? When we ask the question in that way, we betray a misunderstanding of the problem. We mistakenly think the problem is outside us - that it originates with the non-Christian population. We sometimes adopt the attitude of the Pharisee who prayed, "God, I thank You that I am not like other men---extortioners, unjust, adulterers, or even as this tax collector." (Luke 18:11)

"The truth is, we can echo the words of Pogo in the old Walt Kelly comic strip, "We have met the enemy and he is us!" All too often we Christians are like "other men." We have allowed the world to conform us to its image instead of allowing the Holy Spirit and the Word of God to transform us into the image of Christ. (Romans 8:29)

"So when it comes to answering the question, "What do we do?" The first thing we do is let judgment "begin at the house of God." (I Peter 4:17) We must remove the beams from our own eyes before we point out the speck in the world's eye." (Taken in part from Dr, David Jeremiah's best-selling book, I Never Thought I'd See the Day)

"Therefore, I urge you, brothers and sisters, in view of God's mercy, to offer your bodies as a living sacrifice, holy and pleasing to God—this is your true and proper worship. 2 Do not conform to the pattern of this world, but be transformed by the renewing of your mind. Then you will be able to test and approve what God's will is—his good, pleasing and perfect will."(Romans 12:1-2)

So, bye for now. We will talk again, the next time around. Stay tuned!

PLEASE VISIT THE INTERNET AND CLICK THE SEARCH WORDS "BIDEN /WHO" FOR ADDITIONAL READING ON THIS VITAL TOPIC!