CANCER IN THE BODY OF CHRIST: WORD OF FAITH (Part 2 of 4)
by Jeff Hagan
(Tacoma, WA, USA)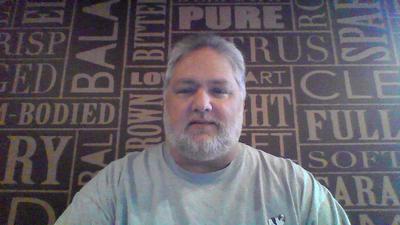 Non-denominational Reformed


3. Revelation

WORD OF FAITH:
So called "anointed" pastors/teachers receive "revelation knowledge" from God that specifically addresses a doctrinal issue or to a person's condition or situation. This revelation is the truth and is above the authority of the Word of God. It is to be put into action and obeyed without question.

MAJOR MISTAKE:
Most of the time these Word of Faith teachers speak as if the "revelation knowledge" they have received is without error. This results in a couple of major problems: first, it often leads them into a maze of conflicting and contrary statements that are impossible to unravel; and, second, it brings to surface a form of the Gnostic heresy – a special, mystical knowledge that others ache for but never receive. It is usually preceded with "God told me to tell you…" or something very similar, the implication being that it is the teacher who is more worthy and likely to hear from God than one who sits under their teaching.

SCRIPTURE:
"But the prophet who speaks a word presumptuously in My name which I have not commanded him to speak, or which he speaks in the name of other gods, that prophet shall die." You may say in your heart, 'How will we know the word which the Lord has not spoken?' "When a prophet speaks in the name of the Lord, if the thing does not come about or come true, that is the thing which the Lord has not spoken. The prophet has spoken it presumptuously; you shall not be afraid of him" (Deuteronomy 18:20-22).

"To the law and to the testimony! If they do not speak according to this word, it is because they have no dawn" (Isaiah 8:20).

4. Positive (and Negative) Confession

WORD OF FAITH:
Literally saying something out loud makes what you say true (or happen) – whether good or bad. Words actually contain power, they are encapsulated with power: "What you confess, you possess," "Name it and claim it," "Blab it grab it."

MAJOR MISTAKE:
This concept, taken from the passages describing how God "spoke" creation into being, is another twist on the "we are gods" theme. The result with this is the believer is credited for whatever is "good" in his or her life (healing, wealth, etc.) and blamed for anything that's bad (sickness, poverty, etc.) based completely on the words that they speak. The ridiculousness of this doctrine is very clear from Scripture where Job, Jeremiah, David, Jonah, and Elijah all made negative confessions that didn't result in a negative reality.

SCRIPTURE:
"'For My thoughts are not your thoughts, Nor are your ways My ways,' declares the Lord. 'For as the heavens are higher than the earth, So are My ways higher than your ways And My thoughts than your thoughts'" (Isaiah 55:8-9).

5. Faith

WORD OF FAITH:
"Faith" is a "force" that, when correctly held, will bring about whatever is "believed" to be true (e.g. "I am healed"; "I have been promoted," when these things have not yet happened). God created the world "by faith," and gave man the exact same kind of faith that He has. This was, however, corrupted in the Fall, but it can be regained once a person is born again.

MAJOR MISTAKE:
This kind of faith requires the person to ignore reality and "see" the coveted reality instead. Word of Faith proponents push putting faith in faith, whereas the Bible teaches that faith is "being sure" or confident that what God says is true, and that the object of faith is
not the power of faith (or words encapsulated with that power), but God. In addition, this doctrine attributes to man the creative power that belongs to God alone who speaks things into reality. In fact, Word of Faith teachers say that even those who are not believers can exercise this kind of "faith" and "will" things into existence.
The Word of Faith movement largely rests on their misinterpretation of Mark 11:22 which they read as Jesus instructing His followers to have the "faith OF God." This faith of God theology is the force behind most of the movement. God operated by faith in creation, they say, and we are instructed to have that same faith. However, that is an inaccurate translation of the text. By far, the most sensible translation of this passage is "have faith IN God." The overwhelming Scriptural evidence that supports this translation is simply ignored by the those in the Word of Faith movement.
INTERESTING QUOTES:
"Faith is a power force. It is a tangible force. It is a conductive force" (Copeland, The Force of Faith, p.13).
"The force of faith is released by words. Faith-filled words put the law of the Spirit of life into operation" (Ibid. p. 18).
SCRIPTURE:
"Now faith is the assurance of things hoped for, the conviction of things not seen" (
Hebrews 11:1
).
"Whom God displayed publicly as a propitiation in His blood through faith. This was to demonstrate His righteousness, because in the forbearance of God He passed over the sins previously committed; for the demonstration, I say, of His righteousness at the present time, so that He would be just and the justifier of the one who has faith in Jesus" (
Romans 3:25-26
).
6. The Bad in Life
WORD OF FAITH:
Everything bad in a person's life is brought about directly by Satan either because of sin in the person's life or because of their "lack of faith."
MAJOR MISTAKE:
This doctrine strips God of His sovereignty and puts Satan in the position as sovereign ruler of all that is not "reclaimed" by believers. It also denies that God may sovereignly use means to help us grow, teach us, or correct us, that may appear as "bad." Finally, it simply ignores the reality that evil is present in a fallen world so bad things will naturally happen.
SCRIPTURE:
"Because of the surpassing greatness of the revelations, for this reason, to keep me from exalting myself, there was given me a thorn in the flesh, a messenger of Satan to torment me—to keep me from exalting myself! Concerning this I implored the Lord three times that it might leave me. And He has said to me, 'My grace is sufficient for you, for power is perfected in weakness.' Most gladly, therefore, I will rather boast about my weaknesses, so that the power of Christ may dwell in me. Therefore I am well content with weaknesses, with insults, with distresses, with persecutions, with difficulties, for Christ's sake; for when I am weak, then I am strong'" (
2 Corinthians 12:7-10
).
"I know, O Lord, that Your judgments are righteous, And that in faithfulness You have afflicted me" (
Psalms 119:75
).
"All discipline for the moment seems not to be joyful, but sorrowful; yet to those who have been trained by it, afterwards it yields the peaceful fruit of righteousness" (
Hebrews 12:11
).
"No longer drink water exclusively but use a little wine for the sake of your stomach and your frequent ailments" (
1 Timothy 5:23
).
"Erastus remained at Corinth, but Trophimus and I left sick at Miletus" (
2 Timothy 4:20
).