Celebrating Supernatural Living Part 2
by John Lowe
(Laurens SC, USA)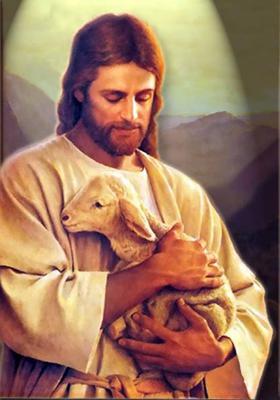 The next thing that we must do as we seek to experience the adventure that will come from believing God is to "learn to plan supernaturally."

This involves our personal lives, our families, the church, our business, or whatever pertains to our need for planning. There is nothing wrong with planning. Proverbs 16:9 says, "In his mind, a man plans his course, but the LORD directs his steps" (NABWRNT). God, Himself is a planner. He has a well-thought-out plan for the world from the first day until the last. This verse points out that Man was given the ability to reason, however, all other creatures are ruled by natural instinct. Therefore, it is a shame if any man or woman doesn't work out a way that pleases God and leads to eternal life.

It is helpful for us if we are dependent upon God and are subject to His direction and authority. If the way you choose brings glory to God you can expect that He will guide your steps by His Spirit and grace. This is God's plan and it is intended to teach us to say, "If the Lord will, we shall live and do this or that," and to keep our eyes on God, not only when we encounter the big things in life, but in every step we take Psalm 139:16 indicates divinely detailed planning for our lives. There it says, "You saw my body as it was formed. All the days planned for me were written in your book before I was one day old" (NCV). God has His eye on us before we are born. These verses confirm that life does exist from the moment of conception.

The psalmist affirms God's knowledge of his life from the pre-embryonic stage until his death. The Lord weaves and knits together our beings in the wombs of our mothers. We are in a real sense "prescription babies" in that God has a custom design for every individual, equipping each for specific achievement and purpose. Even the greatest tragedies can be overruled or transformed to good within the providence of God (Rom. 8:28).

We praise God for the wonderful way in which He fashioned our bodies, our minds, and our spirits. We marvel at the magnitude of His thoughts. We are grateful that He never finishes His tutoring process. Even our worst negative traits can be transformed into positive qualities.

The next thing to do is to experience the adventure that will come from believing God is; "let God reveal His vision to you."
Listen when you pray, when you read His Word, and when you meditate upon Him. It is a ministry of the Holy Spirit to reveal God's will for your life. This then becomes the basis of our faith. Then we set our goals so that they become His goals for us. And if we have God-given goals we should "prepare for the fulfillment of His goals."

Our faith will be tested, but God is faithful when we trust and obey Him. He will confirm His direction for us and assure us through prayer of His will. That's the message of 1 John 5:14-15: "And this is the confidence which we have in him, that if we ask anything according to his will he hears us. And if we know that he hears us in whatever we ask, we know that we have obtained the requests made of him" (RSV)

Jesus encourages us to come to God in all circumstances, with our requests. The only condition that is set is that our prayer must be agreeable to the will of God. If it is, we may be confident that our prayer will be heard in heaven. Just to know that our prayers are heard, is as good as knowing they are answered because we can have confidence in His mercies and blessings.

Our obedience to God requires supernatural planning, planning by faith, following God's plans. But here's the challenge; we should "have big plans, God-sized plans." The plans and goals God gives to people have two consistent elements; a worldwide influence and a lasting impact. God's goal to Adam and Eve was to "be fruitful and multiply and fill the earth and subdue it" (Gen. 1:28). God's goal to Abraham was not just to have a son, but to start a nation and to be a blessing to all people on earth (Gen. 12:1-13). Jesus' goal for the disciples was for them to be witnesses in the power of the Holy Spirit from Jerusalem to the ends of the earth (Acts 1:8). God-sized plans are big plans, supernatural plans. If they are so small that we can fulfill them ourselves, they aren't God-sized, and God will not bless them. Our plans are big enough when they need God's intervention.

Dr. Joon Gon Kim received a vision from the Lord to have a gathering for Christian training in Korea. His goal was 300,000 delegates, but more than 323,000 came from seventy-eight countries, including 15,000 pastors and evangelists. The largest evening service was attended by 1.5 million. More than a million registered salvation decisions in one evening. This happened because the Lord touched the heart of one man to trust God for great things.

The third thing we need to do is to "learn to pray supernaturally."

Supernatural praying is found in John 14:12-14: there we find these words, "greater works than these shall ye do." God gives us the faith to pray for something, and as we pray, He causes our faith to grow and then He causes us to pray even greater things for Him.

Matthew wrote, "According to your faith, be it unto you" (Matt. 9:29). We can never ask God for too much if our hearts and motives are pure and if we pray according to the Word and will of God. Someone has said, "Whatever we vividly envision, ardently desire, sincerely believe, and enthusiastically act upon will come to pass it there is a supernatural authority for it."

A while back a Christian organization was praying for the Lord's miraculous provision for a certain sum of money. Within a few days, a man announced that he would give the ministry a gift of $1.1 million. This was unquestionably a supernatural provision.
The fourth and last thing to mention today is that we need to "learn to claim supernatural resources."

We are not ordinary people. Our lives are joined with the one who spoke the world into existence. We belong to Him who has been given all authority in heaven and on earth. He dwells in us in all His resurrection power. We can claim Philippians 4:13 for our lives, "I can do everything through Him who gives me strength." What Paul is saying is, "In all things, I continue to be strong by the One who infuses the power into me." Paul has such strength as long as Christ keeps pouring the power (Gr dynamis) into him. A living Christ on the inside is more than sufficient to endure the circumstances on the outside. What Christ wants Paul to do, Christ enables Paul to do. Where the finger of God points, the hand of God provides the way.

Our faith may be small, but like a muscle, it will grow with exercise. If you are struggling to trust God for some physical need, for someone's salvation, or for financial help, then pause to meditate on whatever barrier to your faith you are facing right now. Remind yourself of God's power available to you to accomplish the supernatural.

If you are not trusting God, that is sin. Confess your unbelief to Him and claim by faith His supernatural resources.
We have seen what it means to celebrate supernatural living. This is God's will for our lives and for the church!