Christian Rewards Part 1
by John Lowe
(Laurens SC, USA)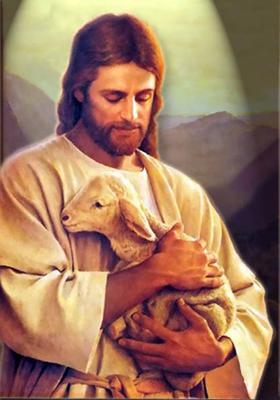 January 30, 2003


Title: Christian Rewards

Text: "He who plants and he who waters are equal, and each shall receive his wages according to his labor…If the work which any man has built on the foundation survives, he will receive a reward" (1 Cor. 3:8, 14).

Scripture reading: 1 Corinthians 3:8-15
____________________________________________________________

Introduction:

Sierra and I are glad to be here with you. We missed last week because of the weather. The roads were terrible and a lot of people didn't get to leave the house. I hope you are all feeling well today and are ready to sing some songs and to listen to the devotion that we have prepared for today. Today, we are going to be studying the subject of Christian rewards. It's something that we can all look forward to. I don't know if you are aware that the Bible says that every child of God is going to receive a reward. If you have your Bibles and want to follow along, you can turn to 1 Corinthians 3:8-15. What will be our scripture reading? At the end of our service we will have a time for prayer so if you have any prayer requests, let us know at that time so that we can bring them before the Lord. Before we sing, I want to read our text for today to give you a little glimpse of what the Bible says about rewards.
"He who plants and he who waters are equal, and each shall receive his wages according to his labor…If the work which any man has built on the foundation survives, he will receive a reward" (1 Cor. 3:8, 14).

Songs:
1. One Day-#127
2. Amazing Grace-#165
3. Blessed Assurance, Jesus is Mine
4. Standing on the Promises-#335

Prayer for Lesson:

Let's begin our Bible lesson by reading our scriptures: 1 Corinthians 3:8-15.
8 He who plants and he who waters are equal, and each shall receive his wages according to his labor.
9 For we are God's fellow workers; you are God's field, God's building.
10 According to the grace of God given to me, like a skilled master builder, I laid a foundation, and another man is building upon it. Let each man take care how he builds upon it.
11 For no other foundation can anyone lay than that which is laid, which is Jesus Christ.
12 Now if anyone builds on the foundation with gold, silver, precious stones, wood, hay, straw—
13 each man's work will become manifest; for the Day will disclose it, because it will be revealed with fire, and the fire will test what sort of work each one has done.
14 If the work which any man has built on the foundation survives, he will receive a reward. (Let me read this verse again because we are talking about rewards today.)
15 If any man's work is burned up, he will suffer loss, though he himself will be saved, but only as through fire.

There is a lot of scripture about rewards, which I want to share with you, so I am going to let the Bible speak for itself today.
And besides, who should we listen to more than God, and He does speak to us from His book.

Living the Christian life is a blessing not only now but also in the future.
And one reason for that is because every child of God can look forward to a reward.
I have to admit that the idea of rewards is something that I don't think much about, and any service I do for God is done because I love Him, not because I want a reward.
And our salvation is not tied to anything that we do for God.
There is a great difference between the doctrine of salvation for the lost and the doctrine of rewards for the saved.
Salvation is by grace, not by works, but rewards are according to the works of the believer.
Salvation is a gift; rewards are earned.

We are saved by grace, not by works, otherwise, we could boast and say that we did it.
The passage in First Corinthians, which we just read, reveals several truths about rewards:
First, every believer will be rewarded according to his or her own labor.
Verse 8 says, "He who plants and he who waters are equal, and each shall receive his wages according to his labor."
Here rewards are called wages-something you receive because you have worked.
The verse says that planting and watering are equally important.
You may plant the word of God by witnessing, and never see a result.

But the Word of God will always have an effect-the Bible says it never returns void.
Years later someone may give that person the gospel and they will believe you had an important part.
Second, we are laborers together with God, not for salvation but for his service.
That's what we read in verse 9, "For we are God's fellow workers..."
God builds His church through us.
He uses our mouths, our lives and our giving to present the gospel.

Third, in verse 11 we are told that we are to build on Christ as our foundation;
"For no other foundation can anyone lay than that which is laid, which is Jesus Christ."
Anything we do for the kingdom of God must be done for Christ's sake, and then it will last.
Fourth, we have a choice of two kinds of building materials: gold, silver and costly stones are one type and wood, hay and straw is the other type.
The first type represents eternal materials, the second represents worldly materials.
Building with eternal materials results in rewards.
Building with worldly materials results in loss at the judgment seat of Christ.
Let me illustrate this with a story.
A minister sat at the bedside of a dying friend.
As the friend talked of going home, tears filled his eyes.
Knowing the man was young in the Lord, the minister thought he was afraid to die and so he tried to speak words of encouragement to him.
But the friend said, "I'm not afraid; I'm just ashamed to die."
Christ was his Savior, but he had to meet Him empty-handed.
His life was like "wood, hay, and straw."
He had lived a life that was without any good works, he had not witnessed for Christ, he didn't support his church, and he rarely prayed.
He was ashamed, But it doesn't have to be that way because Christians can live and die crowned with victory.
Sometimes the Bible calls the Christian's reward a prize, but several times it is called a crown.
Five crowns are mentioned in the New Testament.
That's our Bible study for today-we are going to see what those crowns are.
The first crown that I want to describe is the crown of life.
The crown of life is the subject of James 1:12, "Blessed is the man who endures trial, for when he has stood the test he will receive the crown of life which God has promised to those who love him."
The crown of life is sometimes called "the lover's crown."
We find the strength to overcome temptation and endure trials through the love of God.
This crown is for those who love Him.
How do you know if you love Him?
Jesus told us how; He said, "If you love Me, keep My commandments."
If you really love Him, you are obeying Him.
Love is so important.
Jesus said that the greatest commandment was to love God with all your heart and also to love others.
Without His love in our hearts, trials can cause us to become bitter and critical and lose the crown of life.
This is also the crown that is received for being "faithful unto death."
It says in Revelations 2:10, "…Be faithful unto death, and I will give you the crown of life."
All believers have earned life, (The Bible says that when we are saved that we pass from death into life.) but not all believers will be rewarded with the crown of life.
To receive it, we must love the Lord more than our lives because it says in Mark, "For whoever would save his life will lose it; and whoever loses his life for my sake and the gospel's will save it" (Mark 8:35).
We must live for Christ and endure temptations and trials in the power of the love of God, and then we will receive the crown of life.
The second crown is the crown of rejoicing.
The crown of rejoicing is called the soul winners crown.
The greatest work we are privileged to do for the Lord is to bring others to the knowledge of Christ as personal Savior.
But let me ask a question, "Why win souls?
And now, I will give you four answers to that question.
First, it is wise to win the lost.
Proverbs 11:30 says, "The fruit of the righteous is a tree of life, And he who wins souls is wise."
The world may not put much value in the saving of a soul, but God does.
When you tell someone about Jesus you are wise.
Second, it is a work against sin.
James wrote, "let him know that he who turns a sinner from the error of his way will save a soul from death and cover a multitude of sins" (James 5:20).
Those who don't know Christ as Savior are spiritually dead. They can be born again, but they need to hear about Jesus.
Third, it is a cause for joy in heaven.
Luke 15:10 says, "…there will be rejoicing among the angels of God over one sinner who repents."
What a picture this is!
Can you imagine the kind of celebration this is?
As far as I know, I have never been the cause of a celebration here on earth, but one day in November 1951 I received Jesus as my Savior and the angels in heaven celebrated.
Praise God!
Fourth, every soul-winner will shine as the stars forever.
Daniel expressed that thought when he wrote, "Those who are wise shall shine Like the brightness of the firmament, And those who turn many to righteousness Like the stars forever and ever" (Dan. 12:3).
Allow me to ask another question, "Since we know why we must win souls, how do we go about it?"