CHRISTIANS AND POLITICS, CONNECTING A HOLY MIX
by Charles Robey
(Trussville AL)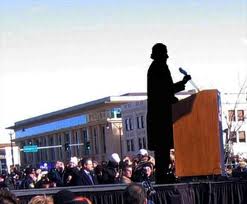 All my life, I've heard of the term "Politician", be it pro or con. So, in order to get a better understanding of this title, and in order to better address the title with respect to writing a Christian article, I went directly to my trusted internet search. To my amazement, I found no definition parallel between a politician and a Christian. Also, I was surprised to see the one particular belittling characterization.


Here it is, directly from the internet. Please pick and choose, to satisfy your interpolation, based on our current political posture.
1. a person who is active in party politics.
2. a seeker or holder of public office, who is more concerned about winning favor or retaining power than about maintaining principles.
3. a person who holds a political office.
4. a person skilled in political government or administration; statesman or stateswoman.
5. an expert in politics or political government.

Remember the situation in scripture whereby Jesus stooped down and wrote in the sand, when confronted by the so-called political religious leaders over His supporting of a prostitute. ( John 8:3-11 ) What if Jesus were here today ? How many times would He write in the sand, over our 21st century politicians ?

Have we, as a nation, deserted God ? Has an agnosticism mentality, within our governmental leadership caused our nation to be placed on trial, by not electing godly men and women? And if we have done so, what are the conformation signs ?

Just look around you at the changing weather patterns, the civil unrest, the depressed economy, the fabricated current events news releases, the dummying down of society, etc. And the most important aspect of a godless nation is the bias against true Christianity. ( 2 Timothy 3:1-5,13)

I'm old enough to remember the demise of the "Dixiecrat's". This term was derived from Dixie and Democrat. I'm also old enough to remember other politicians such as the little judge, Governor George Wallace, who ran for president. Ronald Reagan, the actor turned President. And Jimmy Carter the reformed peanut farmer president.

Yes, we have had quite an array of characteristic presidents, down through the ages, some good and some not so good. Many of these presidents have been a child of God, while others have either forgotten their Christian heritage, or even have refused to claim any kinship with Christ. ( Jeremiah 17:13 )

Often times, we tend to judge others not knowing their true spiritual condition. Especially , those who have power over us. I'm just as guilty as the next person. God, however, looks at man's spiritual condition differently than we do. ( 1 Samuel 16: 7 ) ( 1 Peter 3:3-4 ) ( Matthew 10:16 ) ( Proverbs 31:30 ) ( 2 Cor 11:3 )

You see, no one actually knows anyone's heart, including our elected officials. Therefore, we should prayerfully seek the advice and the comfort of God's Holy Spirit (John 14:26) ( John 16:13) ( 2 Cor 2:9-13), as God can and does use all mankind in perfecting His perfect "Will". The famous and the not so famous. ( Isaiah 66:2) The high and mighty ( Proverbs 16:18) in the public eye and those obscured by their humility. ( James 4:6)

The story was once told, of a well know politician, who had died, and was standing before the " pearly gates". This person, hoping to see some of his relatives, asked if there were any of the well known denominations in heaven. Saint Peter then answered "no". The man was then overwhelmed, and asked why. Peter then responded by saying they only had Christians up there.

Do you ever wonder why a certain politician, ruler, magistrate, etc, has been placed in power ? By history, God will often use a particular person, believer or unbeliever, to effect His perfect "Will". Unlike us humans, God knows all actual and possible things. ( Matthew 11:21) Yes, God is the supreme ruler over all (Ephesians 1:8 ) and is always just. ( Acts 17:31)

God's definitive "Will" does have a specific purpose for everybody, everything and every occurrence, including politicians. And no one, nor any event will ever change this perfect "Will". In other words, in His righteousness ( 1 John 1:5), God is unchanging and unchangeable. ( James 1:7)

There is nothing that God does not know about. God recognizes the successiveness of events but all past, present and future events are equal in value to God. He is free of the sequence or the progression of time. ( Genesis 21:33) ( Psalm 90:2). Let's all pray accordingly that God's perfect "Will" be done, in our country as well as in our personal lives.

Is it too late for our country, some have asked ? I think not, We serve a wonderful understanding God, who has given us a defining way of repentance. 2 Chronicles 7:14) God has spoken through His Holy Word, by giving
our nation a choice. We have the option of turning back to God and reaping the good benefits. Or, we have the unfortunate alternative. If our nation turns back to God, He will hear us.
And according to this passage, it is understood that God will not hear us if we fail to turn back to Him.
Does God parallel this particular scripture passage to any political persuasion. On the contrary, God specifically addresses His people who are called by His name. Hence, it's going to take more than just a president to heal our land. It's going to take, "We The People". Will we Christians give way to our "super egos", or will we live according to God's Holy Word, in repentance.
In consideration of God's forgiving spirit is His attribute of eternal love for believers and unbelievers alike. Meaning, God always seeks the highest good of displaying His own will. ( Ephesians 2:4-5)
This love of God includes all manner of individuals in authority over us, be they good or bad. And He expects us to do the same. ( 1 Timothy 2:1-3) Consequential, we are commanded to pray for them all. ( Matthew 5:43-48) In Pastor Hayford's teaching from "Ten Steps Toward Saving America," he said, "You cannot intercede for a person you first do not love".
Conversely, it should be noted that the scripture does not suggest that God approves a corrupt government, ungodly officials, or unjust legislation. God often times will use the imitative as punishment for our sins. This is affirmed within the Old Testament writings. (Daniel 4:32) ( Psalm75:6-7 )
What about you, beloved ? Since Christians are made up of "saved personalities", a struggle will often times ensue between the dictates of the kingdom and the obsessions of the world. Especially, if the politicians are announced unbelievers. With this in mind, Christians should never compromise their faith by overlooking the basic scriptural principles. (John 17:20-24).
The old country parson once said, "if you have no personality when you are saved, then you will just be a Christian with no personality".
Where should we start, if we're seeking God's guidance in dealing with conflict among public officials ? Here's where my fundamental Christ-like convictions come strongly into play. We should start with Scripture, with God's inspired Word. ( Psalm 119:11)
Now this is always a good starting point, the best as a matter of fact. And in times of extreme political conflict, it's even more essential that we begin with and cling to biblical teaching. ( 2 Timothy 3:16)
In times of conflict our natural human emotions tends to rule over our Christian passions. We anger and want to lash out at the circumstances involved. ( Psalm 58:8) We feel fear and want to defend our principles. Or maybe even progress to an attack mode. Needless to say, the modern day internet gossip does a great deal to foster this type behavior.
Realizing, from a secular view point it's hard having the mind of Christ. ( Philippians 2:5) Even in good times, this is hard to do so. But, when you're in the midst of conflict with others who do not hold to biblical principles, doing what Philippians 2 requires is more than hard.
It's impossible . . . without God, that is. It calls us to instinctively counter ungodly political correctness and counter evil cultural trends. And, as follows of Christ, we're just not wired to do this apart from God's divine help.
Nonetheless, in times of conflict we must cling to our biblical heritage and stand solidly upon Scripture ( Philippians 1:1-11), as God's ways of dealing with this type conflict are very different from our human mind-set. ( Isaiah 55:8)
Always remember, political conflict has never and will never go away. For our struggle is constantly with Satan himself ( Ephesians 6:12), as he currently influences our world structure, including certain renowned world leaders. And when confronted with the evil political schemes of Satan, just commit ( Romans 12:1-2 ) to memory taking to heart the Apostle Paul's advice.
Ask yourself, "What would it be like if I were to actually have the mind of Christ here?" And plead the help of God's Holy Spirit ( Romans 8:26) through much pray and supplication.( 2 Thess 2:16-17)
Amen
Author's Note:
Pastors and churches are to stand first for the saving gospel of Jesus Christ, second for training those who believe the gospel to grow in Christ likeness so that they may winningly join the mission of representing the gospel. There are no greater causes than these. Pastors and churches are not to allow lesser causes to get in the way of their primary callings.
Once pastors and churches begin to align themselves too closely with public policy issues, with political parties and candidates, or even with moral crusades, they begin to limit the people to whom they can effectively speak.
( Internet excerpt from The Thorncrown Journal )