CHRISTIANS & FIBROMYALGIA: 20 Things NOT to Say to a Sufferer (B)
by Jeff Hagan
(Tacoma, WA, USA)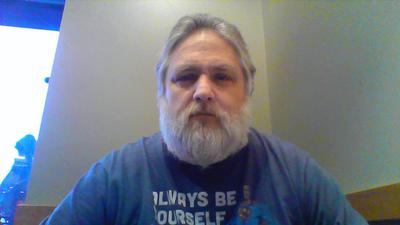 1 Thess. 5:11, "So encourage each other, and build each other up..."

Hebrews 3:13, "But encourage one another day after day..."

Ten – Do NOT say, "It must be nice not having to go to work." Oh really? Yeah, you're right, feeling unproductive and useless is far better than feeling productive and useful. Get a grip! Being home all of the time can be excruciatingly boring, and again, it's not as if we have a choice. If I could work, I'd be working. I would much rather have some income than to be dirt poor and feel worthless.

Eleven – Do NOT say, "It's just part of getting older" or "Aches and pains are normal." To start, I was diagnosed in my mid-20's, that's not very old. Children have fibromyalgia. Next, there is nothing "normal" about the aches and pain people with fibromyalgia experience.

Twelve – Do NOT say, "Boy, I wish I had time to nap." The majority of people seem to think we enjoy having to sleep at times during the day. Again, I repeat, we do not choose this and it's hurtful when you speak to us as if we do.

Thirteen – Do NOT say, "You're just depressed." First, it is inaccurate to describe depressed as "just depressed," it's so much more than that. Never minimize the symptoms one may suffer in their depression regardless if it is connected to their fibromyalgia or not. Second, depression can be either a response to a chronic illness or be a main symptom. In my case, depression came on much later than my fibromyalgia. My fibromyalgia condition preceded my depression by several years.

Fourteen – Do NOT say, "Other people are worse off than you." Really? Thanks for the update genius because I had no idea. I know there are people worse off than me. People die from cancer every day. People may have fibromyalgia more severe than I do. Suffering and pain are subjective experiences. One's ability to tolerate pain is not a litmus test for another person's toleration level. It can't be measured. We have no desire to enter a "Who Has The Worst Pain" competition. We should not feel guilty or be made to feel guilty because someone will always have something worse than we do. This is my body, my pain, and the only ones who know it's extent are me and God.

Fifteen – Do NOT say, "You need to change your diet." First of all, the Mayo Clinic recently put out an article stating there is actually no concrete, scientific connections from the commonly claimed sources – carbonated beverages, sugar, artificial sweetener, refined flour, etc. - to fibromyalgia. Not that diet isn't important, there is just no evidence to what foods may contribute to fibromyalgia (if any). Second, when this is said the implication that accompanies it is that chronic illness is somehow our fault, that eating the wrong diet caused it. Three, there are two extremes with this topic. On one end of the spectrum are those who often feel too sick to eat because of fibromyalgia or the medicines that have to be taken for it. On the other end of the spectrum, the taste of food for some is the only time they enjoy anything. Of course, we need to try and avoid both extremes, but these are results of the illness not causes. When I was diagnosed with fibromyalgia I was in my physical prime and my diet had absolutely nothing to do with it.

Sixteen – Do NOT say, "It's just stress." Okay, then why doesn't everyone who experiences stress become debilitated from pain like I do and have to take prescription drugs to simply make it through the day? Indeed it is stressful, but stress is not the cause.

Seventeen – Do NOT say, "Should you be taking all of those medications?" I'm sorry, but when did you get your medical degree?

Eighteen – Do NOT say, "Those medications are very addictive." How about, I'm following specific orders from a medical professional who prescribed it to me? If I need something to function then I need it to function, it's that simple. Like the doctor who finally convinced me to take medicine for my condition said, "If you need medicine to control diabetes you'd take it. If you need medicine to help liver function you'd take it. Well, you need medicine to function due to the condition you have." And if it happens to be a doctor telling you what you are on can be addictive, then ask him if he'd change bodies with you then give you some advice about medication.

Nineteen – Do NOT say, "You just need to drink more water." I think nearly everyone could stand to drink more water. Don't be so nonchalant, dismissive, and simplistic. Drinking more water is important, but it's not going to make my fibromyalgia disappear.

Twenty – Do NOT say, "You just need to be strong." People with chronic pain and illnesses have to be strong every minute of every hour of every day. Often times we have been wearing a "mask" to appear normal long before we reach the point where our illness takes control of every aspect of our lives. We are already strong because we had to be to make it as far as we have. We don't need to be told to be strong when we already are strong. Besides, telling someone to be strong implies that you think they haven't been up to that point.

Conclusion:
Every day is different and has its own challenges. Don't assume that just because your family member, friend, co-worker, or loved one seemed to be doing okay yesterday (or even earlier the same day), means they feel the same today (or later that same day). There are only a few things predictable regarding fibromyalgia, and the number one thing is that it is unpredictable.

So, it's time to start being part of the solution and stop being part of the problem. We're already suffering enough without adding thoughtless comments to the mix.