Comfort of Titus - Part 1 (series: Lessons on 2 Corinthians)
by John Lowe
(Woodruff, S.C.)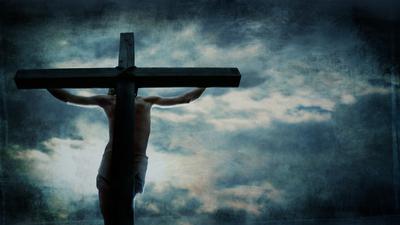 August 14, 2014
Tom Lowe
The Second Epistle of Paul to the Corinthians

Lesson II.C.2.a: Comfort of Titus. (7:5-7)

2nd Corinthians 7:5-7 (NKJV)
5 For indeed, when we came to Macedonia, our bodies had no rest, but we were troubled on every side. Outside were conflicts, inside were fears.
6 Nevertheless God, who comforts the downcast, comforted us by the coming of Titus,
7 and not only by his coming but also by the consolation with which he was comforted in you, when he told us of your earnest desire, your mourning, your zeal for me, so that I rejoiced even more.


Commentary

5 For indeed, when we came to Macedonia, our bodies had no rest, but we were troubled on every side. Outside were conflicts, inside were fears.

For indeed, when we came to Macedonia
The Greek for "for indeed" is "for also" (for "even"). The apostle has spoken of his trials in Ephesus—"For we do not want you to be ignorant, brethren, of our trouble which came to us in Asia: that we were burdened beyond measure, above strength, so that we despaired even of life" (2 Corinthians 1:8). The great trouble that befell Paul at Ephesus, was probably that caused by Demetrius and his fellow-craftsmen (See Acts, chapter 19). There, he said, "We despaired even of life." It is evident that the record in Acts does not give all the dangers that threatened Paul in Ephesus. His hasty departure from Ephesus immediately after the riot shows that he was in danger (See Acts 20:1). He was not one to exaggerate his danger. The allusions here, and in 1 Corinthians 15:31-32, show that he met with extreme peril. And then he had trouble in Troas—"Furthermore, when I came to Troas to preach Christ's gospel, and a door was opened to me by the Lord, I had no rest in my spirit, because I did not find Titus, my brother,; but taking my leave of them, I departed for Macedonia" (2 Corinthians 2:12, 13). He had expected to meet Titus in Troas, and to get news concerning the state of affairs at Corinth. Hence, not finding him there, he didn't stay very long, but went on to Macedonia, hoping to meet Titus on the way. And now he tells them that even in Macedonia he was no less troubled and agitated. He had come from Troas full of anxiety and agitation, but when he arrived in Macedonia, much remained the same. His body was still suffering from lack of rest, even though his spirit had found relief in the thought that the coming of Titus could not now be far off. We have a short account of what he did and suffered there, in Acts 20:1-38.

Our bodies had no rest
"Our bodies had no rest"—we were extremely distressed and agitated. We had no rest. External troubles assailed him as well as inward anxiety. He relates the causes of his distress in what immediately follows. Their outward man, their bodies were continually fatigued from preaching, debating, and fighting. The false teachers and violent persecutors gave them no rest in their bodies; though, in their souls, they had divine support and spiritual consolation; and it brought joy to their hearts to hear from Titus regarding the flourishing condition of the Corinthian church.

The word translated "rest" means remission of care. The phrase is precisely the same as in 2 Corinthians 2:13—"I had no rest in my spirit, because I did not find Titus my brother; but taking my leave of them, I departed for Macedonia," with the substitution of 'spirit' for 'bodies.' The change of expression is noticeable and must imply that Paul's inward distress; like that of other men, seriously affected his bodily health.

But we were troubled on every side
Paul was troubled both by Jews and Gentiles from every quarter, in every way, by all sorts of enemies, in all places where he went—"We are hard pressed on every side, yet not crushed; we are perplexed, but not in despair, persecuted, but not forsaken; struck down, but not destroyed—always carrying about in the body the dying of the Lord Jesus, that the life of Jesus also may be manifested in our body" (2 Corinthians 4:8-10). Wherever we are, into whatever country, city, or town we enter, we are sure to meet with trouble, of one sort or another; for wherever we are, we are in the world, in which we must expect tribulation: "always," every day and hour we live, we are never free from one trial or another. We were forced to enter into stressful activities and strife, and we were full of anxiety in regard to you. We had no rest in any quarter, so that it seemed as if we were afflicted in everything we did. We can almost picture him sobbing as he speaks about his troubles.

Outside were conflicts, inside were fears
This clause sounds a lot like Deuteronomy 32:25—"The sword shall destroy outside; There shall be terror within. . ." "Outside were conflicts," probably refers to fierce opposition, which he met with in prosecuting his work of preaching the gospel. He met with, as he did everywhere, opposition from Pagans, Jews, and false brethren. Turmoil was usually created wherever he went, and he preached the gospel commonly amidst violent opposition. They had continual combat with false teachers, and furious persecutors, outside the church, or in the world; and within the church, they had many fears, being afraid that any should be discouraged by the violence of the persecution, or be corrupted by the doctrines of the false apostles. And as it was with the apostles, so it is with private believers. Without are fightings; their conversations in this life is a warfare; partly with false teachers, with whom they fight the "good fight of faith," using the spiritual weapons of the Scriptures; and partly with the men of the world, to whose rage and contempt they are exposed, and against whom they prevail and gain victory over the world, with patience, and by the exercise of faith; and partly with Satan, their acknowledged adversary, and ruthless enemy, against whom they wrestle in the strength of Christ, making use of the whole armor God provided for them, by the help of which, through divine grace, they become more than conquerors; and partly with the lusts and corruptions, which are in the world, to which they are opposed, and, by the power of God keeping them, are protected from. But, not all their only fightings are without; for there is, as it were, two armies within them, sin and grace, flesh and spirit, opposing each other; which along with other causes, are "fears within." The "other causes" probably refers to the anxiety which he had in regard to the success of the Epistle which he had sent to the church at Corinth. He felt great anxiety on the subject. He had sent Titus there to see what the state of the church was and to witness the effect of his instructions. Titus had not come to him at Troas (2 Corinthians 2:13) as he had expected, and he felt the deepest concern for him and for the success of his Epistle. His fears were probably that they would be unwilling to exercise the appropriate discipline on the offender; or that the severity of the discipline required would alienate them from him; or that the party under the influence of the false teachers would prevail. Everything was uncertain, and his mind was filled with the deepest apprehension.


6 Nevertheless God, who comforts the downcast, comforted us by the coming of Titus,

Nevertheless God, who comforts the downcast
"God, who comforts the downcast," that is, who gives comfort to those who are anxious and depressed. All his comfort, solace, and support was in God; and by whatever means comfort was administered, he regarded and acknowledged God as the author—"who comforts us in all our tribulation, that we may be able to comfort those who are in any trouble, with the comfort with which we ourselves are comforted by God" (2 Corinthians 1:4). Those who had tribulation and have learned the comfort of faith in God are best suited to comfort others.

"Downcast" or "humble ones," may refer to those who are humbled under the afflicting hand of God, and have a low and poor opinion of themselves; these God looks to, dwells with, revives their hearts, cheers their drooping spirits, and fills them with comfort; He has been used to do so with such persons; He has comforted them; they may expect it, and the apostle experienced it; and here he refers to God as the author of it, as he had done at the beginning of this epistle, calling him "the God of all comfort;" He was the effective cause of it, and the means He used to bring it about was the arrival of Titus.

"The Comforter of the humble comforted us, even God." The word "humble" has in classical Greek the sense of "lowly," "meek." Pride, not humility, was the virtue even of apathetic morality. Christ was the first to reveal the beatitude of lowliness. Compare:
• Matthew 11:29: "Take My yoke upon you and learn from Me, for I am gentle and lowly in heart, and you will find rest for your souls."
• Luke 1:52: "He has put down the mighty from their thrones, And exalted the lowly."
Doubtless, the word still retained some of its old meanings and had been used in connection with Paul in a derogatory sense. But Paul, whom his opponents accused of so much egotism, ambition, and arrogance, meekly accepts the term and applies it to himself (Matthew 11:29).