Comfort of Titus - Part 2 (series: Lessons on 2 Corinthians)
by John Lowe
(Woodruff, S.C.)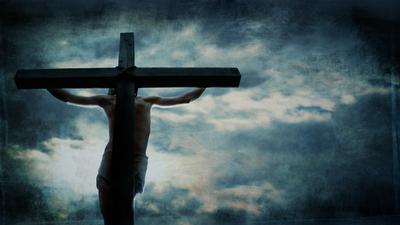 Comforted us by the coming of Titus

The apostle had a very great affection for Titus; he was his son in a spiritual sense, his companion in his travels, and of great usefulness and service in the ministering of the Gospel; so that the very sight of him gave him pleasure, because he had longed to see him for some time, so that he might obtain from him an account of the affairs of this church, namely, the success of his Epistle, and the conduct of the church at Corinth. It was only the coming of Titus to Macedonia that caused that outburst of joy in 2 Corinthians 2:13, 14—"I had no rest in my spirit because I did not find Titus my brother; but taking my leave of them, I departed for Macedonia. Now thanks be to God who always leads us in triumph in Christ, and through us diffuses the fragrance of His knowledge in every place."


7 and not only by his coming, but also by the consolation with which he was comforted in you, when he told us of your earnest desire, your mourning, your zeal for me, so that I rejoiced even more.

And not only by his coming
It was "not only by his coming," that he and his fellow ministers were comforted; not merely by the fact that he was restored to Paul, and that his anxieties in regard to him were now dispelled. It is evident that Paul, not having met with Titus at Troas as he had expected, had felt considerable anxiety on his account, perhaps supposing that he was sick, or that he had died. There was joy, no doubt, in seeing his true son in the faith, once again, and hearing from him the good tidings concerning this church. Titus seems to have possessed a strong and cheery nature. Paul, partly because of his maladies, was peculiarly dependent on the support of his friends (See 1 Thessalonians 3:1-8; Philippians 2:20; 2 Timothy 4:4; Acts 17:15; Acts 28:15). In all probability, this letter was written almost immediately after the arrival of Titus, and while the joy caused by his presence was still glowing in the apostle's heart.

But also by the consolation with which he was comforted in you
The church at Corinth received Titus with respect and reverence; treated him in a kind and tender manner; pleased him with the resolution obtained in the affair of the incestuous person; greatly refreshed his spirits with an account of their faith in Christ, experience of the grace of God, and their regard and close attachment to the principles of religion, and to the interests of the Redeemer. He had many opportunities to preach to them and to converse with them, and the account of this added to the apostle's joy. This is Paul's second letter to the Corinthians, and he takes the time to share with them how Titus was satisfied and delighted with the time he spent with them. He had been treated kindly, and he had seen all the effects produced by the letter which he had desired. He had, therefore, been greatly comforted by his visit to Corinth, and this was a source of additional joy to Paul. He rejoiced at what he had witnessed among them, and he imparted the same joy to me also. The joy of one friend will diffuse itself through the heart of another. Joy is diffusive, and one Christian cannot be happy without making others happy too. But the great comfort for Paul was found in the news which Titus brought with him. On the part of the majority, at least, of those who had been present when the Epistle was read, there had been all the feelings which he desired to rouse—longing to see him as he longed to see them (see Romans 1:11; Philippians 1:8; 1Thessalonians 3:6; 2Timothy 1:4, for the meaning of the word.). The manner in which Paul uses the word "comfort," in 2 Corinthians 1:4-6
is very beautiful—"who comforts us in all our tribulation, that we may be able to comfort those who are in any trouble, with the comfort with which we ourselves are comforted by God. For as the sufferings of Christ abound in us, so our consolation also abounds through Christ. Now if we are afflicted, it is for your consolation and salvation, which is effective for enduring the same sufferings which we also suffer. Or if we are comforted, it is for your consolation and salvation."
When he told us of your earnest desire
"Earnest desire" seems to signify any warm or strong feeling with regard to a person, whether for good or for evil. Here it probably refers to their desire to see the apostle once more, to their anxiety to comply with his commands and to reform the abuses which existed in the church, and which had given him so much pain. We shared in the comfort which Titus felt in informing us of your desire—"Therefore we have been comforted in your comfort. And we rejoiced exceedingly more for the joy of Titus because his spirit has been refreshed by you all" (2 Corinthians 7:13). He rejoiced in telling the news; we in hearing it.
Your mourning
Mourning may be considered lamentation. They were stirred up by the Epistle to lament their past "conduct" and "negligence"—"And you are puffed up, and have not rather mourned, that he who has done this deed might be taken away from among you" (1 Corinthians 5:2). The word mourning is found here and in Matthew 2:18—"A voice was heard in Ramah, Lamentation, weeping, and great mourning, Rachel weeping for her children, Refusing to be comforted, Because they are no more." It implies a verbal expression of grief. Despondency. Their 'morning' was for the evil that had been committed among them; the dishonor it had brought upon the doctrine and ways of Christ; their remissness, carelessness, and neglect in discharging their duty; and the grief and sorrow it caused to the apostle.
Your zeal for me
"Your zeal" points to their eagerness to vindicate him, his character, doctrine, and conduct, against the false apostles, and others; on his behalf and against those who slandered him. It denotes that they exhibited great enthusiasm for their attachment to him, and an earnest desire to comply with his wishes. They showed the zeal against the sin which Paul would have shown had he been present. He reminded them of their zeal in 2 Corinthians 7:11—"For observe this very thing, that you sorrowed in a godly manner: What diligence it produced in you, what clearing of yourselves, what indignation, what fear, what vehement desire, what zeal, what vindication! In all things you proved yourselves to be clear in this matter."
So that I rejoiced even more
His joy upon hearing this account of things in the church at Corinth abundantly exceeded his troubles and afflictions, which surrounded him on every side, and overcame and extinguished that sorrow, which had possessed him on their account; and greatly added to the joy he felt at the coming of Titus. I not only rejoiced at his coming, but I rejoiced even more at what he told me about you. Under any circumstances, the coming of Titus would have been an occasion of joy, but it was especially so from the account which he gave me of you. Nothing so much delights the heart of a conscientious, faithful minister of Christ, than to see his people's obedience to the doctrine of the gospel, which he is an instrument to communicate it to them. "So that I rejoiced even more;" more than he had even anticipated could be possible; or, as the next verse may imply, all the more because of his past anguish—"For out of much affliction and anguish of heart I wrote to you, with many tears, not that you should be grieved, but that you might know the love which I have so abundantly for you" (2 Corinthians 2:4).