COMFORT
by Buddy Maynard
(Panama City, Florida)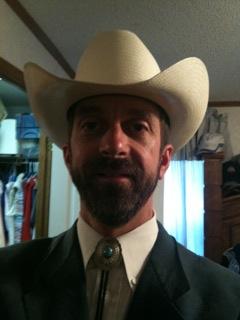 Buddy Maynard
Isaiah 49:13 Sing, O heavens; and be joyful, O earth; and break forth into singing, O mountains: for the LORD hath comforted his people, and will have mercy upon his afflicted.
Isaiah 66:13 As one whom his mother comforteth, so will I comfort you; and ye shall be comforted in Jerusalem.

1. There is Comfort in A Sovereign God

Isaiah 40:1 Comfort ye, comfort ye my people, saith your God.
Isaiah 40:6-8 The voice said, Cry. And he said, What shall I cry? All flesh is grass, and all the goodliness thereof is as the flower of the field: The grass withereth, the flower fadeth: because the spirit of the LORD bloweth upon it: surely the people is grass. The grass withereth, the flower fadeth: but the word of our God shall stand for ever.
Isaiah 40:9-11 O Zion, that bringest good tidings, get thee up into the high mountain; O Jerusalem, that bringest good tidings, lift up thy voice with strength; lift it up, be not afraid; say unto the cities of Judah, Behold your God! Behold, the Lord GOD will come with strong hand, and his arm shall rule for him: behold, his reward is with him, and his work before him. He shall feed his flock like a shepherd: he shall gather the lambs with his arm, and carry them in his bosom, and shall gently lead those that are with young.
Isaiah 40:28-31 Hast thou not known? hast thou not heard, that the everlasting God, the LORD, the Creator of the ends of the earth, fainteth not, neither is weary? there is no searching of his understanding. He giveth power to the faint; and to them that have no might he increaseth strength. Even the youths shall faint and be weary, and the young men shall utterly fall: But they that wait upon the LORD shall renew their strength; they shall mount up with wings as eagles; they shall run, and not be weary; and they shall walk, and not faint.

2. There is Comfort in The Salvation that God Gives

Psalms 23:4 Yea, though I walk through the valley of the shadow of death, I will fear no evil: for thou art with me; thy rod and thy staff they comfort me.
2 Corinthians 1:3-4 Blessed be God, even the Father of our Lord Jesus Christ, the Father of mercies, and the God of all comfort; Who comforteth us in all our tribulation, that we may be able to comfort them which are in any trouble, by the comfort wherewith we ourselves are comforted of God.

3. There is Comfort in the Scriptures

Romans 15:4 For whatsoever things were written aforetime were written for our learning, that we through patience and comfort of the scriptures might have hope.
Psalms 119:50 This is my comfort in my affliction: for thy word hath quickened me.

4. There is Comfort from the Saints of God

2 Samuel 12:24 And David comforted Bathsheba his wife, and went in unto her, and lay with her: and she bare a son, and he called his name Solomon: and the LORD loved him.
Colossians 4:11 And Jesus, which is called Justus, who are of the circumcision. These only are my fellowworkers unto the kingdom of God, which have been a comfort unto me.
Romans 12:15 Rejoice with them that do rejoice, and weep with them that weep.
1 Thessalonians 3:7 Therefore, brethren, we were comforted over you in all our affliction and distress by your faith:
1 Thessalonians 4:18 Wherefore comfort one another with these words.
1 Thessalonians 5:11 Wherefore comfort yourselves together, and edify one another, even as also ye do.

5. There is Comfort From the Spirit of God

John 14:16 And I will pray the Father, and he shall give you another Comforter, that he may abide with you for ever;
John 14:26 But the Comforter, which is the Holy Ghost, whom the Father will send in my name, he shall teach you all things, and bring all things to your remembrance, whatsoever I have said unto you.
John 15:26 But when the Comforter is come, whom I will send unto you from the Father, even the Spirit of truth, which proceedeth from the Father, he shall testify of me:

6. There is Comfort in the Second Coming of Jesus Christ

Isaiah 61:2-3 To proclaim the acceptable year of the LORD, and the day of vengeance of our God; to comfort all that mourn; To appoint unto them that mourn in Zion, to give unto them beauty for ashes, the oil of joy for mourning, the garment of praise for the spirit of heaviness; that they might be called trees of righteousness, the planting of the LORD, that he might be glorified.
Matthew 5:4 Blessed are they that mourn: for they shall be comforted.
1 Thessalonians 4:13-18 But I would not have you to be ignorant, brethren, concerning them which are asleep, that ye sorrow not, even as others which have no hope. For if we believe that Jesus died and rose again, even so them also which sleep in Jesus will God bring with him. For this we say unto you by the word of the Lord, that we which are alive and remain unto the coming of the Lord shall not prevent them which are asleep. For the Lord himself shall descend from heaven with a shout, with the voice of the archangel, and with the trump of God: and the dead in Christ shall rise first: Then we which are alive and remain shall be caught up together with them in the clouds, to meet the Lord in the air: and so shall we ever be with the Lord. Wherefore comfort one another with these words.

No Comfort----

1. There is No Comfort in Sin

Lamentations 1:16 For these things I weep; mine eye, mine eye runneth down with water, because the comforter that should relieve my soul is far from me: my children are desolate, because the enemy prevailed.
Proverbs 13:15 Good understanding giveth favour: but the way of transgressors is hard.
Isaiah 57:20-21 But the wicked are like the troubled sea, when it cannot rest, whose waters cast up mire and dirt. There is no peace, saith my God, to the wicked.

2. There is No Comfort in the Sentence of the Wicked That Are not Saved

Psalms 9:17 The wicked shall be turned into hell, and all the nations that forget God.
Luke 13:28 There shall be weeping and gnashing of teeth, when ye shall see Abraham, and Isaac, and Jacob, and all the prophets, in the kingdom of God, and you yourselves thrust out.

A farmer took his little son on a visit to a distant village. Along the way they came to a swift stream spanned by a rickety old bridge which frightened the little lad even though it was daylight. Returning at dusk, the boy recalled the stream and old bridge and became panicky. How would they cross that turbulent stream in the dark? Noting his anxiety, the father lifted the boy and carried him in his arms. Before they reached the bridge, he was fast asleep against his father's shoulder. As the next morning's sun streamed in his bedroom window, the boy awoke to discover he was safe at home. At death the believer falls asleep in the Savior's arms to awaken in His bright land of no night and no fear.
Psalms 23:4 Yea, though I walk through the valley of the shadow of death, I will fear no evil: for thou art with me; thy rod and thy staff they comfort me.

A little girl whose baby brother had just died asked her mother where Baby had gone. "To be with Jesus," replied the mother. A few days later, talking to a friend, the mother said, "I am so grieved to have lost my baby." The little girl heard her, and remembered what her mother had told her, looked up into her face and asked, "Mother, you said the baby was with Jesus, how then can he be lost?"
Her mother never forgot this. It was the truth..