Contend For The Faith That was "ONCE" Delivered"
by Kenneth Perry
(Columbus, Ohio USA)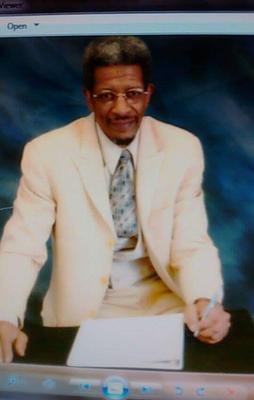 Denomination : Apostolic:
Message Title: Contend For the FAITH that was ONCE Delivered:
Text Scripture: Jude 1:3
By: Kenneth Perry Sr.

Greetings to the Body of Jesus Christ:

To start in sharing this message or sermon, the spark that lit the flame within me was concerning the subject of Faith as a whole. It appears the gift, the seed, and subject of Faith, is of such great importance that it seems to make almost every other thing GOD gave to us as a seed/gift, pale; or trumps everything else. GOD our Great Creator created the universe with it, HE gave ..."every man the measure of faith"...Romans 12:3... Even Our LORD said to"have or possess or use FAITH in GOD"... Mark 11:22. Now to the Apostle Jude who's first intent was to write to the saints a general word of encouragement, was moved to write a warning to the church.

It's simply excellent to know that the Holy Spirit sees far ahead of us and will speak to inform, prepare, and strengthen us a moment's notice. But as is always the case HIS word is always and only to those who have " an ear to hear what the Spirit says to the church". We should be always and forever grateful to know the value and importance of the gifts of GOD to us, but especially of the seed gift of Faith. Jude says we are to ... "earnestly contend for the Faith that was once delivered to the saints"... The words "ONCE and Delivered began to stand boldly to the point of interesting revelation as to just how high first priority AND EVEN GUARDIANSHIP SHOULD BE GIVEN TO OUR MEASURES OF FAITH.

The LORD doesn't need to give us faith every day but it is so potent and packed with productive life-creating power, it must be "contended for. I began to understand the enemy/enemies focus is to get your faith completely out of you or to keep it from its power to create and produce results. Though there is much more to be shared I will end here simply by reminding us all, that with out FAITH it is IMPOSSIBLE to be pleasing to our AWESOME GOD. May you be as blessed and excited as I am. All quotations are taken from the King James version of The Bible.
Join in and write your own page! It's easy to do. How? Simply click here to return to Your Sermons.
© 2008-2028 - All rights reserved.

No content on preachology.com may be printed or

copied to any other site without permission.