Conversations in Revelation: The Last Trumpet - Part Two
by Dennis Michelson
(FaithBaptistOH.org)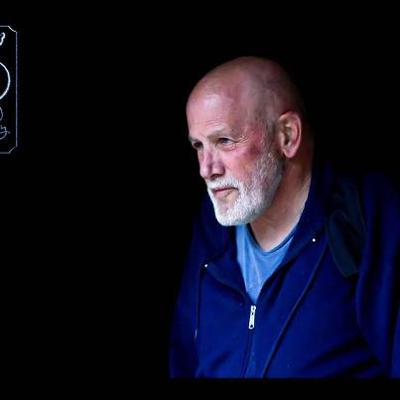 The Last Trumpet – Part II


1Co 15:51 Behold, I shew you a mystery; We shall not all sleep, but we shall all be changed,
1Co 15:52 In a moment, in the twinkling of an eye, at the last trump: for the trumpet shall sound, and the dead shall be raised incorruptible, and we shall be changed.
1Co 15:53 For this corruptible must put on incorruption, and this mortal must put on immortality.

If this is the rapture of the Church then it presents a real difficulty for classic dispensationalism. They would assert that 7 years after the rapture, another trumpet is sounded at the visible second coming of Christ. This would be in connection with the gathering of the elect Jews coming out of the Great Tribulation.

Mat 24:30 And then shall appear the sign of the Son of man in heaven: and then shall all the tribes of the earth mourn, and they shall see the Son of man coming in the clouds of heaven with power and great glory.
Mat 24:31 And he shall send his angels with a great sound of a trumpet, and they shall gather together his elect from the four winds, from one end of heaven to the other.

A dispensationalist would normally teach that the trumpet of I Corinthians 15:51-53 is not the last trumpet. However, if the rapture of I Corinthians 15 and the visible second coming of Matthew 24:31 are essentially simultaneous (contrary to dispensationalism), then the two trumpets are the same with no difficulty.

How Do Dispensationalists Answer This?

J. Dwight Pentecost –

The word last may signify that which concludes a program but is not necessarily the last that will ever exist. Inasmuch as the program for the Church differs from that of Israel, each may be terminated by the blowing of a trumpet properly called the last trumpet. This means that the two "last trumpets" do not have to be identical of synonymous as to time. The trumpet for the Church is singular. No trumpets have preceded it so that it cannot be said to be the last of a series. The trumpet that closes the tribulation period is clearly the last of a series of seven.

In the end Pentecost really has only one hermeneutical argument for not understanding "last" in an unqualified: it is the last for the Church, not for Israel. When a dispensationalist says "literal" then it means that you must have the Church/Israel distinction in mind when you read a passage. We all read texts under the influence of prior judgments and convictions.

Crux of the Matter

Does God have one people or two peoples? The people of God are, in the end, those whom Jesus Christ represents and ministers to as their Head. The
unity of the people of God is secured by the unity of the one Head, Jesus Christ. The Dispensationalist has a dichotomy between God's earthly people and God's heavenly people. There is a dichotomy – but it is horizontal and not vertical. The distinction is basically a historical one. It is the distinction between before and after Christ's resurrection, not a distinction between heavenly and earthly! 
Rom 11:13 For I speak to you Gentiles, inasmuch as I am the apostle of the Gentiles, I magnify mine office:
Rom 11:14 If by any means I may provoke to emulation them which are my flesh, and might save some of them.
Rom 11:15 For if the casting away of them be the reconciling of the world, what shall the receiving of them be, but life from the dead?
Rom 11:16 For if the firstfruit be holy, the lump is also holy: and if the root be holy, so are the branches.
Rom 11:17 And if some of the branches be broken off, and thou, being a wild olive tree, wert graffed in among them, and with them partakest of the root and fatness of the olive tree;
Rom 11:18 Boast not against the branches. But if thou boast, thou bearest not the root, but the root thee.
Rom 11:19 Thou wilt say then, The branches were broken off, that I might be graffed in.
Rom 11:20 Well; because of unbelief they were broken off, and thou standest by faith. Be not highminded, but fear:
Rom 11:21 For if God spared not the natural branches, take heed lest he also spare not thee.
Rom 11:22 Behold therefore the goodness and severity of God: on them which fell, severity; but toward thee, goodness, if thou continue in his goodness: otherwise thou also shalt be cut off.
Rom 11:23 And they also, if they abide not still in unbelief, shall be graffed in: for God is able to graff them in again.
Rom 11:24 For if thou wert cut out of the olive tree which is wild by nature, and wert graffed contrary to nature into a good olive tree: how much more shall these, which be the natural branches, be graffed into their own olive tree?
Rom 11:25 For I would not, brethren, that ye should be ignorant of this mystery, lest ye should be wise in your own conceits; that blindness in part is happened to Israel, until the fulness of the Gentiles be come in.
Rom 11:26 And so all Israel shall be saved: as it is written, There shall come out of Sion the Deliverer, and shall turn away ungodliness from Jacob:
Rom 11:27 For this is my covenant unto them, when I shall take away their sins.
There is one tree.
There is one root.