Crowns to Consider
by Buddy Maynard
(Panama City, Florida)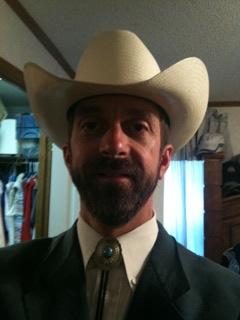 Buddy Maynard
1. The Vigilant Witness – Crown of Rejoicing

1 Thessalonians 2:19-20 For what is our hope, or joy, or crown of rejoicing? Are not even ye in the presence of our Lord Jesus Christ at his coming? For ye are our glory and joy.
Philippians 4:1 Therefore, my brethren dearly beloved and longed for, my joy and crown, so stand fast in the Lord, my dearly beloved.

2. The Valiant Warrior – Crown of Righteousness

Timothy 4:7-8 I have fought a good fight, I have finished my course, I have kept the faith: Henceforth there is laid up for me a crown of righteousness, which the Lord, the righteous judge, shall give me at that day: and not to me only, but unto all them also that love his appearing.

3. The Victors Over Wavering – Crown of Life

James 1:12 Blessed is the man that endureth temptation: for when he is tried, he shall receive the crown of life, which the Lord hath promised to them that love him.

4. Volition to Work/Vigorous Walk - Incorruptible Crown

5. Vessel That is Willing/Vanities Withheld

1 Corinthians 9:25 And every man that striveth for the mastery is temperate in all things. Now they do it to obtain a corruptible crown; but we an incorruptible.

6. Crowns of Glory

A. The Vocation of the Watchman
1 Peter 5:1-4 The elders which are among you I exhort, who am also an elder, and a witness of the sufferings of Christ, and also a partaker of the glory that shall be revealed: Feed the flock of God which is among you, taking the oversight thereof, not by constraint, but willingly; not for filthy lucre, but of a ready mind; Neither as being lords over God's heritage, but being ensamples to the flock. And when the chief Shepherd shall appear, ye shall receive a crown of glory that fadeth not away.

B. The Virtuous Woman
Proverbs 12:4 A virtuous woman is a crown to her husband: but she that maketh ashamed is as rottenness in his bones.
Reward or Rottenness; Crown on your Brow or Cancer in your bones.

C. The Value of Wisdom
Proverbs 4:9 She shall give to thine head an ornament of grace: a crown of glory shall she deliver to thee.

D. The Victory Over Wickedness
Isaiah 28:1-8 Woe to the crown of pride, to the drunkards of Ephraim, whose glorious beauty is a fading flower, which are on the head of the fat valleys of them that are overcome with wine! Behold, the Lord hath a mighty and strong one, which as a tempest of hail and a destroying storm, as a flood of mighty waters overflowing, shall cast down to the earth with the hand. The crown of pride, the drunkards of Ephraim, shall be trodden under feet: And the glorious beauty, whichh is on the head of the fat valley, shall be a fading flower, and as the hasty fruit before the summer; which when he that looketh upon it seeth, while it is yet in his hand he eateth it up. In that day shall the LORD of hosts be for a crown of glory, and for a diadem of beauty, unto the residue of his people, And for a spirit of judgment to him that sitteth in judgment, and for strength to them that turn the battle to the gate. But they also have erred through wine, and through strong drink are out of the way; the priest and the prophet have erred through strong drink, they are swallowed up of wine, they are out of the way through strong drink; they err in vision, they stumble in judgment. For all tables are full of vomit and filthiness, so that there is no place clean.

E. The Visitation of Wealth/Worth
Isaiah 62:3-4 Thou shalt also be a crown of glory in the hand of the LORD, and a royal diadem in the hand of thy God. Thou shalt no more be termed Forsaken; neither shall thy land any more be termed Desolate: but thou shalt be called Hephzibah, and thy land Beulah: for the LORD delighteth in thee, and thy land shall be married.

F. The Vision of a Wedding
Isaiah 62:5 For as a young man marrieth a virgin, so shall thy sons marry thee: and as the bridegroom rejoiceth over the bride, so shall thy God rejoice over thee.

Revelation 21:1-7 And I saw a new heaven and a new earth: for the first heaven and the first earth were passed away; and there was no more sea. And I John saw the holy city, new Jerusalem, coming down from God out of heaven, prepared as a bride adorned for her husband. And I heard a great voice out of heaven saying, Behold, the tabernacle of God is with men, and he will dwell with them, and they shall be his people, and God himself shall be with them, and be their God. And God shall wipe away all tears from their eyes; and there shall be no more death, neither sorrow, nor crying, neither shall there be any more pain: for the former things are passed away. And he that sat upon the throne said, Behold, I make all things new. And he said unto me, Write: for these words are true and faithful. And he said unto me, It is done. I am Alpha and Omega, the beginning and the end. I will give unto him that is athirst of the fountain of the water of life freely. He that overcometh shall inherit all things; and I will be his God, and he shall be my son.

Revelation 3:11 Behold, I come quickly: hold that fast which thou hast, that no man take thy crown.
Revelation 4:10-11 The four and twenty elders fall down before him that sat on the throne, and worship him that liveth for ever and ever, and cast their crowns before the throne, saying, Thou art worthy, O Lord, to receive glory and honour and power: for thou hast created all things, and for thy pleasure they are and were created.
Revelation 19:12 His eyes were as a flame of fire, and on his head were many crowns; and he had a name written, that no man knew, but he himself.